The Southern-Style Wendy's Burger That Needs To Make A Comeback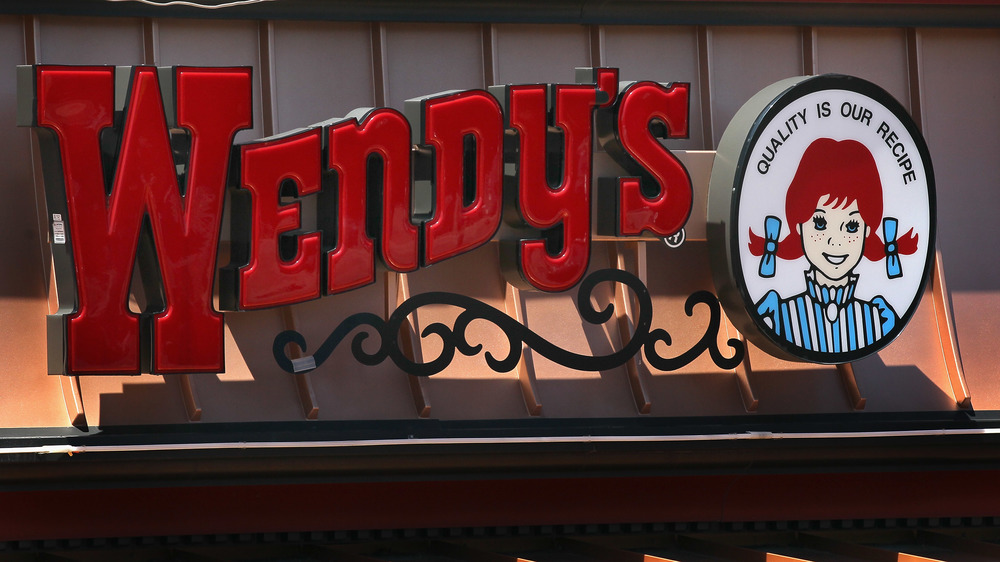 Scott Olson/Getty Images
As one of the best options to opt for when it comes to fast-food chains, Wendy's is known for its square hamburgers and the company claims to use only high-quality beef (via Mental Floss). The burgers, by the way, are square-shaped in order to let the restaurant's patrons appreciate the meat that's visible on the edges of the bun.
Some of the best burgers you can get at Wendy's, as per Fast Food Menu Prices, are the Dave's Double, the Jr. Cheeseburger Deluxe, the Jr. Bacon Cheeseburger, and the Baconator. Yum, so much bacon and cheese!
Over the years, Wendy's has occasionally experimented with certain transient burger options as well. Case in point, the Southern-style sandwich — called the Carolina Classic burger — was around for a brief period of time and managed to earn its fair share of fans for its unique taste. The Carolina Classic deserves a comeback. Here's why.
This Wendy's burger received plenty of positive reviews
Several years ago, Wendy's Carolina Classic burger was launched for the chain's outlets in Charlotte. The burger was all kinds of delicious with a quarter-pound beef patty, chili, mustard, onions, and coleslaw. The restaurant's patrons were impressed with the burger that returned once more in 2019 in North and South Carolina. 
According to Thrillist, the burger was wholeheartedly embraced by Wendy's customers, despite being a limited-edition item. Back then, Carolina Restaurant Group's Director of Marketing, Kathy Alvis, said, "The Carolinas are known for bold and flavorful food, which has always been the inspiration for our Carolina Classic burger... it's been a crowd favorite for years, so we're excited to bring this flavor combo to more Wendy's fans throughout the rest of the region this fall." A blogger, Dembellyfull, described the burger a being good overall in terms of taste, adding that with more toppings, it could be even better.
Well, here's hoping this one comes back to Wendy's soon!