Why You Probably Won't Be Able To Order Chick-Fil-A's Southern Pimento Sandwich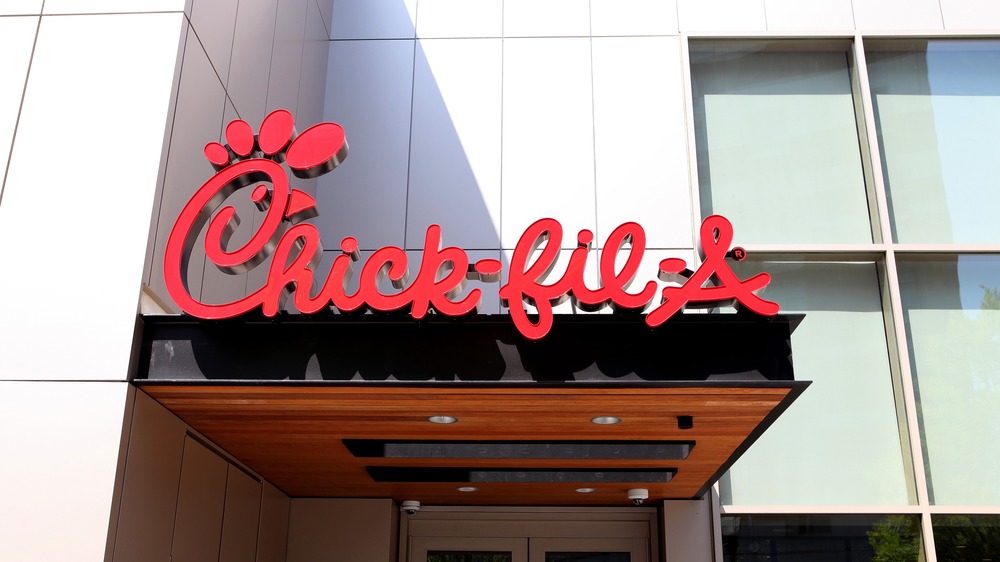 Raymond Boyd/Getty Images
Chick-fil-A is a source of comfort for many of its patrons who remain loyal to the brand for its several food offerings and the fact that it has been around since 1967 (via Entrepreneur.) The fast food brand has a massive presence across the country today and is known for making the chicken sandwich a source of endless fascination for foodies all over America. 
A popular menu item at the restaurant, the chicken nugget, required a lot of hard work. The brand spent a whopping $50 million and seven long years to come up with its grilled nuggets. Phew. Another fun fact? Its waffle fries are an extremely popular item at the restaurant. Moreover, the brand doesn't mind experimenting every now and then, launching new food options for its enthusiastic customers. One recent example of this is the Southern style pimento sandwich at Chick-fil-A that was announced by the brand in September this year and is a new take on the brand's chicken sandwiches. However, you may not get to try it. Here's why.
Chick-fil-A's Southern pimento sandwich failed to impress customers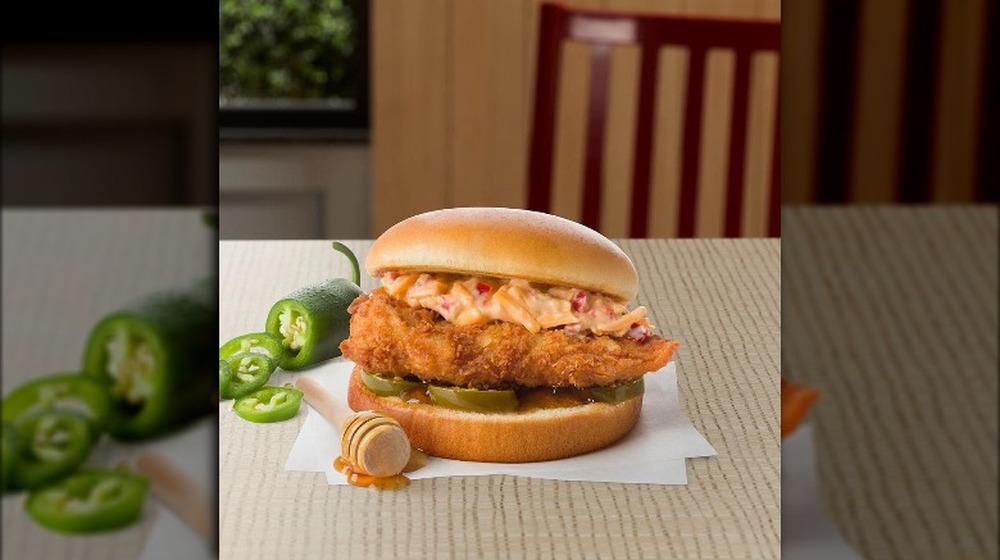 Chick-fil-A
The Honey Pepper Pimento Chicken sandwich, per Chick- fil-A, features a chicken filet, drizzled honey, pimento cheese and pickled jalapeños that are served with freshly toasted buns. The fast food item was something that the team at Chick-fil-A worked on endlessly for more than a year. The sandwich was introduced as a limited item in Chick-fil-A outlets in North Carolina, as well as South Carolina.
Sadly, the fast food item was not introduced anywhere else after its initial launch, and will most likely not make it to other outlets. In case you are wondering why, the most reasonable explanation seems to be that this menu item didn't have a larger appeal beyond North and South Carolina. A Twitter user had a reasonable explanation and wrote that pimento cheese is not for everyone and may not have worked with honey. While pimento cheese may have fans in the South, it might be difficult to convince others to give it a shot especially when offered with chicken. Alas!