Why You Should Avoid Buffalo Wild Wings' Cauliflower Wings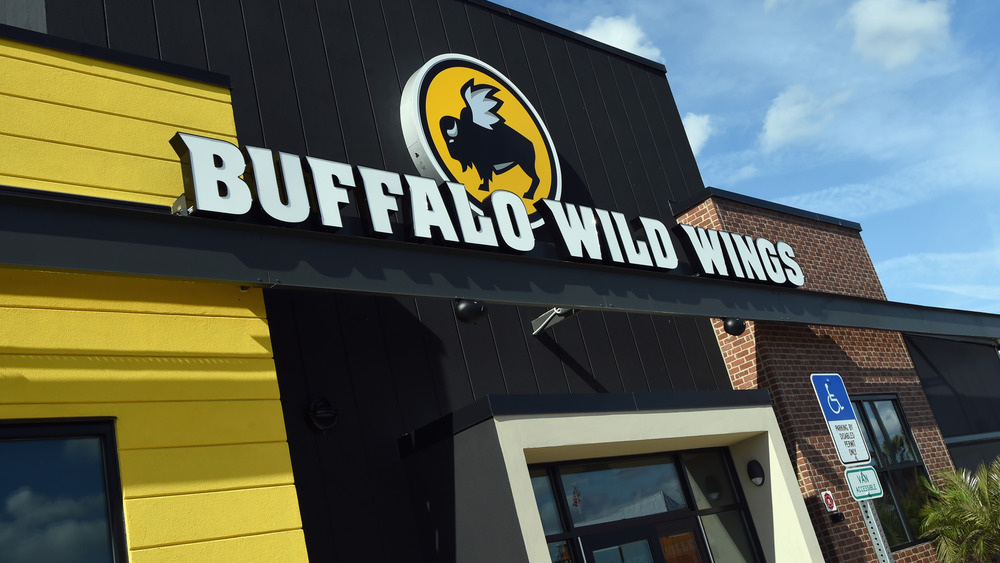 Rick Diamond/Getty Images
One of the most ubiquitous names in fast food is Buffalo Wild Wings, known for its classic combination of beer and spicy chicken wings. According to Delish, you should never underestimate the restaurant and its commitment to sports and beer. Apparently, patrons can opt for a dazzling array of choices when it comes to draft beer at Buffalo Wild Wings. Plus, servers and other staff members are often dressed in funky outfits such as sports jerseys which means that you know you're in an eatery that's taking its love for sports as far as it can.
Customers can choose from a wide, spicy variety of options at the restaurant such as chicken wings, burgers, sandwiches, fries, mozzarella sticks, potato wedges, onion rings, tacos, and nachos. For those not in the know, the restaurant revamped its menu earlier this year and introduced several fast food items in a bid to appeal to its customers (via Eat This, Not That!). One of the items on the list? Cauliflower wings. While these may seem like a good option to opt for and may come across as a relatively healthy option, the truth is different. Read this before ordering the cauliflower wings at Buffalo Wild Wings.
Buffalo Wild Wings' cauliflower wings are not a health food
According to Brand Eating, in September, the restaurant introduced options like the Buffalo Wedge salad, the fried cauliflower wings with sauce and toppings like garlic, salt, pepper, green onions, and everything pretzel spice, coupled with other salad options. As delicious as the cauliflowers looked, there was a major problem associated with the dish. A whole lot of unnecessary calories, for one. A single small serving of these bad boys could cost you around 440 calories, without any sauce included. Gulp.
Moreover, the wings, like many other items at the restaurant, are prepared using beef shortening. Which means they aren't vegetarian or vegan. One quick look at the restaurant's allergen and preparation guide indicates that Buffalo Wild Wings cannot promise that its vegetarian or vegan items are completely free of meat on account of potential cross-contamination. Yikes!
Additionally, the cauliflower wings don't quite taste as great as the original chicken wings. Disappointing. As vloggers, CJ & Joy noted in their YouTube review, the cauliflower wings weren't extraordinary in the least and simply tasted like breading mixed with sauce. Thanks, no thanks!