The Strange Truth About The Big Mac ATM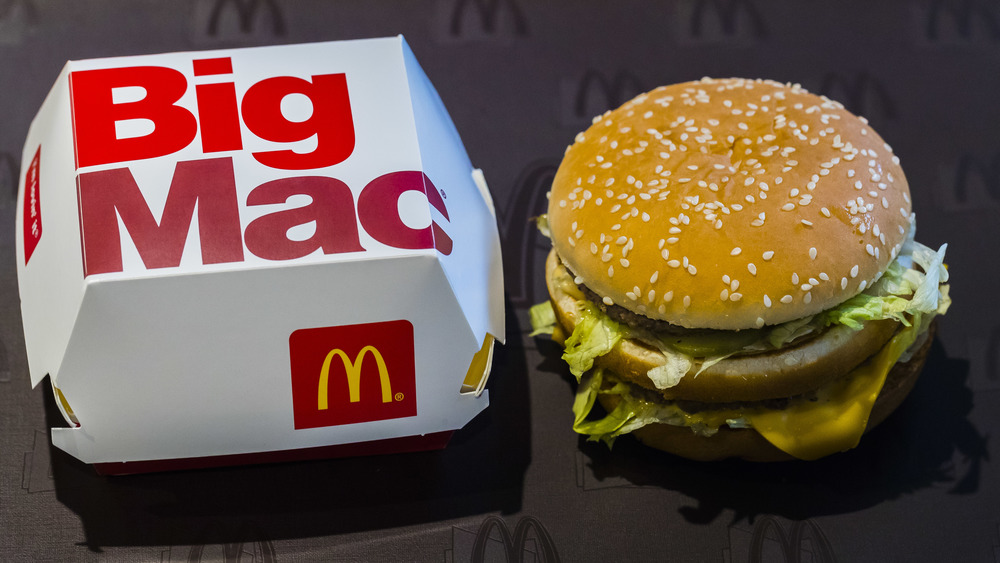 S3studio/Getty Images
McDonald's iconic Big Mac went national in 1968, and the two all-beef patties – with special sauce, lettuce, cheese, pickles, onions on a sesame seed bun – quickly became an iconic bestseller. As one of their most popular items, the Big Mac has generated huge profits for the fast food chain, but back in 2017, McDonald's decided to mix things up by offering free Big Macs to their fans – but with a modern, digital twist.
For one day only, the hamburger chain installed what they dubbed a "customized digital Big Mac ATM" at 540 Commonwealth Ave, a busy intersection in Boston's Kenmore Square. The fully automated burger-dispensing machine was installed to promote their new Mac sizes, the Mac Jr. and the Grand Mac, according to the Boston Globe. 
"The burgers are cooked on-site at [a nearby] McDonald's and then immediately loaded into the heated machine, which is refilled on an ongoing basis to ensure fresh quality," local McDonald's franchisee owner Vincent Spadea explained to Eater. From 11 a.m. to 2 p.m. on January 31, 2017, burger lovers could come to the ATM and receive a free Big Mac.
The Big Mac ATM was a one-time only promotional event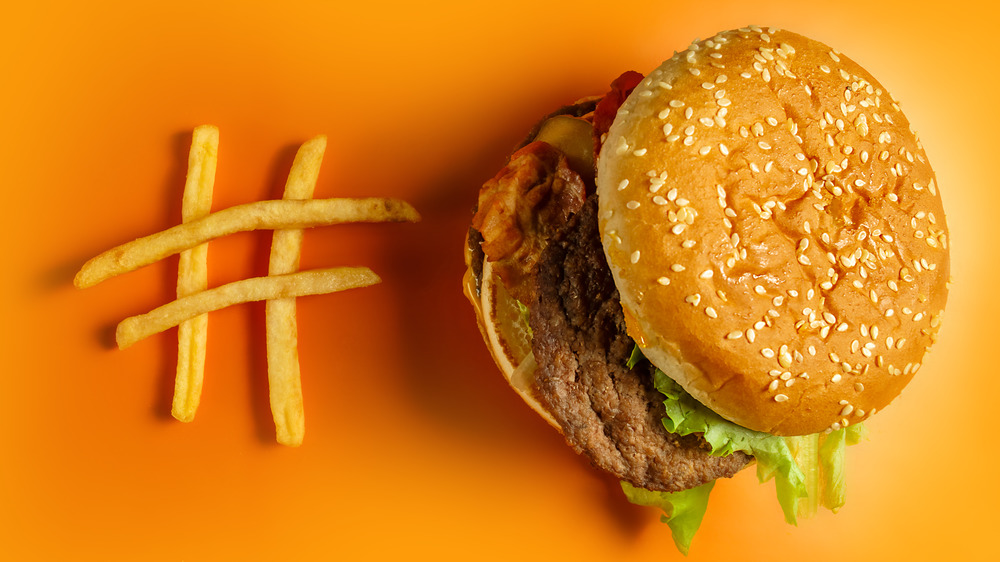 Shutterstock
The burgers were dispensed at no charge, but there was a catch. Each customer had to input their Twitter handle into the machine, which would then automatically generate a promotional tweet, reading "Check out the new Big Mac," directly from their personal Twitter account. Spadea anticipated no problems with customers consenting to grant the company access to their personal social media accounts, telling the Boston Globe, "It's really just a fun way to be modern and progressive. I think we'll have lines out the door."
The company was also sure to reassume customers the ATMs were for promotional purposes only and were not indicative of a fully-automated customer service future for the chain. So far they have been true to their word. The Big Mac ATM has yet to make a reappearance since 2017. Although McDonald's has been using automated build-your-own-burger digital kiosks since 2015, customers still have to receive their order from an actual human working at the counter. It seems the burger ATM machines were a one-time deal, at least for now.