Whole Foods Just Got A Warning From The FDA. Here's Why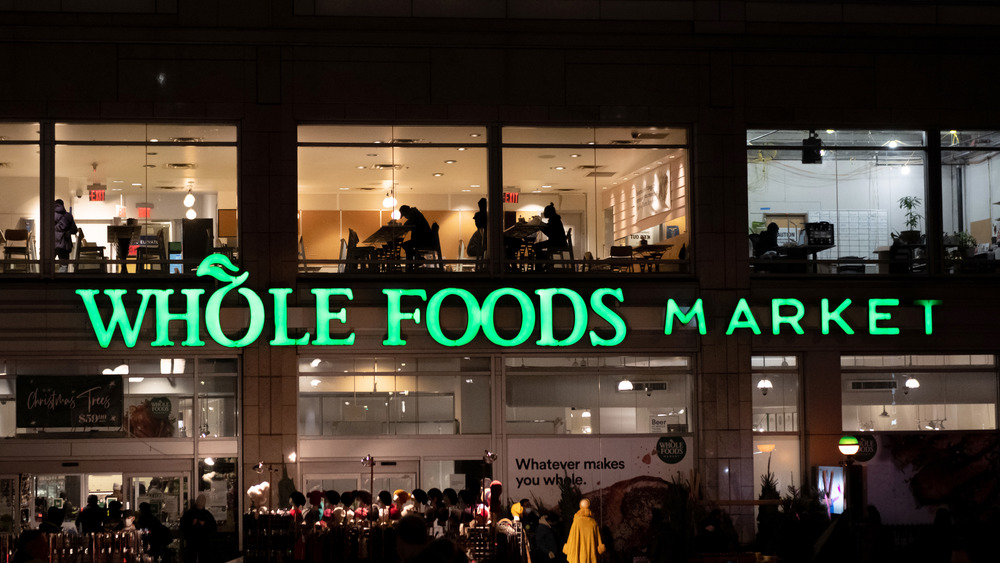 Alexi Rosenfeld/Getty Images
If you love shopping at Whole Foods, you aren't alone. The brand has tapped into Americans' desire to have high-quality, healthy food items at their fingertips. Since the original Whole Food store opened, more than 500 branches of the chain have popped up across the U.S. and UK (via Whole Foods). Despite the company's healthy image, the brand has recently come under fire from the FDA. According to Food Safety News, a handful of Whole Foods products, including minestrone soup, raspberry cheesecake Italian gelato, Parkerhouse rolls, chantilly key lime tartlets, and more have faced recalls due to Whole Foods improperly labelling allergen warnings on the products. 
According to MarketWatch, this FDA reprimand comes as the first warning letter that the brand has ever received. The formal warning states that a variety of products that hit shelves between October 2019 and November 2020 received improper allergen labelling, and Whole Foods has fifteen days to respond to the warning, including outlining a plan that addresses what steps can be made to remedy the situation. The majority of the items found in violation of allergen display regulations popped up in the bakery and dairy section, so shop at your own risk in these sections in the days ahead while we wait for Whole Foods to respond.
Whole Foods allergen display failures affects a variety of products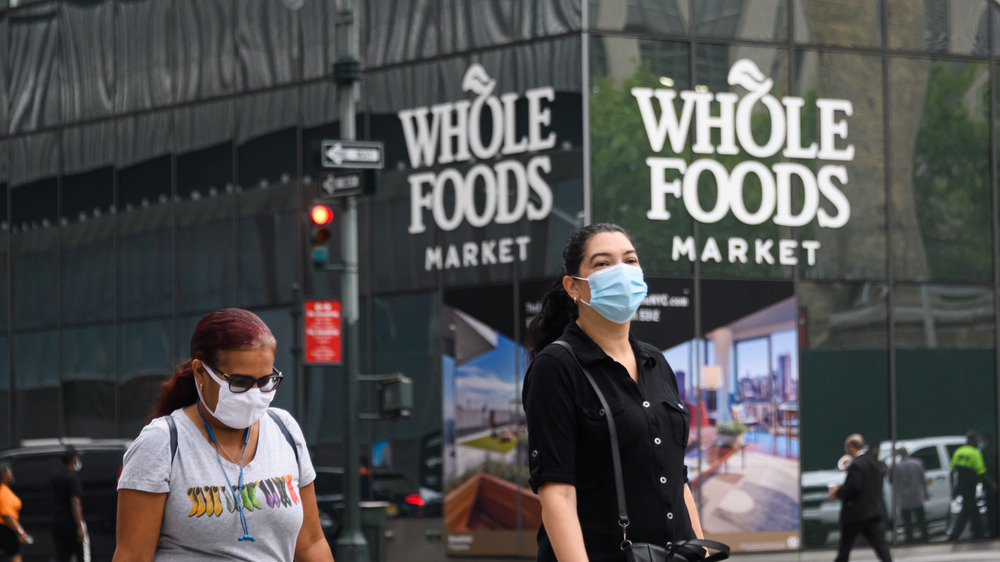 Noam Galai/Getty Images
According to Fox Business, the warning specifically applies to five products over the past year, despite 32 items having been recalled due to the lack of allergen warnings. If the company fails to address the allergen issue found in their stores, the FDA has threatened to enforce the warning by serving further injunctions and seizing assets. A Whole Foods spokesperson has responded by saying, "Whole Foods Market takes food safety very seriously. We are working closely with the FDA to ensure all practices and procedures in our stores meet if not exceed food safety requirements. We remain committed to maintaining the highest quality standards in the industry" (via Market Watch).
The ball is now in Whole Foods' court and we can only wait and see what the grocery giant plans to do in order to address this warning. With holiday shopping in jeopardy, Whole Foods needs to act fast in order to accommodate the demands. If you feel ill at ease, especially if you can't consume eggs, dairy, nuts, seafood, and other allergens, it might be best to avoid the store for some time until the situation gets sorted out (via Food Safety News).