Bakery-Style Peanut Butter Cookie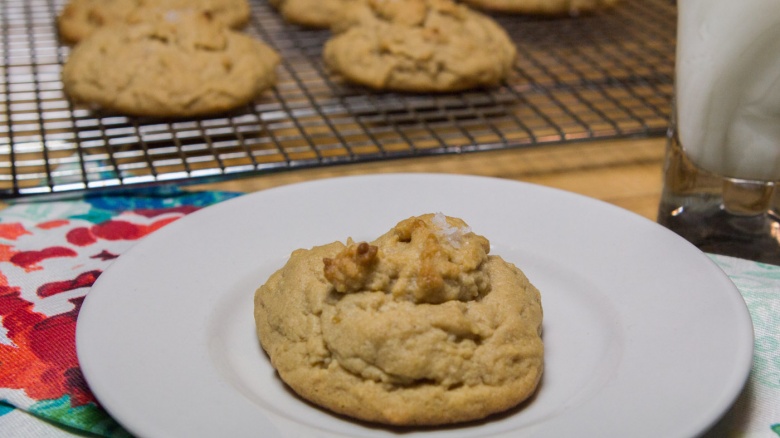 Prep time: 5 minutes. Cook time: 15 minutes. Servings: makes about 12 cookies.
Inspired by my absolute favorite peanut butter cookie from The City Bakery in the Flatiron District of New York City, this recipe comes to you after lots of scientific research (eating cookies), trial and error (eating more cookies), and finally tears of happiness at getting pretty darn close. After working as a recipe editor for a food startup conveniently situated next to this famous establishment helmed by pastry chef Maury Rubin, I would guess that I've eaten hundreds of these peanut butter cookies. Why put my already fledgling bikini bod through this, you ask?
Well, to start, The City Bakery's version of a peanut butter cookie is nothing like the flat, round homemade version I had previously known — the ones made with baking soda and decorated with a familiar fork-patterned grid on top. Oh, no. With its barely cooked soft center, this small dense nugget is pure, unadulterated PB joy. At 75 cents a pop, it's also the only thing at The City Bakery that doesn't cost an arm and a leg.
Since I had been a baker in my former life, I was armed with some degree of know-how once I decided to replicate this cookie as closely as possible. After tasting it multiple times (to say the least), I drew basic conclusions about the ingredients and method of baking. You'll find this copycat to be unleavened and unsalted, save for the finishing sea salt on top. Skipping the baking soda or powder and incorporating butter yields a relatively compact cookie that spreads only slightly. The cookie contains twice as much peanut butter as flour, making it intensely flavorful and moist. The addition of light brown sugar lends softness, while the egg helps to create a tender crumb. Lastly, the short baking time leaves the cookie with an irresistible doughy center, almost like fudge.
P.S. The City Bakery doesn't include any finishing salt on their cookie. I added it here because I love a sharp salty contrast to my sweets. Feel free to skip!
Also, the ingredients for this experimental recipe are measured in weight instead of volume for precision, so you'll need to whip out your food scale.
Ingredients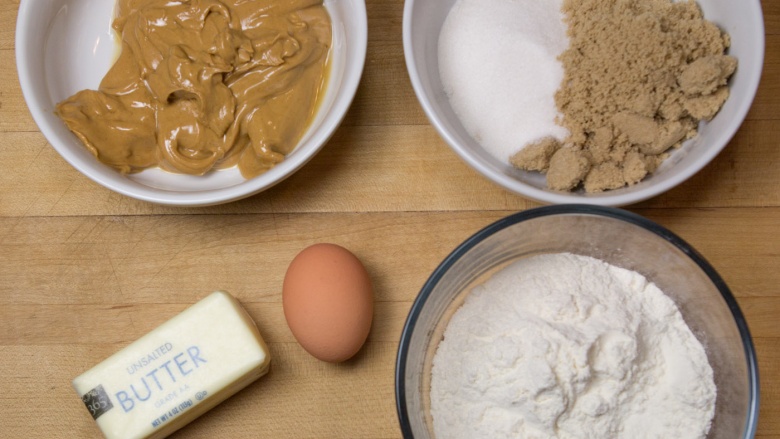 Shopping list
¼ pound unsalted butter (1 stick), at room temperature
2.75 ounces granulated sugar
2.75 ounces packed light brown sugar
9 ounces creamy no-stir peanut butter
1 large egg
4.75 ounces all-purpose flour
flaky Maldon sea salt or coarse gray sea salt for finishing (optional)
Equipment list
food scale
baking sheet
parchment paper
Make dough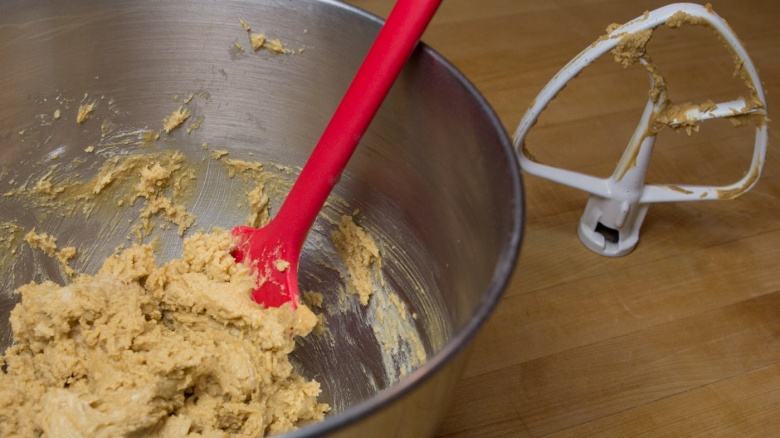 Preheat the oven to 350°. In the large bowl of a stand mixer, on medium speed, beat together butter, granulated sugar, and brown sugar until light and fluffy, 1-2 minutes. Add the peanut butter and 1 large egg and beat, scraping down the bottom and sides of the bowl as needed, until fully combined, about 1 minute. Reduce the speed to low, add the flour and beat until just incorporated, about 30 seconds.
Prepare cookies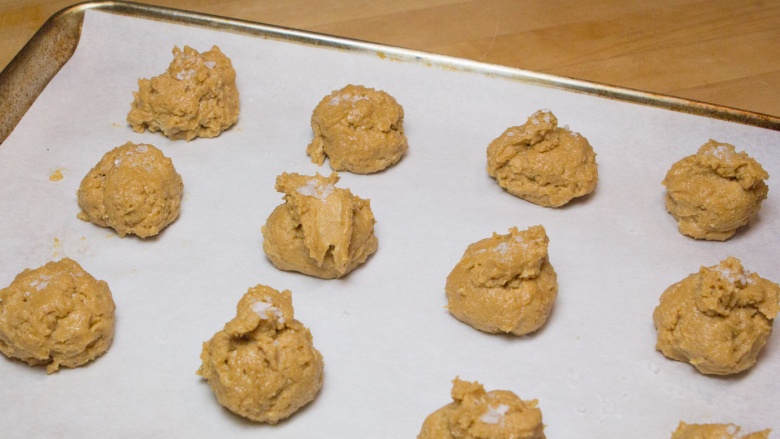 Using a spoon or cookie scoop, scoop mounds of the dough onto a parchment-lined baking sheet, spacing apart slightly. Press a small pinch of flaky or coarse sea salt on the top of each cookie, making sure it adheres.
Bake cookies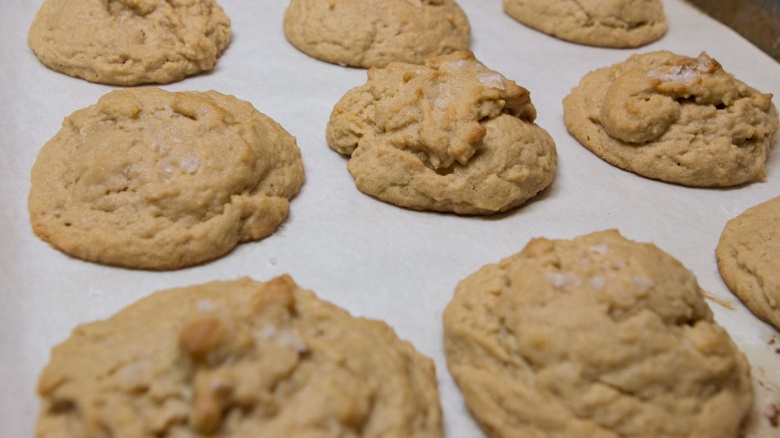 Transfer the baking sheet of cookies to the middle rack of the oven and bake until the edges are just set and the centers are still soft, 8-15 minutes. (The baking time will depend on how big your cookie scoops are.) Remove and set aside to cool on the baking sheet for at least 10 minutes, then transfer the cookies to a wire rack to cool completely. Once cooled, enjoy with a glass of cold milk alongside.