You Should Never Order These Wings From Pizza Hut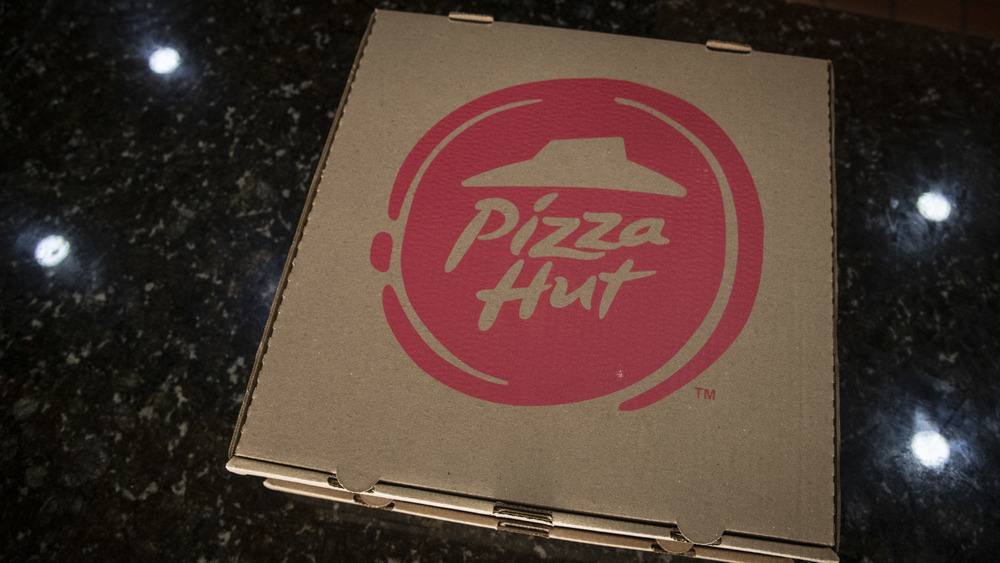 Carlos Becerra/Getty Images
It can be safely said that Pizza Hut has become one of the most iconic brands in the country ever since its inception in 1958. According to Insider, the pizza brand has an incredible international presence with stores in more than 100 countries and scores of outlets in different parts of the world. Here is a fun fact: Pizza Hut inaugurated its first Russian outlet back in 1990, and its Moscow branch rose in popularity rather quickly. The loyal customers at the branch were partial to the Moskva, a pizza that had a combination of sardines, tuna, salmon, mackerel, and onion.
Pizza Hut, like any other fast food brand, has had its share of ups and downs. For example, did you know the brand's chicken wings are almost guaranteed to make you ache for something better and more satisfying? Don't believe us? Read on for all the juicy details. 
They taste terrible
In case it isn't abundantly clear, if you order wings from an institution like Pizza Hut that's basically known for ... well, pizzas, you'll be forced to confront a big dose of disappointment. To put it mildly, the Breaded Boneless Wings from Pizza Hut are shoddy. The wings are soggy, and some parts are extra crunchy (not in a good way.) Plus, the meat on these bad boys almost always tends to taste either raw or just weird.
As a Reddit user wrote, "The Pizza Hut boneless wings I've had delivered at multiple locations around Michigan have always been extremely soggy." Without fail. Every single time. Think about it, why would you order something that's guaranteed to disappoint you? The answer is simple. You wouldn't! Do yourself a favor and avoid the wings and opt for a tried and tested option like pizza. Your taste buds will thank you later.