The Time Buffalo Wild Wings Tried To Get Into The Pizza Business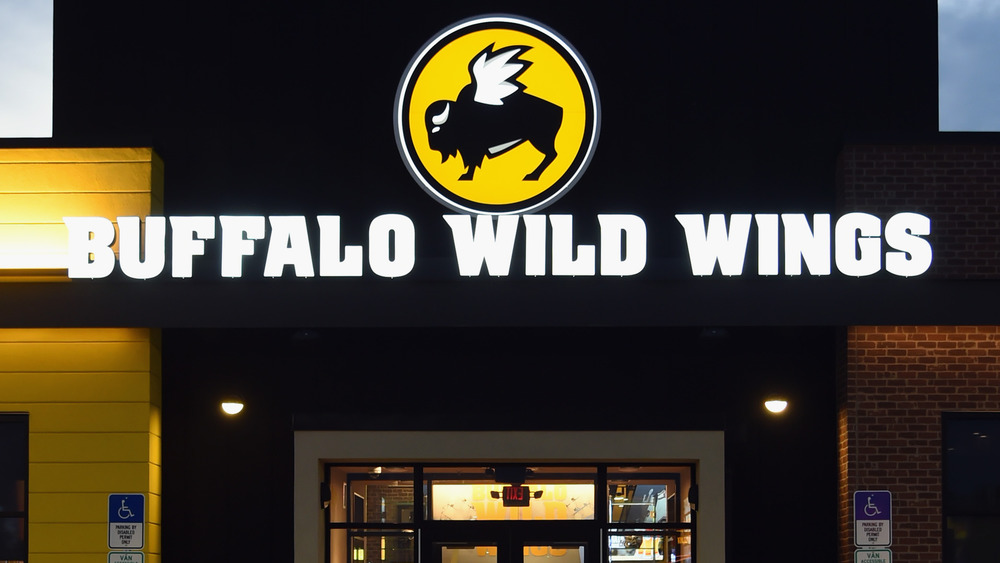 Rick Diamond/Getty Images
Buffalo Wild Wings may be a wildly popular name now, but this wasn't always the case. The fast food chain was first created in 1982, and it managed to grow in popularity over the years, winning customers over with its unique brand identity and its food options (via Mental Floss.) Interestingly, it all began with two men from Buffalo, Jim Disbrow and Scott Lowery, moved to Columbus, Ohio, in the 1980s. The duo were far away from their home and couldn't quite locate the wings that they'd grown to love. So, they decided to solve that problem by creating wings of their own. Pretty ingenious, huh?
Interestingly, the fast food chain has really tried to experiment with its food over the years. In fact, the brand has been so gutsy that it once came up with pizza place. For real. Here is what you need to know about the time Buffalo Wild Wings experimented with pizza. Hint: Things didn't go as planned.
The pizza place was not competitive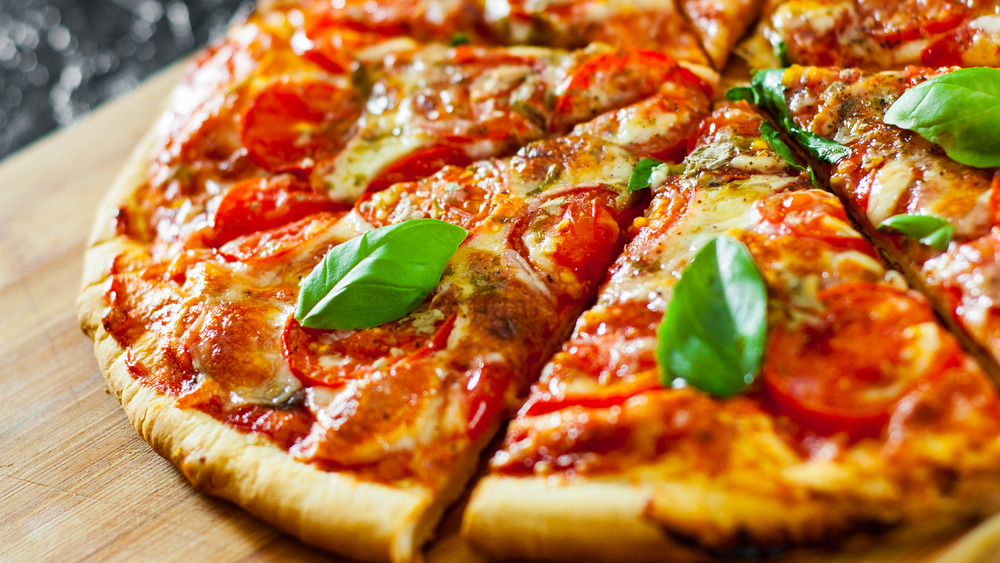 Shutterstock
Well, as delicious as the combination of pizza and chicken wings sounds, when Buffalo Wild Wings first came up the concept, things took a turn for the worse. As outlined by Fast Casual, the brand first came up with its pizza offerings in a couple of locations in Minnesota back in 2014. Customers had the choice of coming up with their own pizzas and choose from a whopping number of toppings (30!) as they watched their pizza being freshly prepared in just a few minutes. Golly!
However, Buffalo Wild Wings experienced a downturn in 2017 and decided to announced that they weren't going ahead with their earlier plans to open more outlets but were also going to shut down some of their existing stores. What happened? Other brands like Pie Five Pizza and Blaze Pizza were basically trying to make an impact in a highly competitive market and appeal to customers (via Bring Me The News.) Nobody was impressed by the sheer number of available options. As it turns out, Pie Five Pizza had to shut down some of its outlets in Minnesota too. Eek!