This Is One Of Rachael Ray's Favorite New Year's Eve Snacks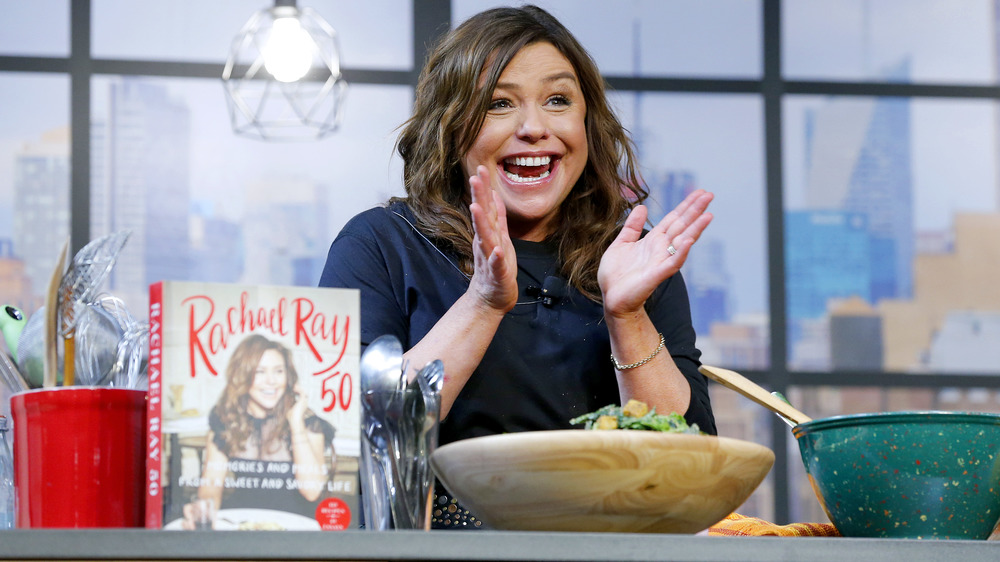 John Lamparski/Getty Images
New Year's Eve this year is going to look significantly different for most of us than it did in 2019. Just because you can't go to your friend's big party though, doesn't mean you should have to miss out on all the fun. Rachael Ray's NYE snacks are perfect for making the holiday special at home. 
In a video available on the Rachael Ray Show site, you can watch Ray make her special New Year's Eve treats: cicchetti (Venetian small plates) for a more exciting take on party hor d'oeuvres. "These are a couple of small snacks to serve with cocktails, olives, nuts, chips, and small bar bites," Ray explains. "There are endless recipes for cicchetti, but these are a couple of our favorites."
She shows us how to make two different Italian dishes, eggplant croquettes and fried stuffed sage leaves. These spice-filled, breaded, eggy, cheesy snacks are a great way to class your NYE celebration up, treating yourself to something new and different. 
More cicchetti for your NYE spread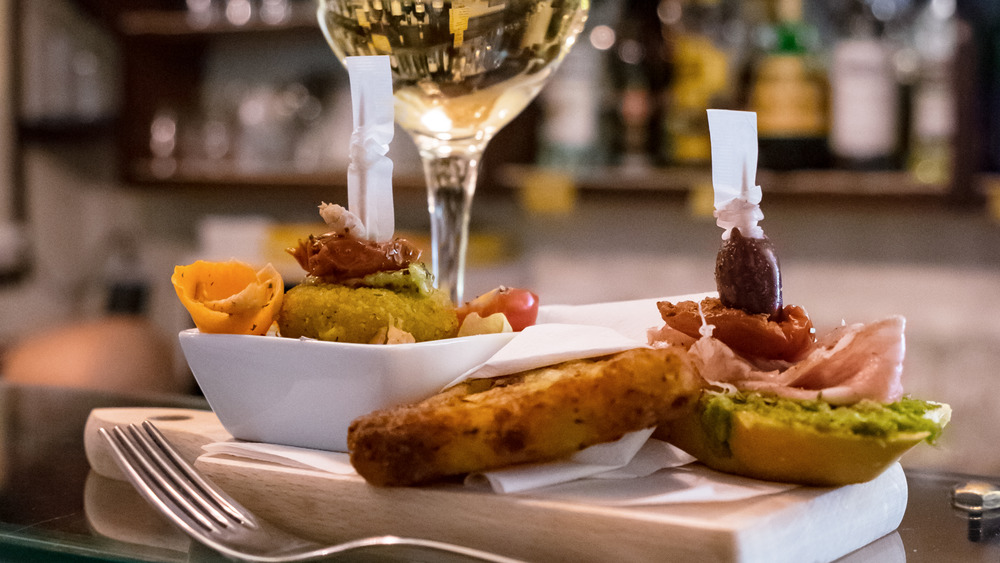 Shutterstock
These Venetian snacks are traditionally served at bacari, special cicchetti bars where you can get all kinds of different small plates. If you want to try some more adventurous cicchetti that may not be for everyone's palate, check out San Pellegrino's recipes for creamed cod on polenta and boiled egg with anchovies. You can also head to recipe blog Olives and Lucinda to learn how to make polpettine di bacari (small, breaded, deep-fried meatballs) and risotto al Nero, a cuttlefish ink risotto with seafood and vegetables. 
Not into squid ink or anchovies, and not confident in your deep-frying skills? At the food blog Farmer's Girl Kitchen, you can find recipes for even more cicchetti. You can try the smoked mackerel in mustard sauce, the artichoke hearts with parsley dressing and Grano Padano cheese, and a cream cheese with pickled radish that you can spread on crostini. 
Part of the beauty of cicchetti, like tapas, izakaya, and mezze, is that it's all about variety — pick whatever recipes are right for your taste buds, and enjoy the knowledge that you're celebrating the New Year with these delicious Rachael Ray-approved morsels.