This Is The Worst Job Carla Hall Has Had In The Food Industry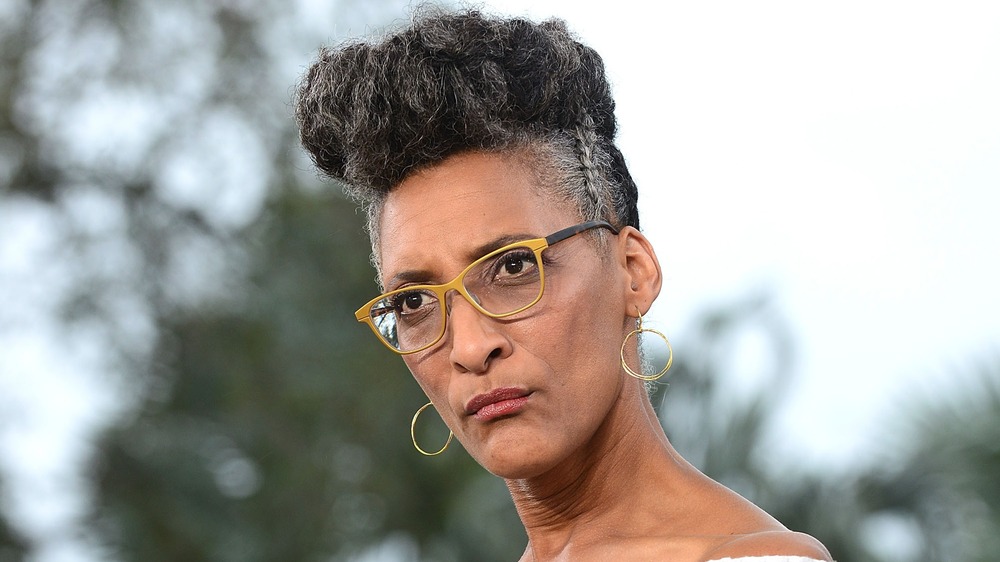 Gerardo Mora/Getty Images
Popular chef Carla Hall is quite the woman. As her official website states, she first appeared in the public eye when she participated in Top Chef and Top Chef: All-Stars. She's been super busy ever since. Hall was a host on ABC's series, The Chew, served as a culinary contributor on Good Morning America, was part of the cooking show Crazy Delicious, and often pops up as a judge on various cooking competitions. She's also written cookbooks such as Carla Hall's Soul Food: Everyday and Celebration.
Hall thinks of food as a unifier, as something that can help people from different walks of life connect with each other and evolve. Despite her current success, it's important to remember that Hall took time to get to her destination. For two years after she graduated from Howard University's Business School, she worked as an accountant, then switched careers entirely to work as a runway model. Around this time, as she was traveling for work, Hall discovered that she was passionate about food and decided to build a culinary career. 

She was a private chef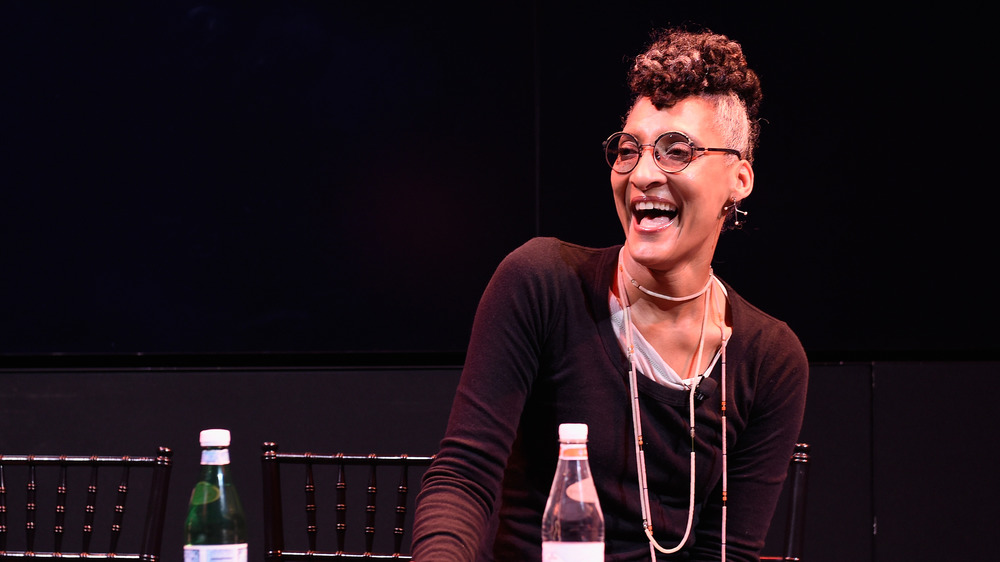 Gustavo Caballero/Getty Images
As Hall worked on developing her cooking skills and expanding her knowledge, she ended up working in several restaurant kitchens and experimenting with many roles. This period of culinary discovery included one gig as a private chef in the Bahamas, a position she wasn't particularly fond of. "I worked in the Bahamas as a private chef. It is not as glamorous as you'd think," she told Tasting Table. "It got to a point where I just wanted to fire the client and go home, and that was really tough."
Because Hall was the only chef available there, she had to juggle several tasks and learn to handle a crazy workload. She was making all meals for 14 people every single day. And because she didn't have any assistance, she would have to jump from one meal to the next, which gave her very little time to breathe or even sleep. She said, "I literally worked an 18-hour day, passed out, and got up to do it over again." Phew! Sounds like a really difficult gig that Hall was probably glad to leave in her rearview mirror.