Over 18% Of People Think This Restaurant Has Better Burgers Than Five Guys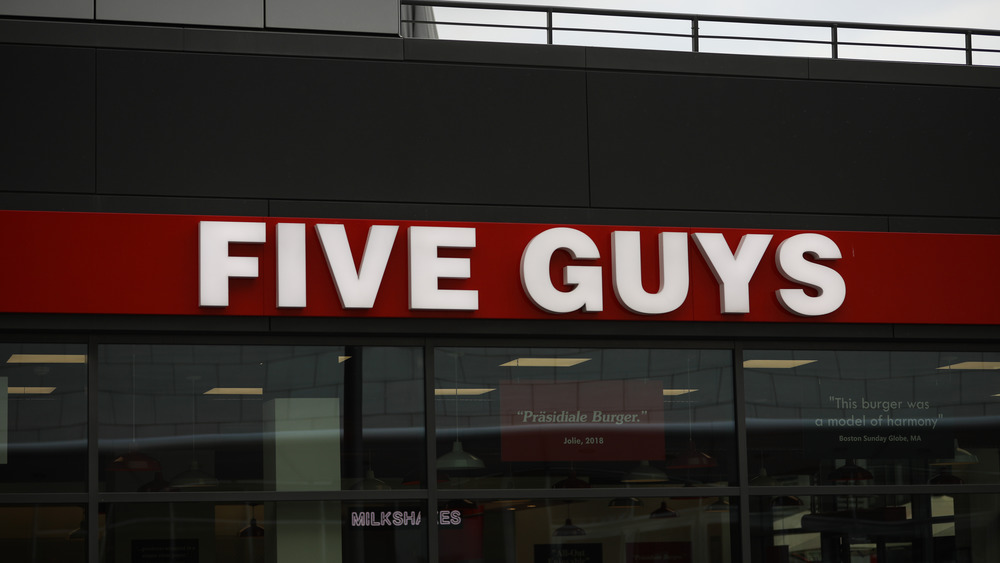 Jeremy Moeller/Getty Images
There is nothing quite as heavenly as biting into a juicy, delicious burger that ticks all the boxes and makes you feel like you are on your way to experiencing food coma. It is even better if it's a burger from one of your most loved fast food outlets, a tried and true option that you know you can always count on. But have you ever wondered how a major part of the population feels about burgers from popular fast food chains, like Five Guys and In-N-Out?
We at Mashed decided to investigate a little further and find out what actually works for consumers. In our survey, we spoke to 555 respondents across the country to learn more about which fast food burger chains appeal the most to customers. While Five Guys was the undisputed winner, with 23.06 percent of the vote, another brand did manage to give its competitor a tough contest. Wondering what exactly went down? Read on for all the details.
You're going to want one 'in' your belly, too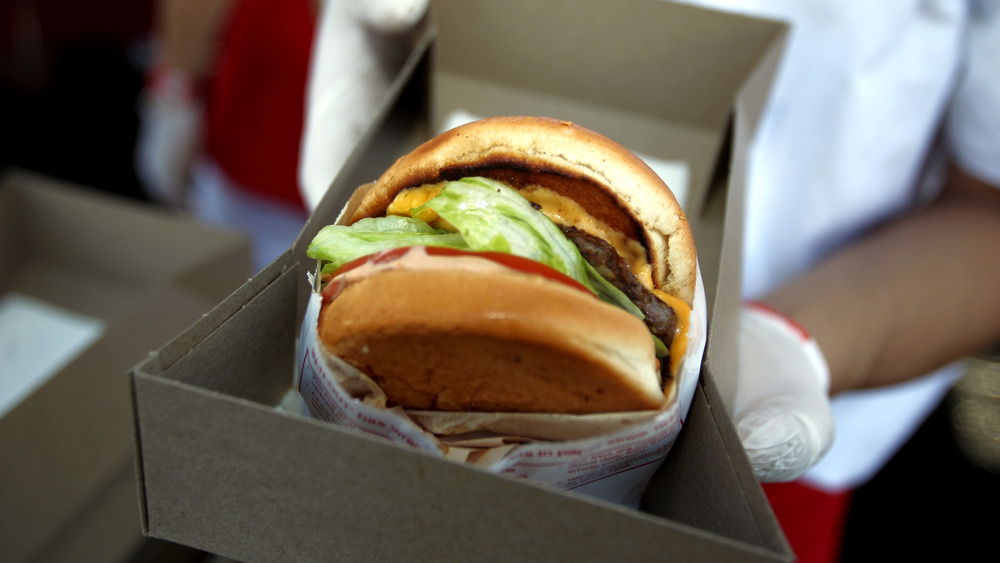 Tommaso Boddi/Getty Images
As per our survey's respondents, In-N-Out is a strong contender for the top spot, with 18.38 percent of those polled saying that they would prefer to eat a burger from the beloved chain over other options, such as McDonald's, Wendy's, Burger King, Shake Shack, Five Guys, White Castle, and others. However, some of the answers were quite varied. For instance, one respondent said that they would opt for a place like Burger King on account of the fact that it has a veggie burger available.
Another participant mentioned that they do not like burgers in general because they are much too "greasy and fatty." Meanwhile, another respondent wrote, "Sorry. I don't eat fast food or meat so I don't know. But I went with friends to 5 Napkins, and they really liked their burgers." Some of the other choices that consumers suggested included brands like Sonic, Habit Burger, Steak 'n Shake, and more. Which one's your favorite?