The Real Reason Wendy's Doesn't Have Locations In Europe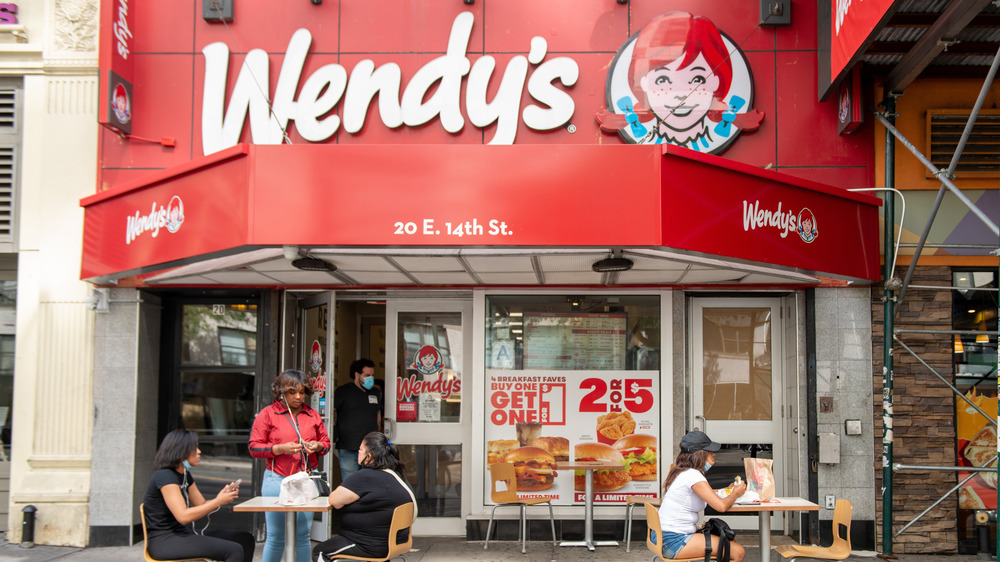 Alexi Rosenfeld/Getty Images
Europeans may be snooty when American fast food restaurants are involved, but it hasn't stopped some of our biggest fast food chains from crossing the Atlantic pond and taking flight in markets abroad. This would explain why familiar names like Subway, McDonald's, KFC, and Pizza Hut have made it to the ranks of the top 500 European franchises (via Franchise Europe). 
But amid the Starbucks, Domino's, and Dunkin' restaurants, there is one neon sign that is noteworthy simply because it isn't on the landscape. Wendy's conspicuous absence deprives potentially homesick Americans of the pleasure of enjoying their Frostys and Baconators when they are far and away from home.
If you're in the Netherlands and are a doubting Thomas, you might choose to disprove the absence of a Wendy's by going online. You might discover that there is a Wendy's Fish and Chips on Koningstraat 5 in the city of Goes, nearly 114 miles outside of Amsterdam. But you'd do well to kill the craving and look elsewhere for your burger – unless you were looking to explore the Dutch countryside, that is. 
Wendy's Fish and Chips owns the rights to the Wendy's name in Europe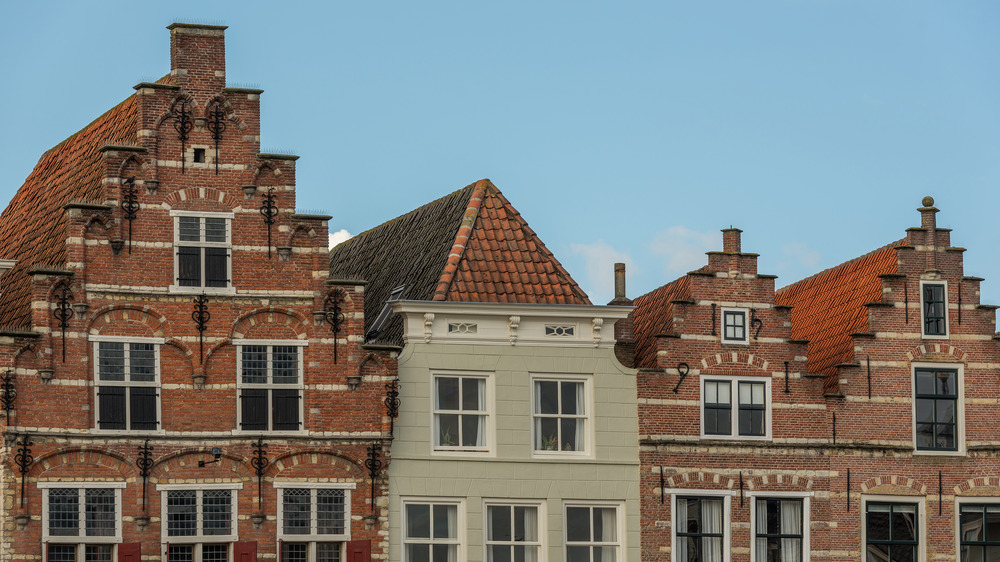 Shutterstock
Wendy's absence from the European market has to do with a business decision it made in the 1980s when it opened and then shut stores in the Netherlands, Belgium, and Luxembourg, known then as the Benelux region. Two years later, a businessman named Raymond Warrens decided to open a shop that he would name after his daughter and registered the name "Wendy's" in 1995. He got the trademark, and the rest is food history (via Gourmandize). 
Suffice it to say that the food giant isn't going down without a fight and since 2000, it has tried to sue Dutch Wendy's. But the Netherlands' courts aren't giving an inch. While Warrens originally only had the right to use the name Wendy's within the Benelux region, with the formation of the European Union, that right has been extended to cover all of the EU's member states. Thrillist says Warrens now refuses to settle and continues to fight out of principle. This stand has made Wendy's Fish and Chips one of the most popular mom-and-pop outlets in a city full of mom-and-pop shops since people have left both praise and complaints as a result of the name battle.
With Brexit finally a reality (via France 24), Wendy's is planning a return to the UK later this year, and as one spokeswoman says, the brand is looking forward to its return (via iNews).