What You Didn't Know About Papa Murphy's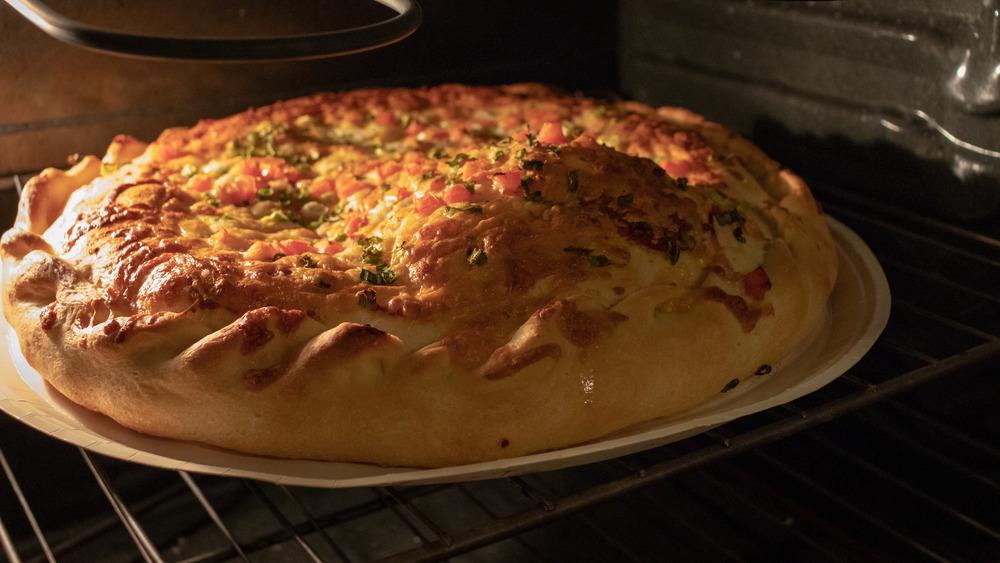 Shutterstock
Pizza is always a good idea. And if you'd rather order in than sweat over rolling your own dough, one of the brands that probably comes to mind is Papa Murphy's. The pizza chain started its journey back in 1981, and while the brand was first called Papa Aldo's, its name was tweaked after a merger took place with Murphy's Pizza in 1995 (via Delish).
Over the years, the brand has managed to make a name for itself. In fact, in 2003, the restaurant was named America's best pizza chain for the first time ever. Its methodology is straightforward: pick your choice of dough, get the toppings you like, and go ahead and bake your slice of deliciousness at home. An idea that is hard to resist, of course.
The brand takes pride in the fact that its ingredients are fresh and accessible to all kinds of customers. According to Papa Murphy's website, its strategy is driven with a purpose and is aimed at customers who want to feast on healthier pizzas compared to the other options that are available at nearby stores.
Papa Murphy's unique take-and-bake concept works for many
As per the brand, its strength lies in the fact that it lets customers enjoy high-quality pizzas at home without going through the hassle of making a scrumptious pizza from scratch. "It is a benefit to take our pizza home and bake it at your convenience," Kim McBee, Senior Vice President of Customer Experience and Brand Marketing at Papa Murphy's, said in a statement. She added that its made-to-order pizzas only use high-quality ingredients, including vegetables and meats coupled with fresh mozzarella cheese and freshly prepared dough.
Customers like this idea very much. As a Redditor explained, "When I was a kid, Papa Murphy's was something that my mom could buy for a quick easy meal. We all liked it, and she didn't feel like she was just giving us greasy fast food." They suggested that it's also a convenient option for a quick dinner at home that's easy on the wallet. Plus, a take-and-bake pizza from Papa Murphy's always beats a frozen pizza from the supermarket, eh?