Walmart's Best-Selling Item Probably Isn't What You'd Expect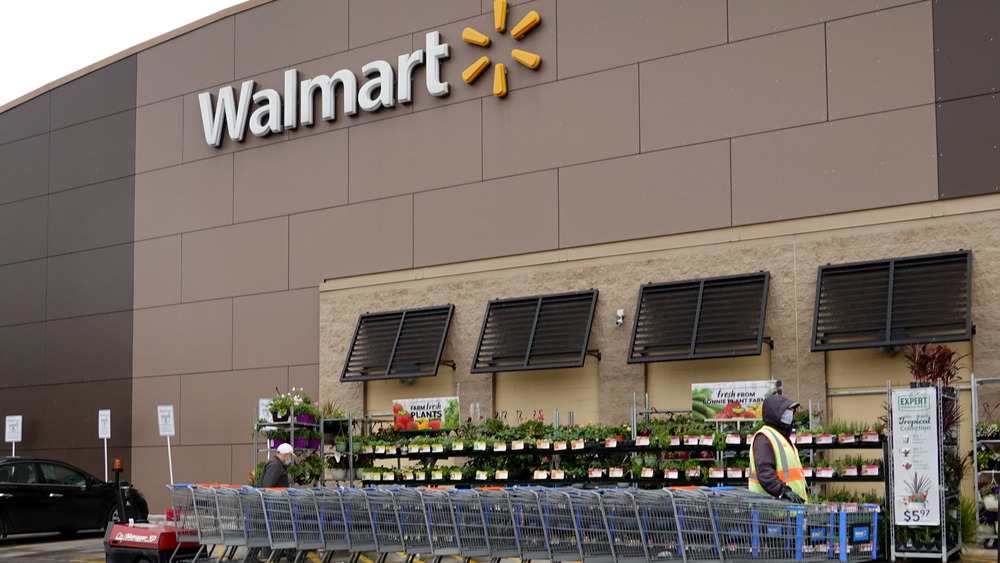 Scott Olson/Getty Images
Sam Walton opened his first Walmart store in Rogers, Arkansas in 1962, after finding success in the dime store business (via Walmart). Now, decades later, and in just 2020 alone, Walmart employed more than 2.2 million associates worldwide, served more than 265 million customers per week, and brought in revenues of $524 billion from more than 11,000 stores (via Walmart).
The mega-retailer reportedly sells more than 75 million products, according to DMR. However, there's one product that outsells all the rest, according to Walmart CEO Doug McMillon. The top-selling product at Walmart is, surprisingly, bananas! In a recent interview, McMillon said that Walmart sells "billions of bananas" (via Bloomberg). Bananas have been Walmart's top seller for years. In 2013, a Walmart spokesperson told Business Insider that bananas were the top-selling item even then, because they were easy, healthy, and affordable (via Business Insider). 
Logically, it adds up. Per capita, Americans eat an average of 27 pounds of bananas per year, and worldwide, more than 100 billion bananas are eaten every year (via South Florida Reporter), so as odd as it sounds Walmart's top-seller makes sense.
Why people love Walmart's bananas so much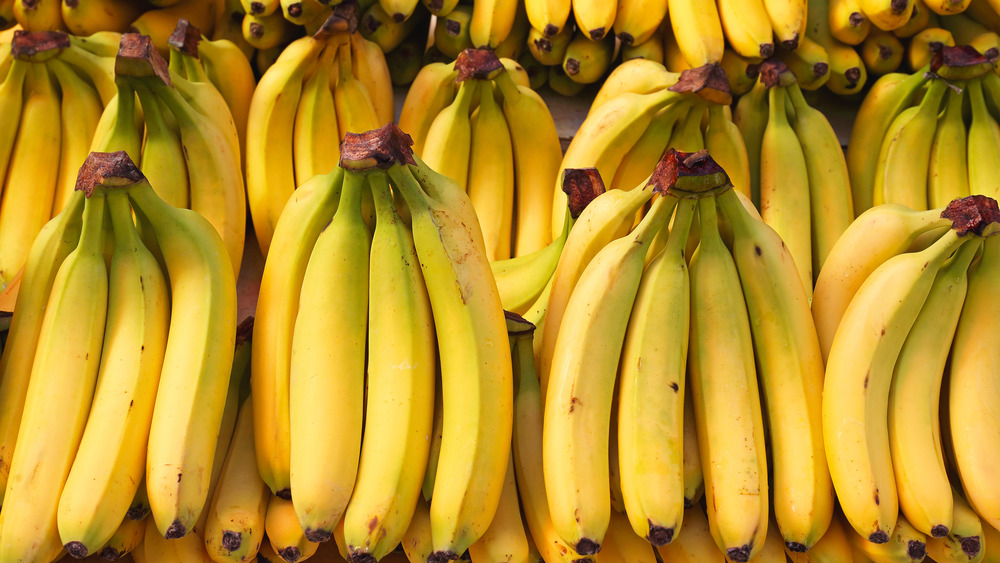 Shutterstock
It's true that bananas are an easy and healthy snack to grab on the go. Walmart usually has its bananas placed close to the checkout as a reminder to grab a bunch, and they're affordable to boot. Averaging around $0.50 per pound, a medium banana provides around 90 calories, 362 milligrams of potassium, 23 carbs, and 2.6 grams of fiber (via Walmart).
But the love for bananas goes beyond Walmart's offering — they're clearly just a fan-favorite fruit. Aside from being portable and delicious, eating a banana a day offers additional benefits, such as more energy, balanced blood sugar levels, and weight control. But with billions of bananas being sold every year at Walmart (which obviously doesn't include all the other stores in the world), the potential for unwanted banana peel litter also exists. According to Earthbuddies, it takes the average banana peel two years to biodegrade. The good news is, you can save those peels and use them to make banana peel bacon — yes, we said bacon. Our favorite way to enjoy bananas? Frozen and added to a smoothie for the ultimate morning treat!