The Big Change Costco Is Making To Its Paper Towels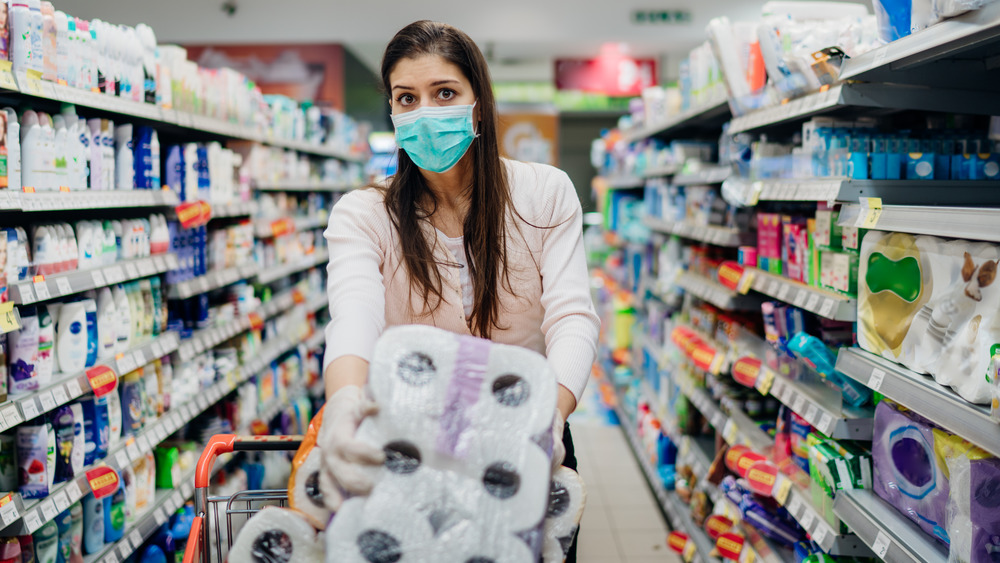 Shutterstock
Remember in March 2020 when finding a pack of paper towels at the grocery store was as lucky and improbable as finding a four-leaf clover in a field? Unfortunately, we may be looking at a serious paper goods shortage in the near future, if Costco's new paper towel policy is any indication. Deal-spotting Instagrammer Costco and Couponing just posted a concerning find right before 2021 started: a "Member Notice" posted in Costco indicating a change to the store's Kirkland Signature brand Premium Paper Towels.
The notice explains, "Due to industry-wide demand for paper towels, we have reduced the number of sheets per roll from 160 to 140 in order to provide better supply to our members." It's not like you're going to be getting any less paper towel for your buck. The sign assures shoppers, "The product quality, sheet size and price per sheet remain the same." Still, it's a concerning change, especially considering that the wholesaler is not exactly being as upfront about it as shoppers might hope.
Your Costco store's signage may vary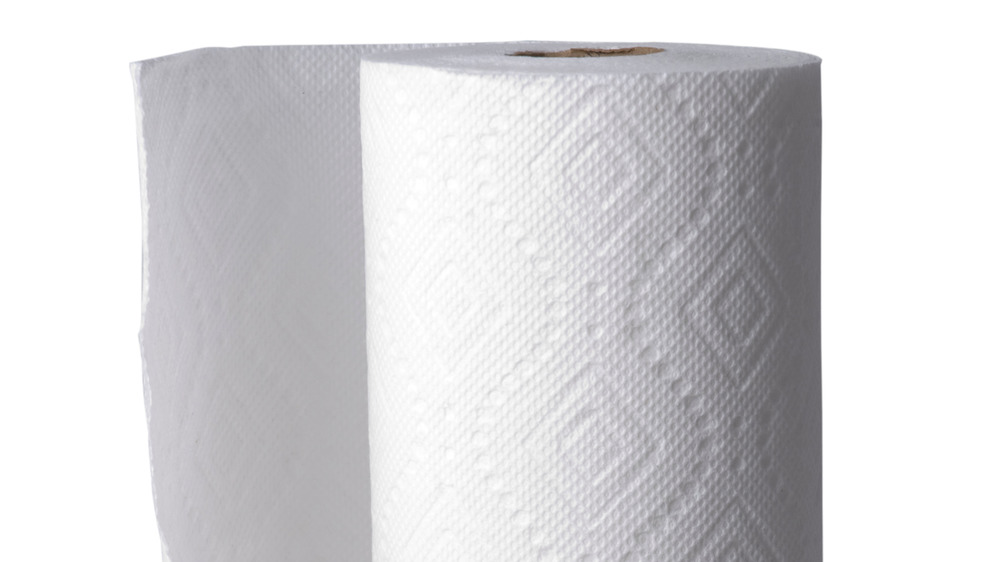 Shutterstock
"Wow has anyone seen this sign at their costco?" Costco and Couponing captioned their photo on Instagram in late December 2020. Commenters were quick to weigh in that they hadn't seen any such announcements at their own stores — no word yet on whether those stores featured the new 140-sheet rolls. One commenter pointed out that, when you're buying a 12-pack, this 20-sheet reduction per roll amounts to one-and-a-half fewer rolls per pack.
Despite the sign's assurance, some shoppers are even claiming to notice a change in Kirkland's paper towel quality. One Redditor recently posted that — after a short-lived improvement that made Kirkland's paper towels softer and more absorbent — they're back to the old, lower quality rolls, including a photo (via Imgur) that clearly shows the difference.
Costco's site still carries the 160-sheet rolls, though it limits purchasing to one pack per member and cautions, "Limited quantities may be available at your local Costco or through Same-Day Grocery Delivery."