Aldi Shoppers Can't Stop Talking About This Tofu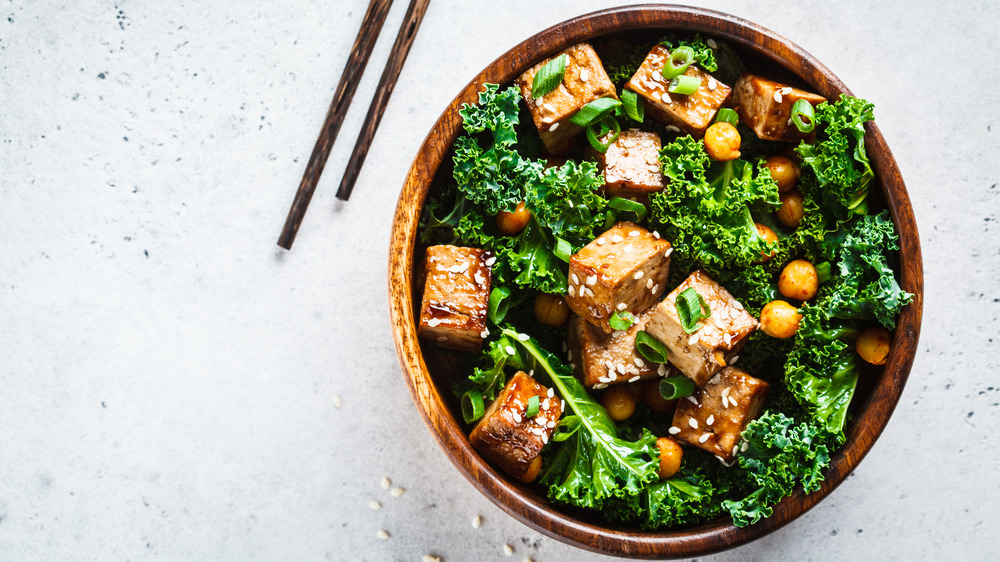 Shutterstock
Whether you're vegan, vegetarian, try to keep to a plant-based diet, or you just enjoy the taste of tofu, you may have noticed that Aldi isn't always the best grocery store for finding this protein-filled staple. Shoppers report frequent tofu shortages there, which can be a real disappointment, especially if you rely on tofu to get the nutrients you need. 
Good news is on the horizon, however. Reddit's Aldi-spotting community r/Aldi has discovered the return of a fan-favorite brand. The grocery chain's Earth Grown plant-based brand has brought back its popular firm and extra firm organic tofu packages. Shoppers were quick to weigh in on what a great price these were selling for: just $1.75 for a 14-ounce package. Fans were especially excited to see the return of the extra firm tofu. The firm tofu, while still good, will occasionally get crumbly while it's being prepared, according to one commenter's review. 
"They got the 'fu! Nice," enthused one commenter. Another agreed, "I'm stoked." One simply raved, "GAMECHANGER."
PETA-approved tofu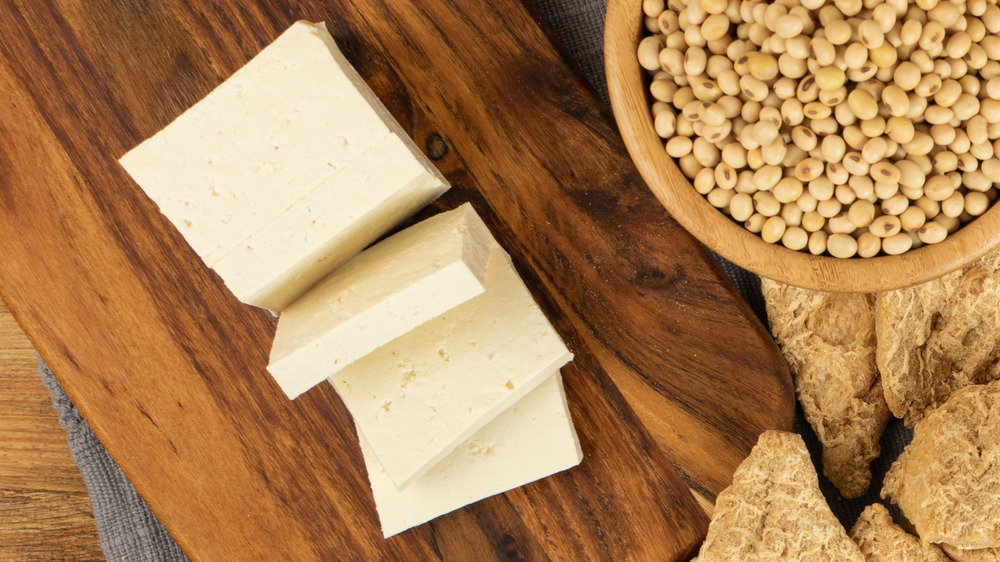 Shutterstock
Animal rights group PETA (People for the Ethical Treatment of Animals) honored Aldi with one of this past year's Top Grocer awards, featuring an image of this Earth Grown tofu on the certificate and specifically naming the Earth Grown Extra Firm Organic and Baked Tofu as great options for vegan shoppers. Many of Earth Grown's other plant-based products were also recognized, including its meatless turkey breast, its meat-free breaded "chicken" patties, its vegan cream cheese-style spread, and its cheddar-flavored mac and "cheese." 
"Aldi's bountiful vegan options range from veggie burgers and hot dogs to meatless meatballs, vegetable pot stickers, eggplant ravioli, and much more," PETA explained. "Aldi recognizes that shoppers today are looking for products that match their personal values and needs, which is why it's stocking shelves with plant-based foods galore."
Check your local Aldi now, because these tofu packages, recommended by shoppers and experts alike, may in fact be back in stock on shelves near you.