This Is Why Jay-Z Won't Drink Cristal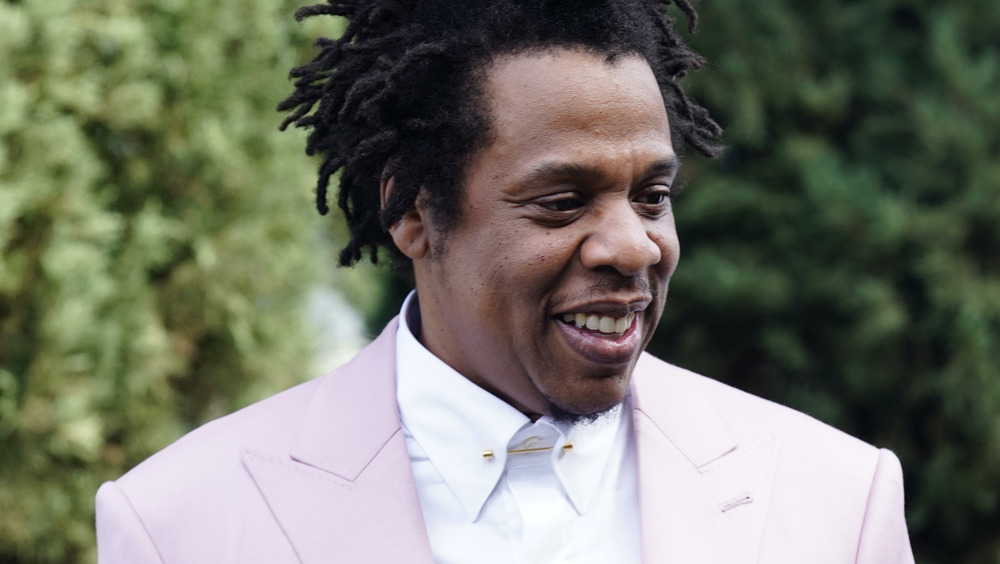 Erik Voake/Getty Images
Among some of the most well-known champagne brands in the world is Cristal, a product manufactured by Louis Roederer. The company claims that the drink offers consumers a complex mix of notes that are both "powerful and delicate," per its official website. The wine, it is believed, is tested thoroughly to ensure that it is excellent in terms of quality. In fact, a description on the website highlights just how special the chardonnay is. "Cristal is a remarkably balanced and refined champagne whose length is inimitable. It has a silky texture and fruity aromas, complemented by a powerful mineral quality with white fruit and citrus notes," it reads.
Furthermore, the brand claims that the wine can be stored for as long as 20 years and it will not lose its quality. Whoa.
However, those in the business may be familiar with the fact that rapper and musician Jay-Z is not a fan of Cristal wines. At all. In fact, he has been rather vocal about his feelings in the past and has made it clear that he is not a fan — and there is a solid reason for that.
Jay-Z and Cristal have had a complicated past
Back in 2014, Business Insider ran a piece about Jay-Z choosing to invest in Sovereign Brands' Armand De Brignac Champagne, years after Jay-Z had a fallout with the manager of the organization behind Cristal, Frederic Rouzaud. Sheesh.
A series of unfortunate events led to this outcome. Seriously. When asked about how it feels to have his product associated with the "bling life" various rappers embody, Rouzand gave a rather surprising and hurtful response (via The Economist). He basically said,  "...What can we do? We can't forbid people from buying it. I'm sure Dom Pérignon or Krug would be delighted to have their [rappers'] business." Uh oh. Understandably, Jay-Z was not pleased and chose to avoid associating himself with Cristal from that point. 
The musician found Rouzand's comments racist. As reported by Quartz, he openly remarked that he was done with the brand. Reflecting on Rouzand's comments, he said, "That was like a slap in the face... I released a statement saying that I would never drink Cristal or promote it in any way or serve it at my clubs ever again." And Jay-Z has continued to keep that promise ever since.