Chick-Fil-A Is Giving Away Free Fudge Brownies. Here's How To Get Yours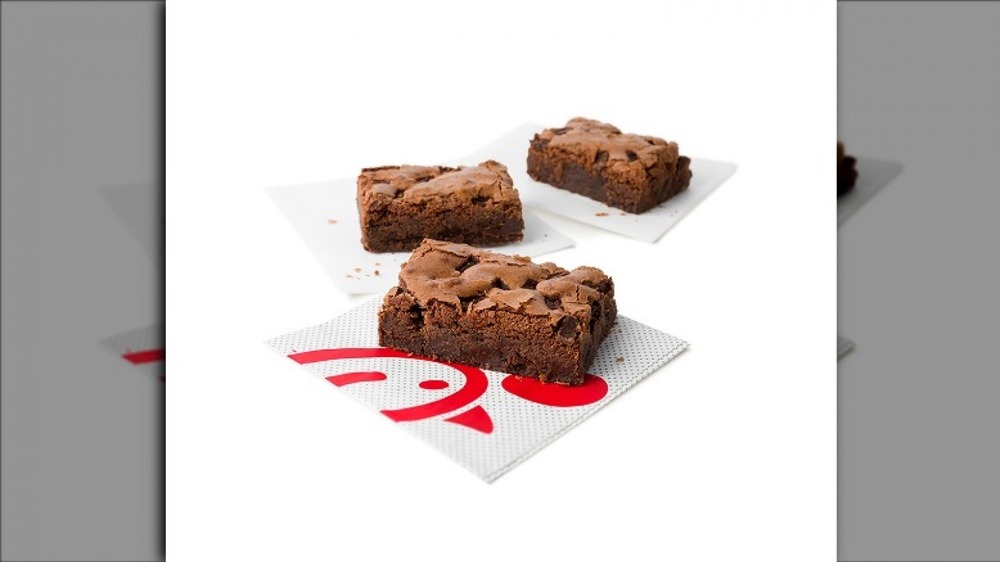 Chik-fil-A
If 2021 has already got you down, Chick-fil-A has something special that can raise anyone's spirits. According to Chick-fil-A, you can grab a free fudge brownie between today and January 23rd at any participating Chick-fil-A location. According to Southern Living, the brand introduced their signature brownie back in September 2020 alongside a mocha cream cold brew, becoming an instant hit with fans. If you still haven't gotten a chance to taste this new menu offering that created a ton of buzz, now's the perfect chance to treat your taste buds and take a brownie break. While this promotion seems pretty straightforward, you might have to jump through a few hoops before you score your perfect brownie pick-me-up.
According to Chick-fil-A, you need a Chick-fil-A One membership in order to get a brownie. By using your Chick-fil-A One account and app, you can scan in the promotion or apply the deal when you place a mobile order in the drive-thru, for curbside pickup, or inside the restaurant. If you love grabbing chicken from this franchise but still haven't signed up, this might be the sign from the universe you need — if these mouthwatering desserts can't get you signed up, what will? Each brownie features a batter folded together with semi-sweet chocolate alongside extra chocolate chunks, making this any chocoholic's dream.
Grab one before they're gone!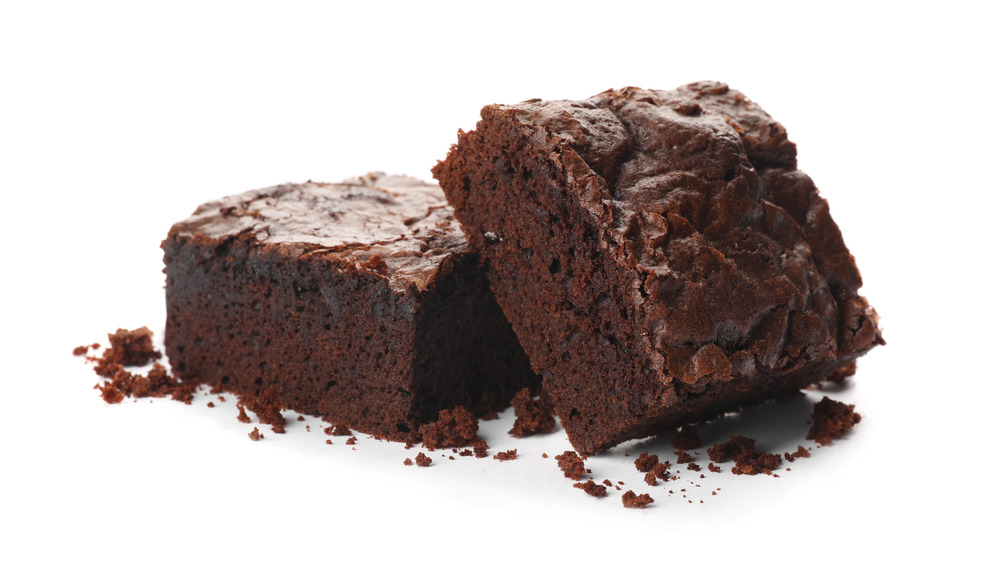 Shutterstock
This promotion comes on the heels of another very successful year for the chicken chain. According to Forbes, for the sixth year in a row, Chick-fil-A received the accolade for America's favorite restaurant chain in 2020. The brand has found some crucial ways it can pull at our heartstrings, and offering us free brownies with our orders can definitely help secure our love for another year. If you end up pursuing this deal, you might have to go through minimum order requirements on delivery purchases, raised menu prices, and other additional fees, but when you can indulge in a brownie-like this for free, what's to lose?
To raise your 2021 spirits and help you make it through January, these brownies can hit the spot like no other and help us get through the week. Keep your eyes peeled for more juicy deals through the months and make sure to jump on this promotion while you can. After the 23rd, we might not be able to grab a free Chick-fil-A dessert, but only time can tell what deals might come our way.