The Cheesecake Factory Is Giving Away Free Cheesecake. Here's How To Get Yours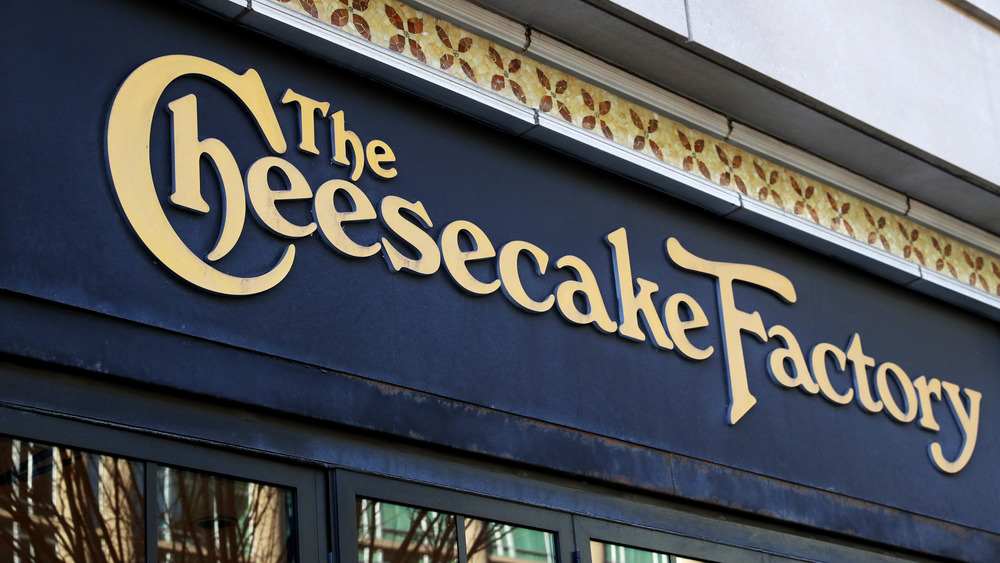 Maddie Meyer/Getty Images
With the holidays behind us and the harshest part of winter still ahead, many of us find ourselves craving hearty comfort food to get us through the cold months. And is there really any better comfort food than cheesecake? It is a rich, sweet, and delicious dessert that never fails to satisfy. While the Cheesecake Factory certainly has plenty of its namesake dessert, it also has no shortage of other comfort foods, like the creamy Fettuccini Alfredo or the hearty Stuffed Cheddar Burger, making it the perfect restaurant to satisfy all of your winter cravings. 
To make it even better, this week, they are offering some special cheesecake deals to help customers get through the winter grind. David Overton, the founder and CEO of The Cheesecake Factory, explained, "We hope our cheesecake helps our guests start off the new year on a sweet note. We know our legendary desserts are beloved by many and are happy to provide an extra slice of happiness to our guests," via BusinessWire.
The Cheesecake Factory is offering free cheesecake slices to any order of $30 or more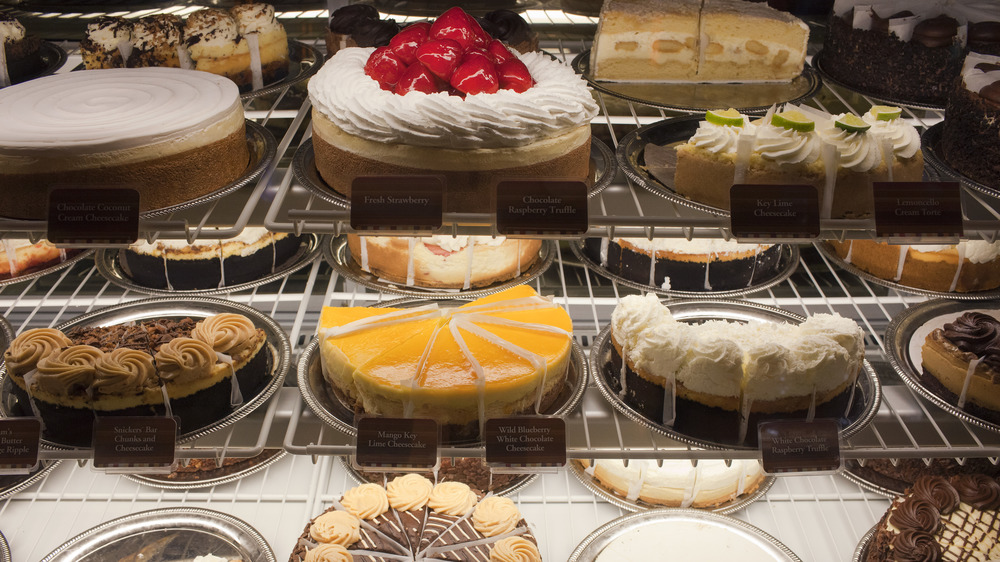 Peter Dench/Getty Images
According to Delish, the chain will be giving two free slices of cheesecake away to customers who order $30 or more worth of food online for takeout or delivery. Once you've hit the $30 minimum, you can select any two slices from the 30-plus decadent cheesecake flavors they have on their menu, like their famous Dulce De Leche Caramel Cheesecake or their rich Cinnabon Cinnamon Swirl Cheesecake, per the Cheesecake Factory. Just add the promo code "TWOSLICES" to your online order at the checkout, and two delicious slices are yours for free. This deal for two complimentary slices is good for Monday, January 11th only, so get out your phones and start ordering now.
However, even if you happen to miss that limited time offer, the Cheesecake Factory still has something sweet for you. From Tuesday, January 12, through Sunday, January 17, they will be giving away one free slice of cheesecake per every order over $30. Simply use the promo code "GETASLICE" when checking out to receive your free slice.