What Bobby Flay Revealed About His Daughter In A Recent Interview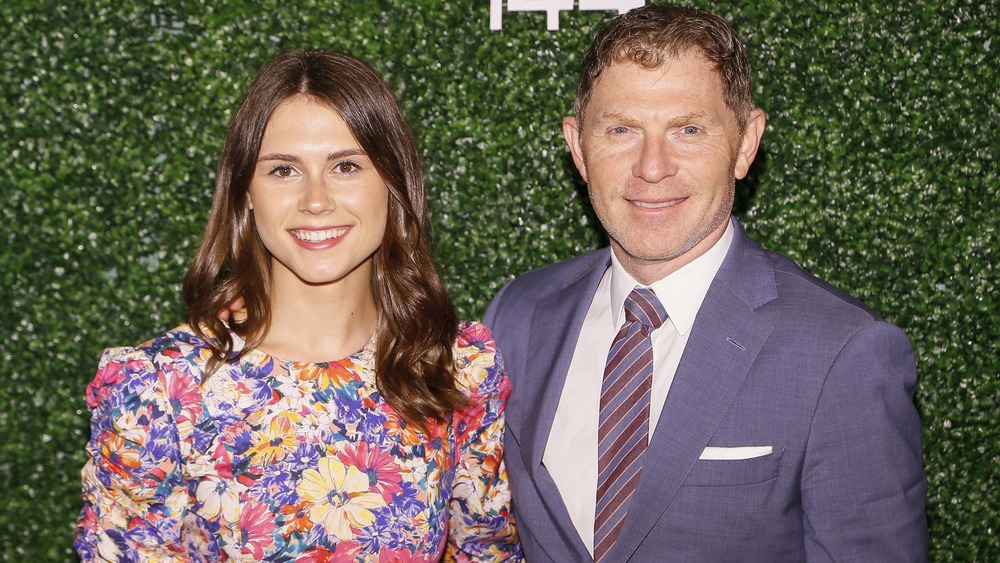 Paul Morigi/Getty Images
Bobby Flay's daughter, Sophie, goes for apple cider donuts in the fall and rose-decorated donuts on Valentine's day, according to her Instagram account. She's a fan of a good burger, and won't say no to ice cream. She's not a chef like her father – according to her Linkedin profile, she's a community journalist at KABC in Los Angeles. But that doesn't mean that Sophie Flay doesn't have opinions about food. Watch her review her father, Bobby Flay's Gato pizza (posted on YouTube). "It's a 10 out of 10," she decrees. When her reviewer disagrees, Flay gets a little bit petulant. "You're just not used to fancy pizza," she scolds. Sophie, for what it's worth, also knows how to make a mean chocolate chip pancake (also on YouTube) (alongside Bobby, of course).
But the most remarkable similarity between Sophie Flay and her father, Bobby, is that the University of Southern California grad is as comfortable and charismatic in front of the camera as he is. Bobby Flay knows it. "She has this great work ethic. I'm watching her just rise to the challenges of being in her own career, and she's doing it through basically what I did, which was hard work," Flay told People in a recent interview. "So when she puts out a story, my chest is big because I'm like, 'That's amazing. This is my kid.'"
This is how Bobby Flay describes his daughter, Sophie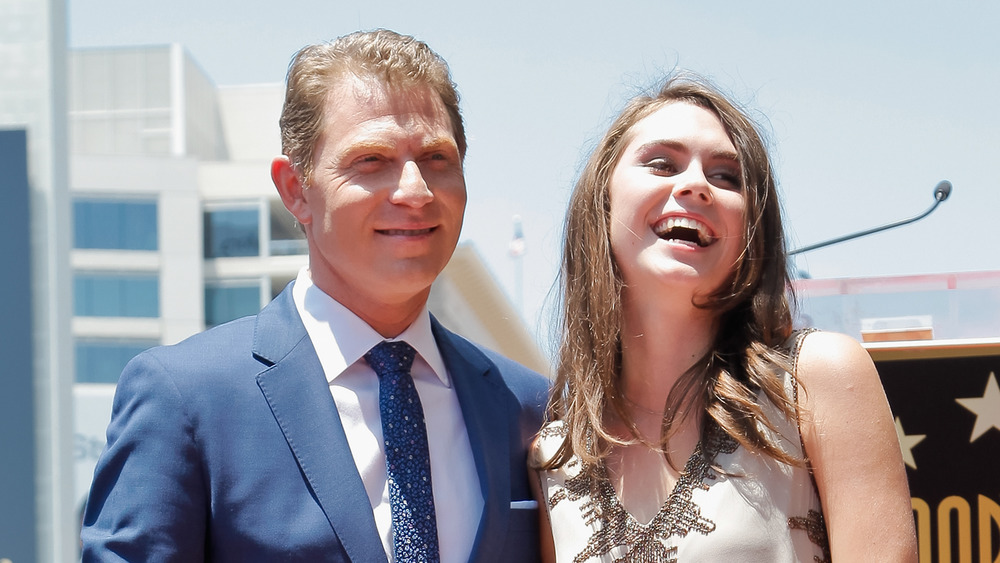 Tibrina Hobson/Getty Images
If you've perused Sophie Flay's Instagram, you may suspect this already. Now, you have her father's confirmation: Sophie Flay is a good egg. "She makes me proud just because she's such a nice person," Flay gushed to People. "You ask anybody that knows Sophie, they will go on and on about her. She's a really sweet woman and she's incredibly inclusive." Flay further told the magazine that his daughter had "some coolness to her, she's very savvy." (Anybody who puts up a Christmas tree in October, as seen on Instagram, has our vote for cool kid on the block). "She never wants anybody to feel left out and she thinks about that kind of stuff all the time," Flay concluded.
Of course, we didn't need an interview to know how Bobby Flay feels about his only child. We've known how much he loves her since we started making Bobby Flay's five-star "Sophie's Chopped Salad," with the recipe posted on Food Network. For those of you who haven't experienced it yet, the salad Flay named after his daughter is a spectacular mix of lettuce, chickpeas, red beans, cucumbers, tomatoes, fried blue corn tortillas, Monterey jack and cheddar cheese, balsamic vinegar, and dijon mustard. In other words, divine.