Read This Before Making Your First Walmart Grocery Delivery Order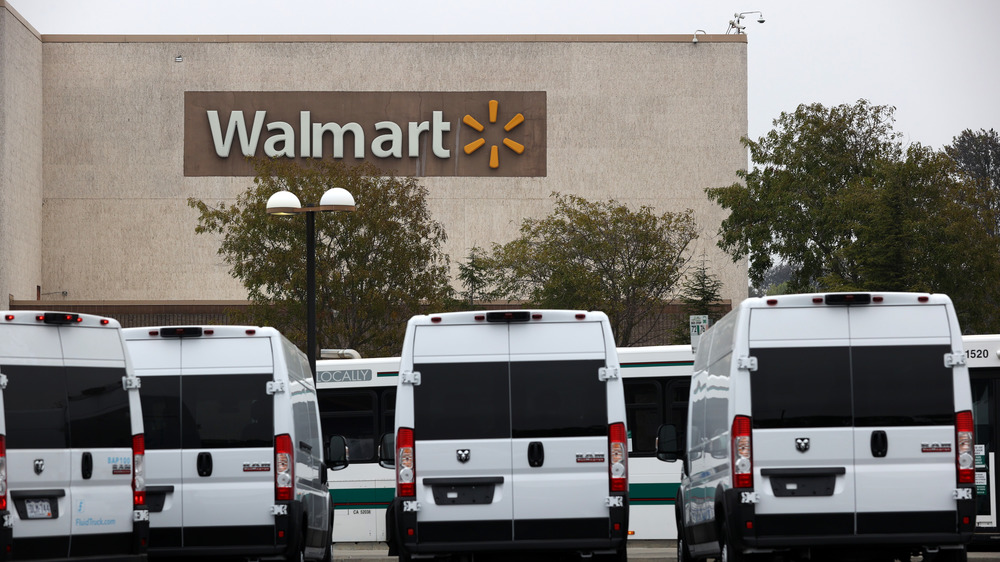 Justin Sullivan/Getty Images
It can be sheer torture having something you really want to do, like try out a new TikTok food trend, watch every episode of Bridgerton on Netflix, or learn how to make your favorite cocktail, and realize there's just not enough hours in the day. If you find yourself in a task-saturated state of existence, there is some good news. Walmart's grocery delivery service might be able to help put some time back in your schedule for life's important indulgences.
According to Walmart, shoppers can save an average of two and a half hours a week by using their delivery service. By signing up for a Walmart Plus account, customers can have access to free next-day and two-day shipping on items from Walmart.com, excluding oversized, freight, and Marketplace items. With a $35 minimum, Walmart plus members can also receive free delivery from their local store, but some restrictions apply.
Members also receive discounts on fuel at Walmart, Murphy stations, and Sam's Club fuel centers. There's even a 15-day free trial available perfect for commitment phobes. A Walmart Plus account will cost you $12.95 a month or $98 a year. Without it, you can use the pay per delivery, or better yet try one of the promo codes from Hip2Save: the code "DELIVERY" is good for free home delivery on $50 or more for up to $9.95 in value, and the code "FRUITCAR" is good for three free home deliveries on $50 or more for up to $9.95 value.
Walmart grocery pickup tips and more promo codes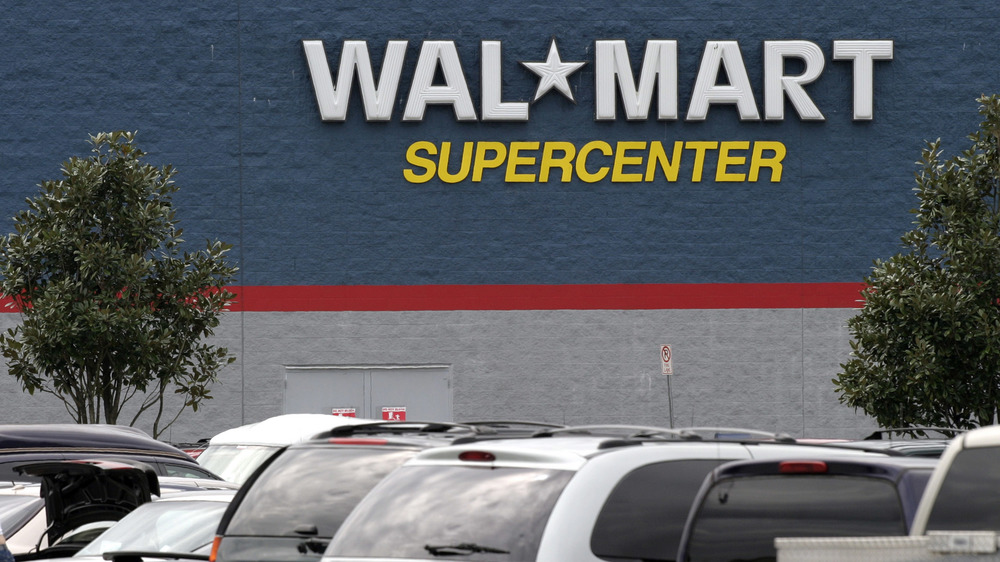 Construction Photography/avalon/Getty Images
If you're not a Walmart Plus member, but still want to cut down your time spent running errands Walmart grocery pickup is an excellent, free option. Customers can order their groceries, kitchen appliances, action figures, and camping tents (it is Walmart, after all) online from the "Pickup & Delivery" section of the website and then schedule a time to pick them up curbside at participating locations. Walmart associates will gather all your groceries from the shelves and deliver them straight to your trunk! Talk about VIP treatment.
According to Leah Ingram, the Walmart site releases pickup times a day ahead of time. Also, for the service to be free there may be a minimum grocery order that varies by location. After you submit your order, using the app is key. It will send you notifications when your order is ready, and you can check-in when you are on your way so Walmart associates will know just when to head outside with your bags.
Since you're saving time, why not save money while you're at it? Hip2Save has three more promo codes for grocery shopping. The codes don't stack, but they will help you hold onto a ten-spot a little bit longer. They expire at the end of the month, so be sure to put in your orders soon. The following codes will take $10 off an order of $50 for new customers: "WOWFRESH," "VISITORS," and "SAVETIME."