What You Didn't Know About The Cheetos Museum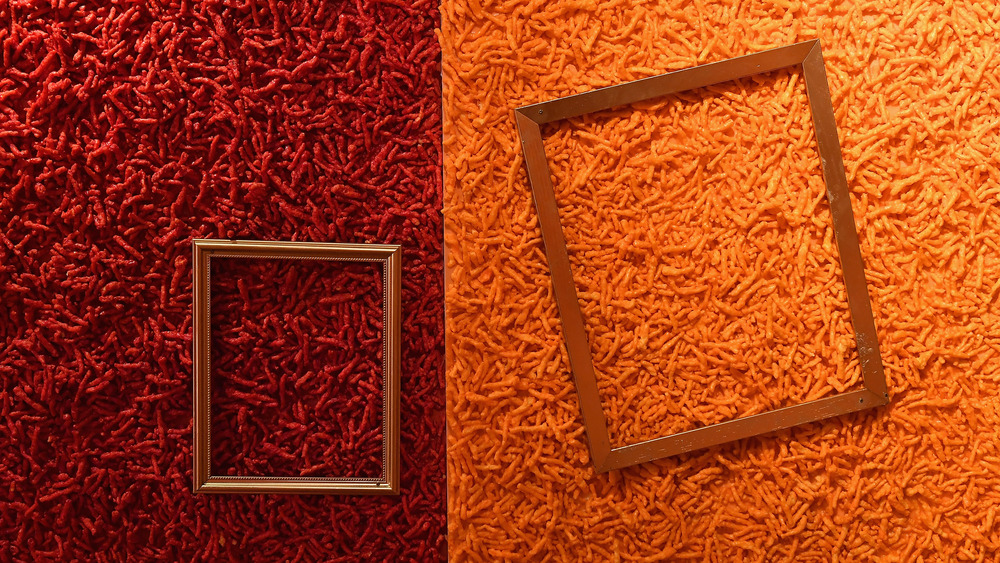 Dia Dipasupil/Getty Images
Cheetos, Frito-Lay's signature cheesy snack with a trademark coating of cheddary dust, were invented in 1948. After over half a decade of being the best-selling cheese puff brand in America, per the New York Times, the snack has more than earned some recognition. Cheetos finally got their due in the summer of 2017, when an exhibit dedicated solely to the cheesy, crunchy treat popped up at the Ripley's Believe It or Not! location in Times Square, right in the heart of New York City.
There could be no mistaking where you were as soon as you walked inside. The walls were completely covered from top to bottom with Cheetos. According to Food & Wine, the exhibit featured two halls for guests to walk down. On one side was the Infinity Hall of Cheetos, a reflective room with glass displays of particularly unique specimens, including Cheetos shaped like a mullet and a pineapple, per Mandatory.
The exhibit included a contest to determine the most unique Cheetos shape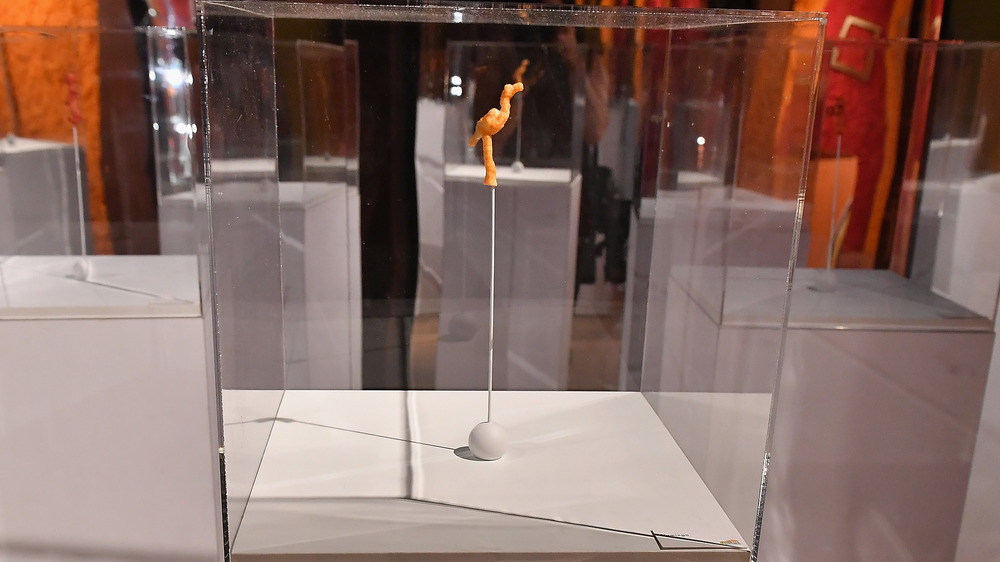 Dia Dipasupil/Getty Images
The second room was completely lined with Cheetos of all varieties — exactly 128,900 of them. "Really, any Cheetos shape in any bag can be a masterpiece. That's the point of this room," Kimberly Scott, one of Cheetos' communication directors, told Food & Wine.
She went on to explain, "The truth is, the whole program was inspired by the fact that people would send us pictures of shapes, or put them online, or even try to sell them. We started to think, 'Hey, that's really fun,' so we created this program last year. And we just knew it was a huge hit. We had over 100,000 shapes submitted!"
From May 29 through August 6 of 2017, the company invited fans to submit their own unique shapes of either Flamin' Hot or Cheesy Cheetos, along with a story explaining what set their particular shape apart from the rest. The winning entry, a Cheeto shaped like a unicorn, took home a grand prize of $50,000 cash, per PR Newswire.
Unfortunately, the exhibit was only temporary. The Cheetos museum only stayed open through the end of the summer of 2017, which leaves one question: What happened to all those leftover Cheetos?