The Secret Ingredient In The Pioneer Woman's Bread Pudding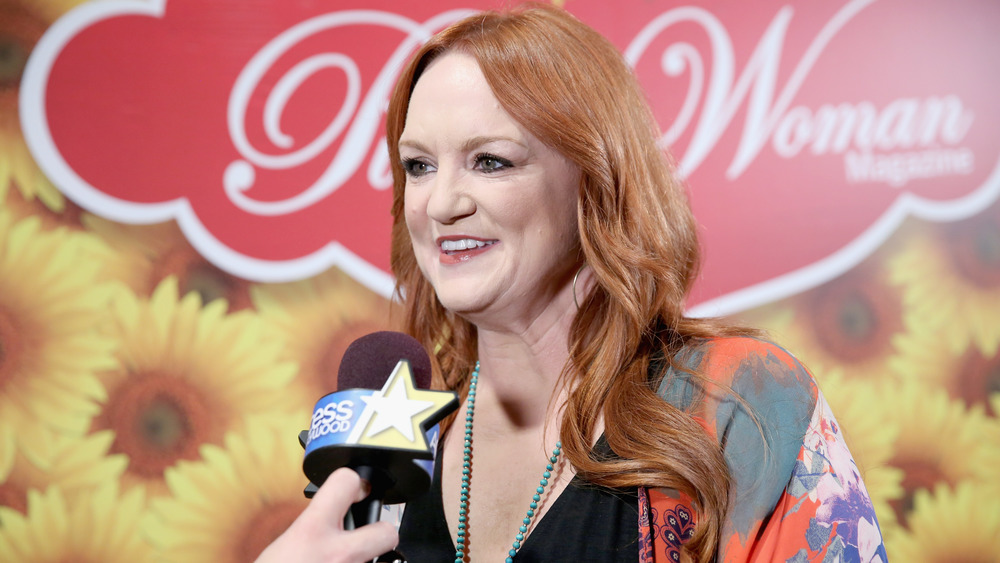 Monica Schipper/Getty Images
You know how sometimes recipes are just okay, and then you add whiskey and everything gets a whole lot better? Well okay, maybe not all recipes. But in the case of Ree Drummond, aka The Pioneer Woman, and her ace bread pudding recipe, a bit of whiskey actually is the ingredient that takes the dish from good to great. In a recipe she credits to Tom Perini — the "cowboy chef" and owner of Perini Ranch Steakhouse — Drummond gives a bottle of Jack Daniels a noble cause, using it in a cream sauce that gets poured over the final product. (Important note: not the whole bottle.)
It's not unusual to add a little something atop a finished bread pudding before serving it. BBC Good Food recommends custard or ice cream, and a caramel sauce couldn't hurt, either. Bread pudding is always in danger of being a little on the dry side because, well, it's made of bread. And unless you're a dry toast kind of person (and if you are, we've got some concerns), you can see why a good bread pudding can only get better with a little something on top.
Kick up your bread pudding recipe a notch with whiskey and sourdough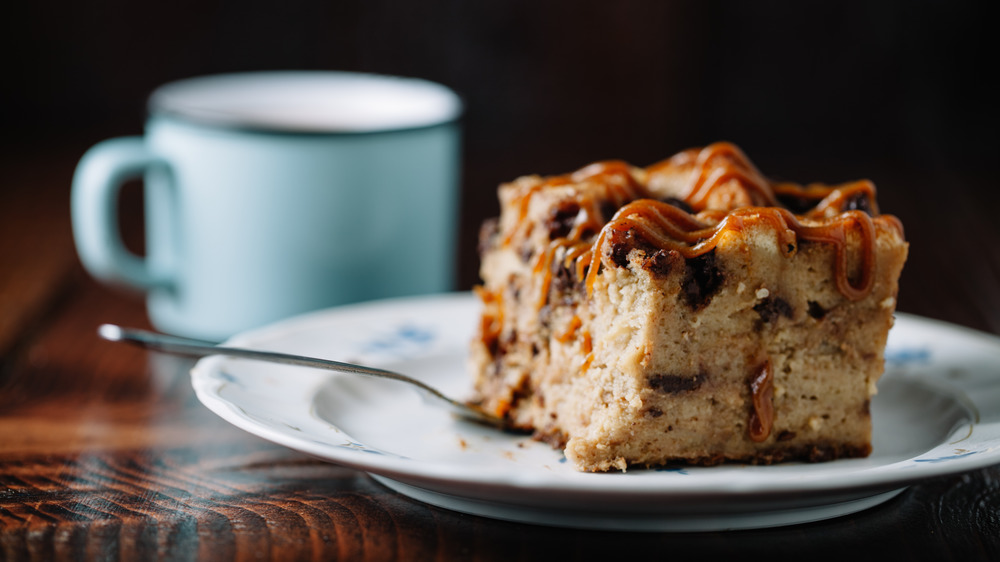 Shutterstock
Drummond refuses to let her bread stand naked on the table. She keeps her pudding recipe simple: eggs, butter, vanilla, and sugar get added to the mix, with a couple of cups of milk to soak the bread. If you've got pecans, sprinkle them across the top for extra crunch. Then, while the bread is baking, Drummond melts butter and sugar together with heavy cream, and spikes it with Jack Daniels. The result is a whiskey sauce that will add both moisture and cheer to your bread pudding.
There is one other thing that Drummond claims makes her bread pudding stand out among soggier, squishier versions. The sourdough bread she uses as a base "gives the dish structure and integrity," says Drummond. "And once it's finished baking, there's a wonderfully crispy crust around the edges and on the top, which is a great balance for the softness of the soaked bread." Now you know what to do with all that leftover sourdough you've been baking over lockdown!