Here's How Costco Attracted Its First Members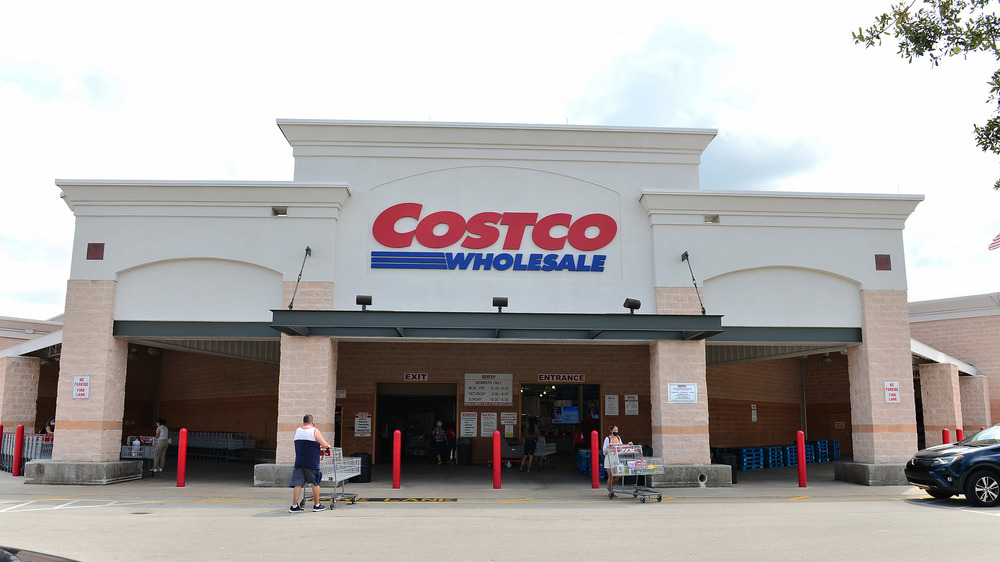 Johnny Louis/Getty Images
These days, Costco is a popular one-stop shopping destination, where families can snatch up household essentials in bulk for significantly less than other retailers. However, that wasn't always the case. When the first Costco warehouse opened its doors in Seattle, Washington in 1983, per Seattle PI, it was the first time the average consumer had ever experienced the discount warehouse shopping model.
While the concept of warehouse shopping wasn't exactly new, it had previously been limited to serving small businesses. Costco founder Jim Sinegal was the first to realize that expanding into the retail market had the potential to be very lucrative. The first Costco location lacked many of the services we've come to associate with the superstore today, such as a bakery, a meat department, or a food court.
What it did have was around 4,000 items ranging from food and clothing to electronics and office supplies for around eight to nine percent over wholesale, according to History Link. The annual membership fee ran for between $25 and $35 per member. What shopper wouldn't love a deal like that?
Costco spread the word by purchasing a full-page newspaper advertisement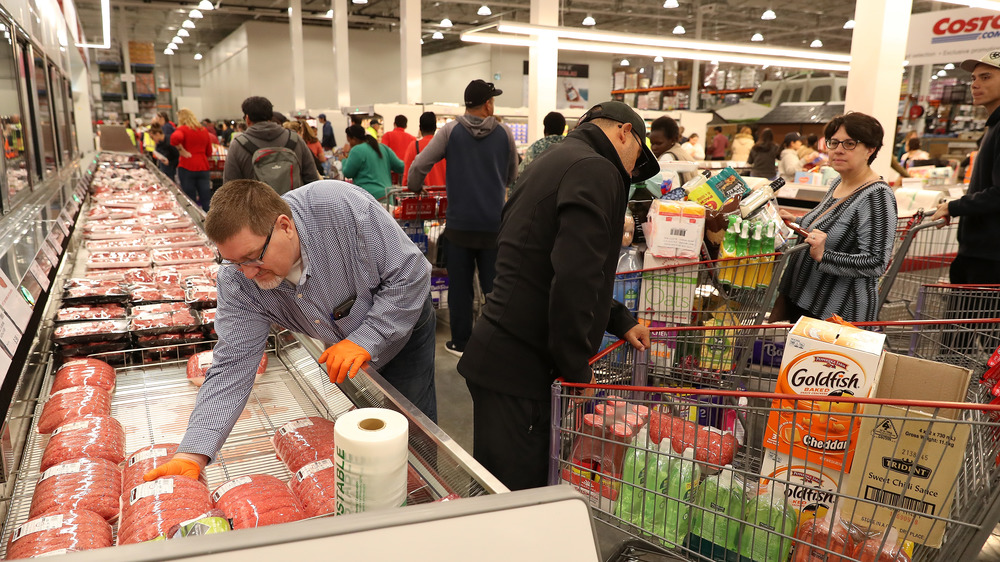 Paul Kane/Getty Images
However, in keeping with its bare-bones aesthetic, the company had never hired a PR department. While this enabled it to keep the costs low and, in turn, spread savings to customers, it did present one problem: Costco still had to let customers know it was open.
To get the word out, they took out a full-page advertisement in the Seattle Post-Intelligencer. The ad answered basic questions, such as "What is Costco Wholesale Club" and "Why are Costco Wholesale Club Prices so low?" The ad explained "we pay warehouse rents. We have cement floors and open ceilings" and "our advertising, except for Grand Opening announcements, is very limited and is only sent by direct mail to our members" (via Seattle PI).
Like Costco itself, it wasn't fancy, but it worked. Enough customers flocked to the Seattle warehouse in the first few months to warrant the opening of two other locations before the year was up. The additional warehouses operated in Spokane and Portland, Oregon, per Seattle Business Magazine.