Taco Bell Just Announced Its Intentions For The Chicken Sandwich Wars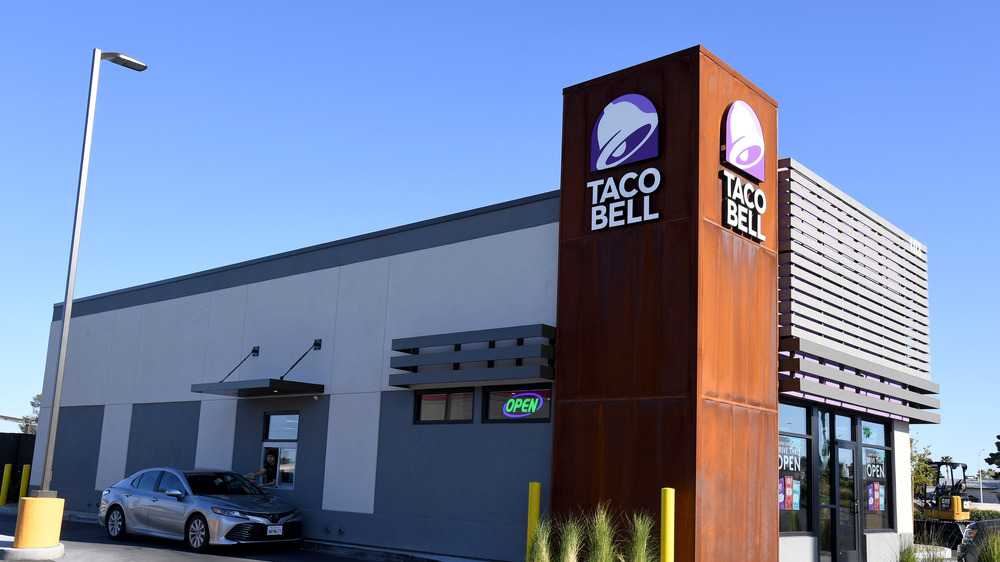 Ethan Miller/Getty Images
You may already know that the chicken sandwich wars are escalating in 2021, with McDonald's and KFC soon putting their own contenders in the ring, and with Chick-fil-A and Popeyes continuing to dominate (via Eat This, Not That!). Now there's another outside challenge, and nobody's sure exactly what to expect — Taco Bell is about to announce its own version of this fast-food staple. 
"I love watching the competitors," Taco Bell's chief food innovation officer Liz Matthews told Business Insider. "I think a lot of players out there are doing a great job, but what I will say is that we will interrupt that with what we're going to do on chicken." Matthews added that her team has been working hard to develop new menu items during the pandemic, even if they didn't always announce their creations right away. 
"Behind the scenes, the pipeline never stopped," she says. "I think what you're going to see over the next 24 months is all of that work will come to light."
So what's Taco Bell disrupting?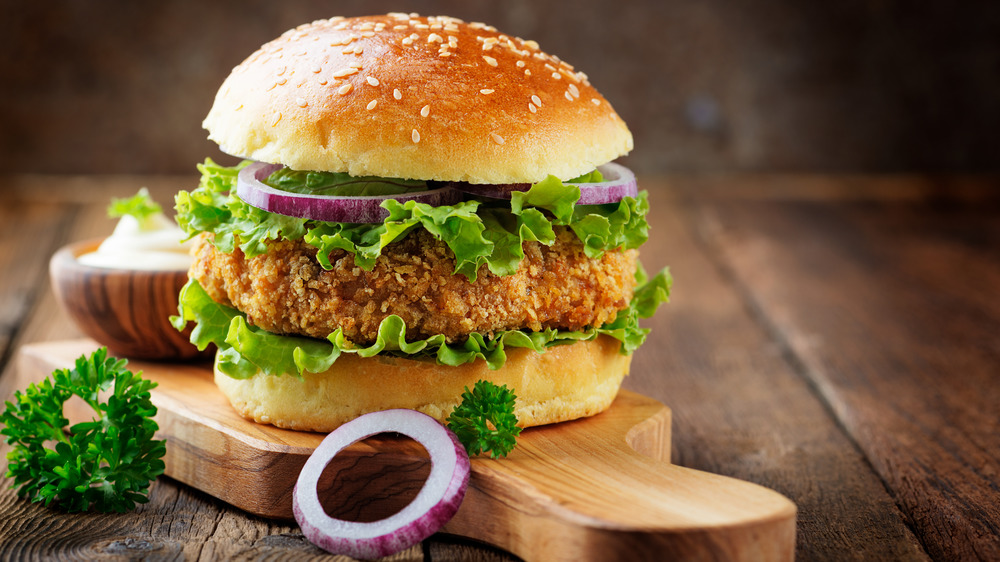 Shutterstock
Matthews says the taco chain is looking to "interrupt" what other fast-food restaurants are doing, but what exactly are the other restaurants' chicken sandwich offerings? According to Fast Food Menu Prices' Best Chicken Sandwiches category in the 2020 Fast Food Power Rankings, top offerings include Chick-fil-A's crispy, buttered sandwich that keeps the toppings to a minimum and Popeyes' spicier, heartier version. Other strong contenders include Wendy's Spicy Chicken Sandwich; Shake Shack's thick, substantial Chick'n Shack; and Raising Cane's chicken finger version.
Think we're done? No way. Burger King, Zaxby's, Culver's, Arby's, Whataburger, Checker's/Rally's, Bojangles, BurgerFi, Dairy Queen, and Jack in the Box also have made their entries in the fast-food chicken sandwich competition. Popeyes and Chick-fil-A may consistently come out on top, but with McDonald's and KFC soon debuting their own offerings, and with Taco Bell about to shake things up with its mystery menu item, the chicken sandwich wars are far from a done deal.