Trader Joe's Has A New Vegan Taco Salad Kit, And People Are Psyched
Exciting news for Trader Joe's-shopping vegans — this new salad kit is an easy, tasty, and affordable option. Trader Joe's-spotting Instagrammer Trader Joe's List, the self-described "ORIGINAL page for Trader Joe's finds," recently posted a picture of the chain's new Vegan Taco Salad Kit featuring chipotle seitan and a ranch-style dressing spiced up with jalapeño pepper (via Instagram).
"NEW [VEGAN] TACO SALAD KIT," reads the caption. "...It's about time a salad kit came out! All #traderjoes salad kits make eating so much more convenient! This taco kit includes a vegan meat (not gluten free sadly) and a vegan ranch that looks [100 emoji]." Shoppers weighed in with their own testimonials in the comments, attesting to how good the salad kit is, though warning that the bag might not actually make the five separate servings it claims to include.
The photo was taken by fellow Instagram TJ's spotter, TJ's Hypechick, who describes herself as, "Self-Proclaimed hype chick delivering the hype Trader Joe's deserves." 
How to take the Trader Joe's taco salad from good to great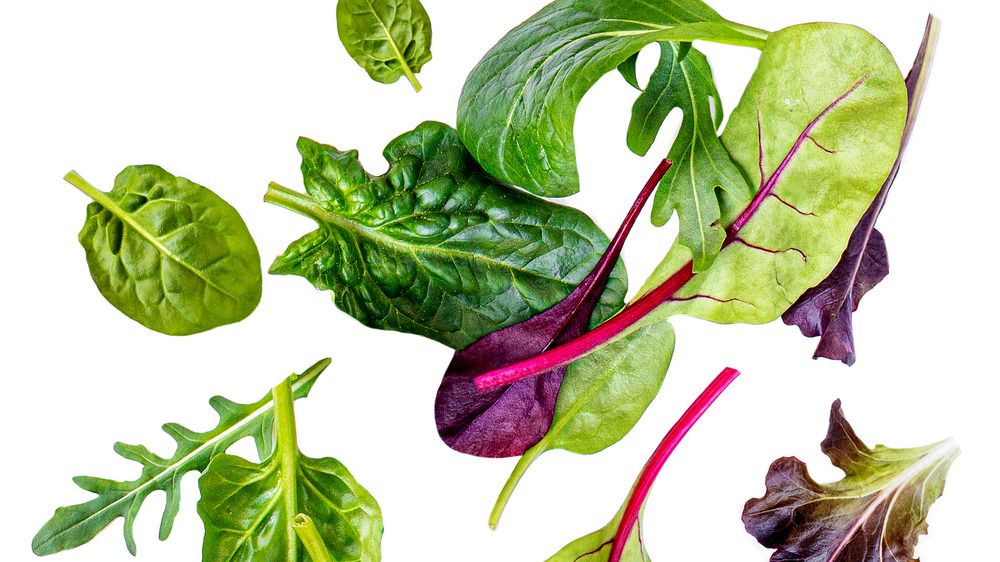 Shutterstock
Redditor u/BodegaCat9 posted the salad to subreddit r/traderjoes, saying, "Looking forward to trying TJ's Vegan Taco Salad Kit." One shopper added, "Eating this right now, super impressed!" Others offered their suggestions for how to get the most out of their taco kits. 
"Make it even better by adding some avocado!" said one. "I added black beans and avocado!" added another. One TJ's fan suggested adding soy-based chorizo to really level up the salad experience. 
The 17.5-ounce salad kit includes chipotle seitan, pico de gallo, purple tortilla chips, and the spicy jalapeño ranch-style dressing, according to the package. BodegaCat9 added the nutrition facts — in a one cup (100 grams) serving with the dressing on, there are 120 calories, seven grams of fat (including .5 grams of saturated fat), 240 milligrams of sodium, nine grams of carbs (including two grams of fiber and two grams of sugar), and eight grams of protein. This taco salad kit contains no trans fat or cholesterol.