Costco Is Bringing Back Its Fan-Favorite Twisted Churros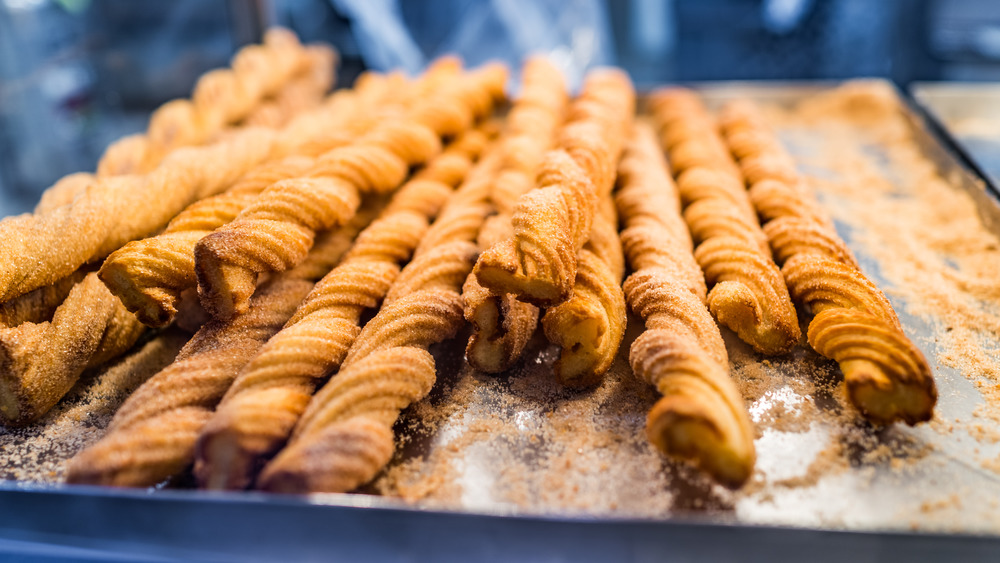 Shutterstock
Every Costco fan knows that the food court is almost as key to the wholesaler shopping experience as the merchandise is. Now, one of the food court favorites is returning to menus — Costco's Twisted Churros are back to brighten up your shopping trip. 
You may remember this past summer when the wholesaler reopened the food court after a months-long pandemic hiatus (via My Recipes). Mashed wrote about how Costco would be upgrading the beloved Twisted Churros with bigger dough and coating them in butter and cinnamon for a more substantial, satisfying churro experience. Now, after a devastating (or at least slightly disappointing) period of Twisted Churro-less-ness, the wholesaler is bringing them back for $1.49 each, and shoppers couldn't be more excited. 
"Costco's churros are coming back!" posted Costco-spotting Instagrammer Costco Buys, showing a photo of the "Coming Soon" sign posted in a Huntington Beach Costco. "I have a churro-sized hole in my heart that will definitely be filled once these officially come back!" The post quickly garnered thousands of likes, with fellow shoppers taking to the comments to discuss how excited they are for the churros' return.
Costco's returning fan favorite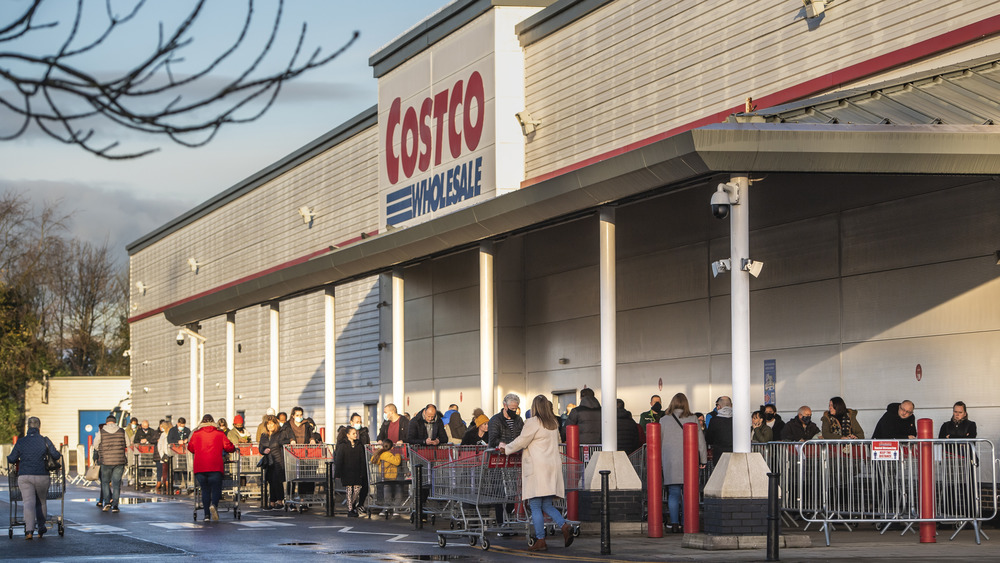 Anthony Devlin/Getty Images
Fans have been anticipating the return of the churros for a while now. Food news site Eat This, Not That! named these churros one of their top five most missed Costco food court items during the time the eatery was closed. The magazine Redbook ranked the Twisted Churros the number one best Costco food court menu item, saying, "This delicious cinnamon-and-sugar treat will make you think you're at the county fair rather than Costco." A Change.org petition with hundreds of signatures demanded the churros be brought back, saying, "Don't get me wrong, the ice cream, pizza, hot dogs, etc. are not bad, but they are weak in comparison to the godly nectar of Costco churros." 
So check the food court of your local wholesaler regularly, because it looks like these cult classics are going to be back on the menu any day now, bigger, better, and buttery-er than ever.