This Book Is Required Reading For Every Chick-Fil-A Manager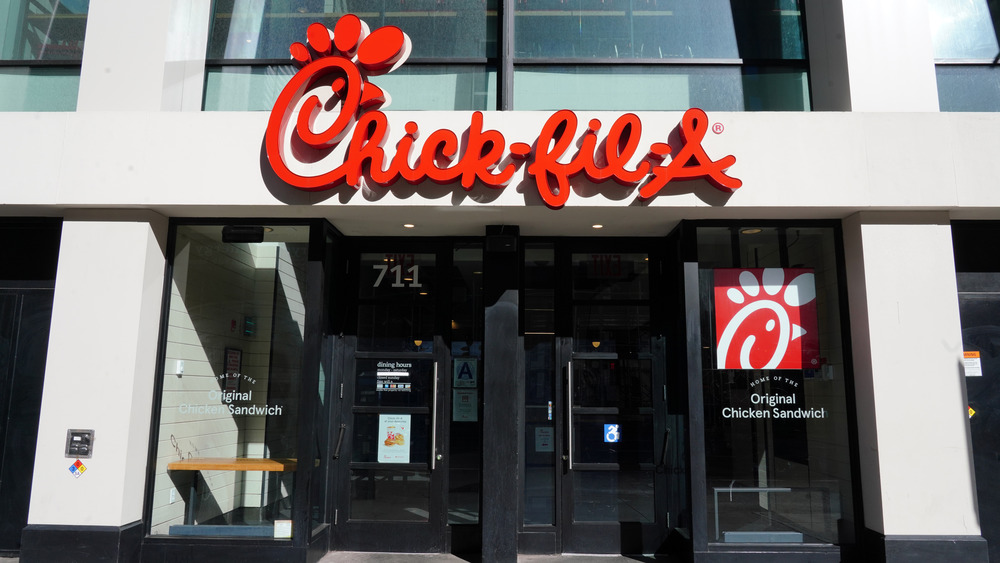 Cindy Ord/Getty Images
S. Truett Cathy opened the first official location of Chick-fil-A in 1967 in Atlanta (via Chick-fil-A). Today, the fast food chain famous for its chicken sandwiches, waffle fries, and stellar customer service is the number one quick-service chicken restaurant in the country, based on annual system-wide sales, according to the company. Chick-fil-A didn't get here by chance. There are big and small things that make Chick-fil-A stand out from the competition. Whether it's the speedy service, friendly greetings, or the fast drive-thru, customers notice the difference.
According to Maisie Bolton, a former Chick-fil-A assistant manager, every manager is given a copy of Ken Blanchard's book, The New One Minute Manager, with the hope that the manager will follow the tips provided within (via Lemonade Stand). As you might expect, the tips included in the book involve being able to successfully manage everyday staff situations in under a minute. The methods appear to be working at Chick-fil-A, so let's take a closer look at some of the advice that Blanchard provides in the book.
How Chick-fil-A manages its team members in one minute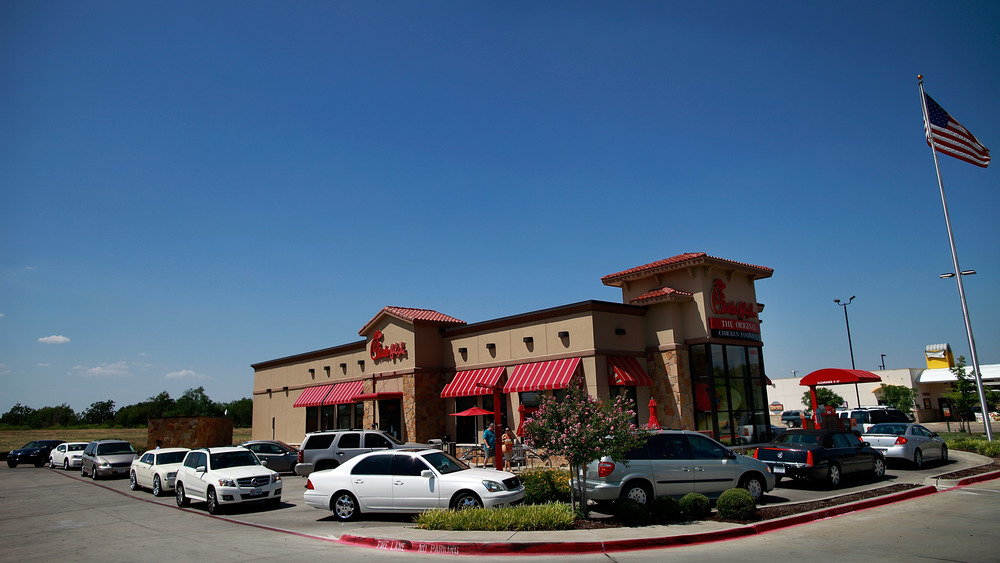 Tom Pennington/Getty Images
According to Bolton, who shared her story on Chick-fil-A's Lemonade Stand blog, management tips included inside The New One Minute Manager consist of sitting with a team member for a one-minute goal-setting session, taking a moment to praise an employee for something specific, and taking an employee to the side momentarily when they've mishandled a situation. Then, a manager shows them the right way to do something for the future (and follows up with praise later when they do it right).
Borrowing tips, ideas, and business methods is nothing new for Chick-fil-A. Cathy is said to have purportedly picked up how to talk to customers from a visit to the Ritz Carlton, according to Southern Living. Whatever they're doing over there, it's working. An average Chick-fil-A franchisee can expect to earn around $200,000 per year. And that management book we discussed? It apparently inspired Cathy to write several books of his own, including one that he co-wrote with Blanchard called The Generosity Factor.