The Shocking Reason Food Network Is Pulling Season 20 Of Worst Cooks In America
Those who watch competitive television shows like the Worst Cooks in America, know the rapport that you develop with a competitor you want to see win (even from your living room where they can't hear you talking to them). We start to feel like we know the people we watch week after week. In season 20, the winner, Ariel Robinson, worked her way through each round and eventually won $25,000 (via Insider). But unfortunately, the latest season of the show has been removed from all viewing platforms including Discovery+, Hulu, and YouTube, according to People.
The show was originally filmed in February of last year and aired later in 2020, per Insider. But after Robinson and her husband, Jerry, were charged with murdering a three-year-old, the season was removed. The couple was arrested in Greenville, S.C., last week. It was shortly after their arrests that the season was taken down from streaming platforms. However, seasons 19 and season 21 are still available.
This is what authorities know so far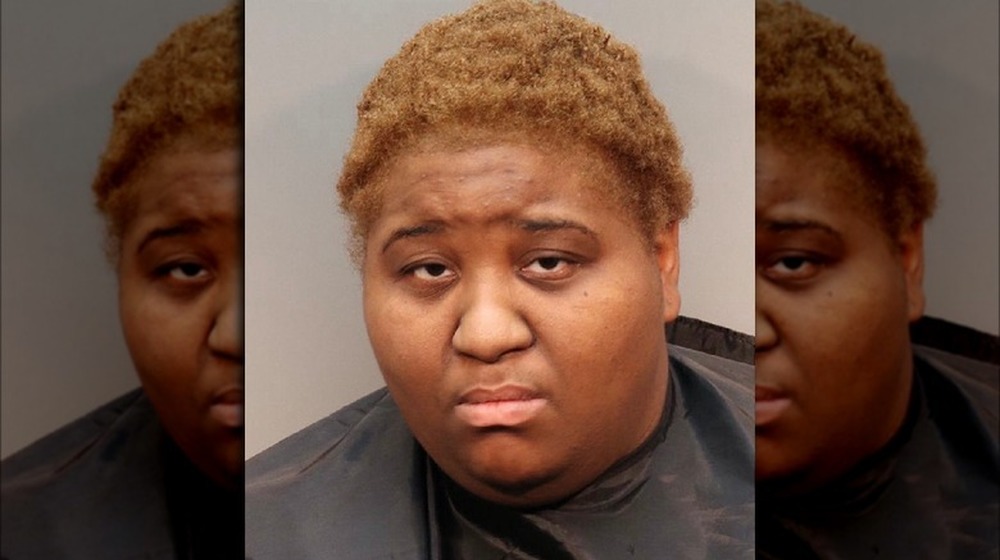 Simpsonville Police Department
On Jan. 19, Ariel, age 29, and Jerry, age 34, were charged with "homicide by child abuse" (via Insider). Sources are conflicted as to whether the three-year-old girl was the couple's adopted daughter or a foster child living in their care. She was said to have had "multiple blunt force injuries," according to People, who spoke to the senior deputy coroner, Kent Dill. The little girl, Victoria Rose, was "unresponsive" when she was found at roughly 2:25 p.m. at the Robinson home in Simpsonville, S.C., on Jan. 14. She was transported to Greenville Memorial Hospital where she died. 
According to FitsNews, Robinson is a former middle school teacher. Her license has been suspended, most likely until her trial takes place. The couple is also being reevaluated by the South Carolina Department of Social Services to ensure any other children who might still be in the home are cared for, according to Insider. While viewers hate to see an entire season of Worst Cooks in America taken down, they should hope that a fair and just trial for both the accused and Victoria Rose takes place soon enough.