Fans Of Aldi's Pretzel Thins Think This Flavor Is Best
The German supermarket chain, Aldi has become a force to reckon with in the U.S. thanks to its plethora of unique offerings and unbeatable prices. Most Aldi fans also know it as a haven for snacks. According to Insider, among Aldi's most coveted treats are Simply Nature White Cheddar Puffs, Cheddar-Flavored Cauliflower Crackers, Benton's Toasted Coconut Cookie Thins, Happy Farms Light String Cheese, and the Spinach-Parmesan Tzatziki with Greek yogurt.
The brand, of course, has an iconic selection of pretzel thins that are fairly popular with Aldi's customers these days. Two of the most interesting flavors? Clancy's Garlic Parmesan and Bacon Habanero Pretzel Slims, both iconic choices that can be perfect snacks when you're in the mood to munch on something that's not too heavy or oily. Wondering which flavor is standing out at the moment? Instagrammer @aldifavoritefinds recently spotted bags of Clancy's pretzel thins at their local Aldi and asked their followers which they preferred. Here's what you need to know about these very craveable pretzel thins from Aldi.
The Bacon Habanero Pretzel Slims are the most popular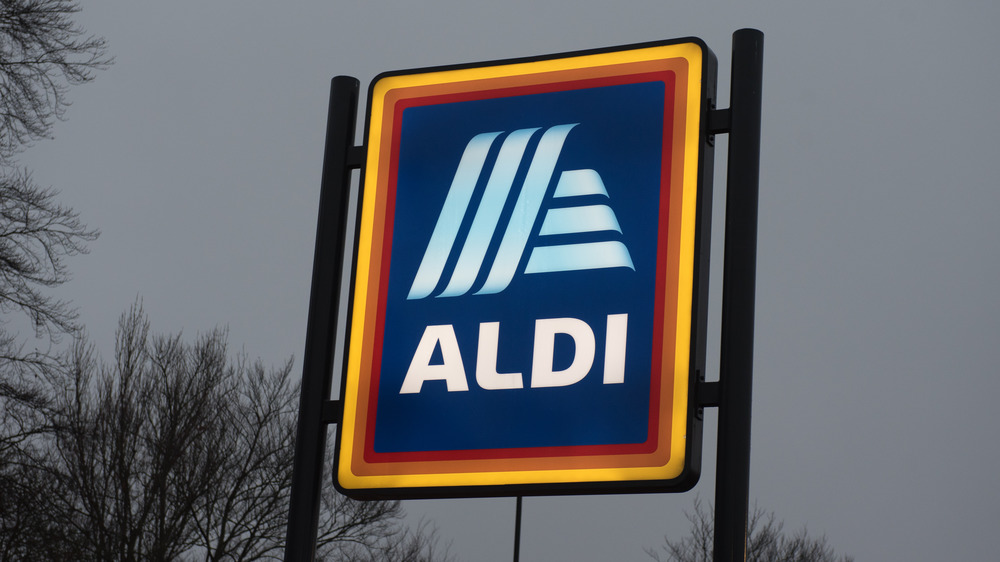 John Keeble/Getty Images
The Bacon Habanero Pretzel Slims are getting a lot of love from customers, if commenters on Instagram are to be believed. Many have wholeheartedly vouched for these chips and think that they even beat a classic option such as Garlic Parmesan. 
An Instagram user said that the bacon slims are rather habit-forming, while another commenter, @lindsay_cutting, said that they work especially well with a hummus dip. Another Instagrammer added that while they were intrigued by the Garlic Parmesan version, they were curious to give both varieties a shot. Most users vouched for the bacon version, though. User @pamfoygilmore proclaimed: "Only 3 bags came home, 1 is already gone. No regrets!" 
Seeing as habanero once held the title of the world's hottest chili pepper, just how much heat does this snack pack in (via Pepper Scale)? YouTube food reviewer Big Daddy's World explained, in a side-by-side comparison of the Garlic Parmesan and Bacon Habanero pretzel thins, that the "habanero is good and it's got some zip." One Reddit user posted a picture of the pretzels and wrote, "These are pretty tasty with a decent kick." 
If you're a fan of bacon and spice, you're likely to enjoy these crisps that are baked and are advertised to be "naturally flavored." And they're affordable too! Expect to pay $1.99 for an 8-ounce pack (via Aldi).