Trader Joe's Has The Perfect Way To Celebrate Valentine's Day With Your Dog
With Valentine's Day just around the corner, the time has come to begin planning on how to spend the day with that special someone. Even if you don't have a romantic partner, you don't have to feel left out from the celebrations. According to Cosmopolitan, you can celebrate Galentine's Day on February 13th with your gal pals and show them how much you appreciate their friendship. If you really want to spread the love to the next level, Trader Joe's has introduced a new product to bring your canine friends into the mix during this day made for love.
Instagram user @traderjoesobsessed recently discovered a brand new product perfect for pet owners on Valentine's Day — heart-shaped mint flavor dog treats made with beet powder. The post included a picture of the product and the caption "Valentine's Treats for your furry best friend ($2.99) Added benefit minty breath. These heart shaped treats are grain free and colored with beet powder [...] Pets are just amazing and deserve the best."
People can't stop talking about this new pet treat!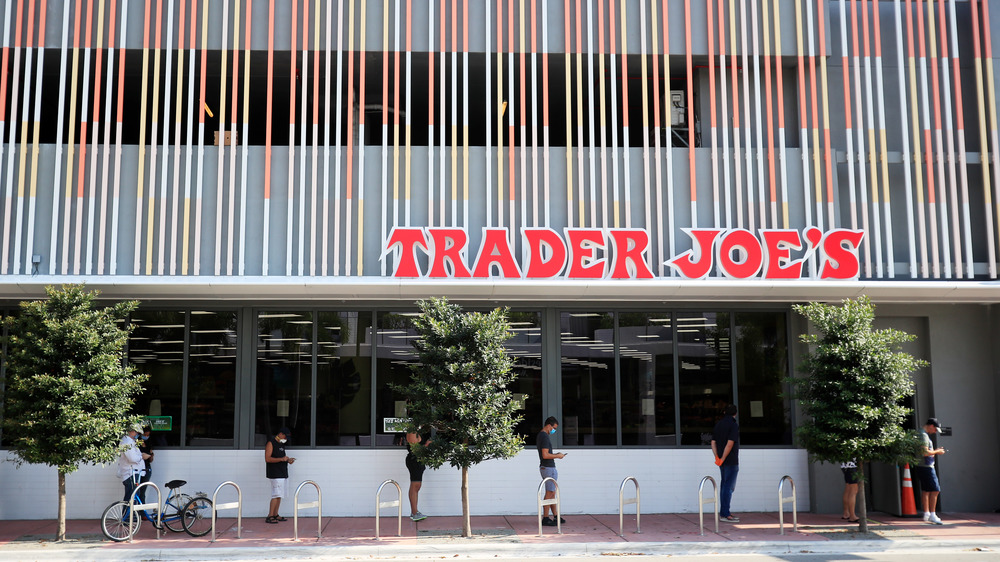 Cliff Hawkins/Getty Images
If the low price of $2.99 can't get you excited to grab a box of these treats for your furry friend, the replies might make you change your mind. A ton of positive comments have flooded the post, ranging from "So cute!! Love the treats at TJs," to "for the good boy!" With any luck, these new pet snacks can enter the canon of the best treats to grab for your dog from Trader Joe's, like the freeze-dried beef liver begging treats or salmon and sweet potato dog treats (via The Kitchn).
If you feel like showing your pet some love this Valentine's Day, make sure to celebrate right with some of these new dog snacks. With any luck, your furry companion will love the treats, end up with extra-minty breath, and keep begging for even more. Give these treats a shot while you can — who knows if Trader Joe's plans to keep them around after Valentine's Day ends and when you can give your dog a snack it might love, nothing should stop you from giving these pet treats a shot today!