These Sweet K-Cup Valentines At Aldi Are Perfect For Coffee Lovers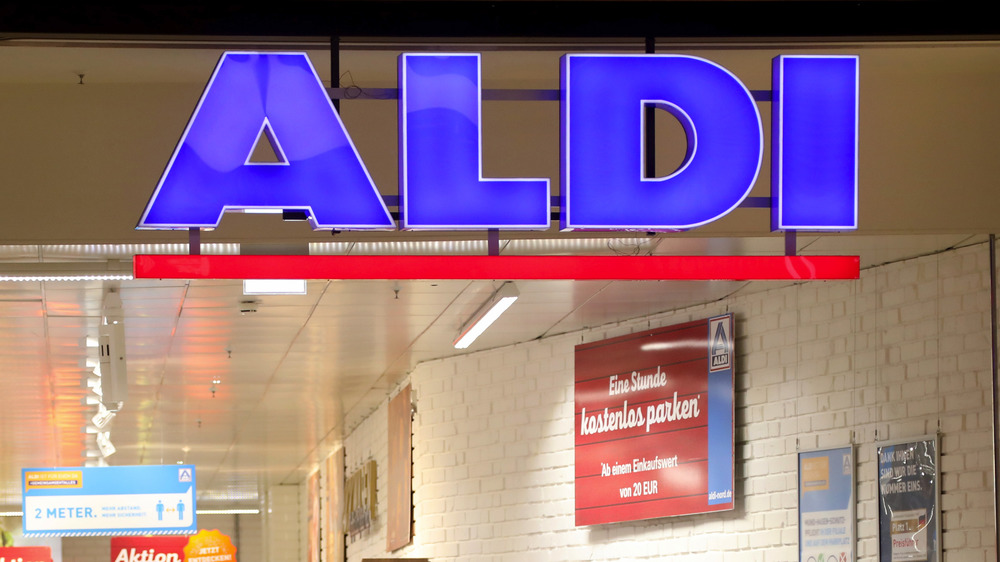 Bloomberg/Getty Images
It's already February, which means there are just two short weeks until the most romantic day of the year. But with many traditional options for romantic celebrations still on hold due to the coronavirus pandemic this year, it can be difficult to get into the Valentine's Day spirit. But don't worry, Aldi has just the thing to lift your mood and help bring some Valentine's sweetness into your home that has an added caffeinated kick. The supermarket is now selling Valentine' Day-themed variety packs of Barissimo Limited Edition Chocolates Delight K-cups, per Instagrammer @aldi.mademedoit. 
Every cup is made from 100 percent pure Arabica coffee and features a variety of delightfully rich, chocolatey flavors, from the indulgent chocolate caramel pecan cluster to the decadent white chocolate strawberry. Each K-cup brews a single cup of flavored coffee, making it a great way to sweeten your morning from now until Valentine's Day. If your significant other is not a fan of the traditional box of chocolates, this adorable, heart-shaped K-cup pack could even make the perfect alternative Valentine's gift.
Barissimo's Valentine's Day-themed K-Cups delighted Aldi shoppers
The Instagram account @aldi.mademedoit posted about the romantic find on social media, writing, "It's a brew-titul day to try one of these amazing Valentine's Day coffee flavors!! The chocolate cinnamon roll sounds amazing! Which flavor are you most excited for...?!" According to their Instagram followers, there didn't seem to be a single bad flavor in the mix.
A follower replied, "I was super excited for all of them but the funny thing is the white chocolate strawberry really blew my mind! I didn't expect it to be so AMAZING!!!! I still have a few more to try! Excited for Brownie batter this afternoon!" Another user commented, "I am trying the white chocolate strawberry first and can't wait. Sounds so so yum!"
Instagram account, @theamazingaldi, also posted about the new coffee pods writing: "Everyone's favorite holiday coffee pack is back! Y'all, zoom in on those flavors!!!" Followers were quick to respond with one writing, "So excited to try this!" Another added, "I got my fiance 2 for Valentine's day." It really is the perfect gift, and luckily, you can purchase all 12 of the sweet flavors at your local Aldi for just $6.99, per Instacart.