Employees Reveal What It's Really Like To Work At Potbelly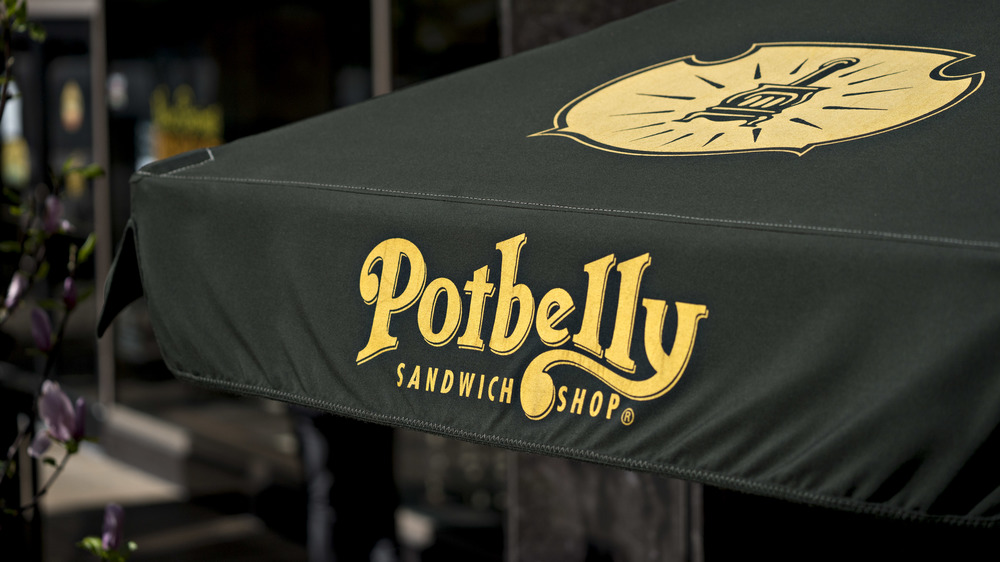 Bloomberg/Getty Images
Potbelly is a tried and tested brand that has won over many sandwich shop enthusiasts. According to Potbelly's official website, founder Peter Hastings and his wife first ran an antique store in Chicago but were motivated to go the extra mile and prepare sandwiches for their visitors in the 1970s. This strategy worked far better than they could have ever imagined, and people started flocking to the shop for sandwiches, sweet treats, and music. The brand expanded quite a bit since then and established more than 400 locations in different parts of the country (via Restaurant Business). Sadly, the COVID-19 pandemic forced the closure of 100 Potbelly outlets in 2020.
In case you're wondering what it is like to be a part of the Potbelly family, we have some answers for you. A document posted by the company lists various benefits. Employees deemed eligible will have access to three different health insurance plans plus separate dental and eye care programs and disability protections. There are counseling services for certain workers and their family members. Employees can receive discounts, and there's even a transportation program aimed at cutting up to 30 percent of workers' commuting costs. Pretty neat, huh? 
As far as pay is concerned, based on the numbers available on Glassdoor, store associates receive an hourly rate of around $9 an hour. Shift leaders can expect to be paid around $13 an hour. Here's what the employees have had to say about working there.
Potbelly employees describe pros and cons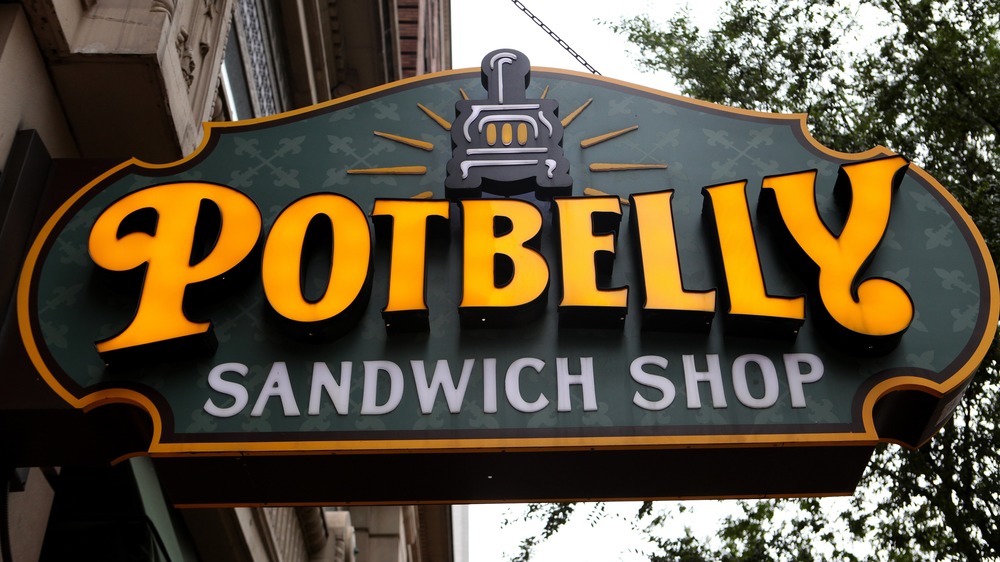 Raymond Boyd/Getty Images
Online reviews give the impression that Potbelly tries to create a fun workplace for its team members. A former employee praised the chain on Glassdoor, writing, "Potbelly is a great place to work for! The training program is in depth, personal, and ongoing throughout employment." Another described the training program as having "lots of moving parts" and added that "co-workers and employees are fun to work with."  A former employee said that they appreciated that Potbelly had a hygienic setup and gave good discounts on meals (via Glassdoor). However, some people complained about the pay and said there wasn't much room to grow.
According to others who've worked at Potbelly, the experience can be a mix of both good and bad. An employee wrote on Indeed, "[The] job itself is extremely easy, they pretty much let you pick your schedule...if you work well enough they will pretty much let you do what you please." They added that a major drawback about working at Potbelly was that there's no space to evolve in your career, which can be frustrating. Another former employee wrote that "there is room to grow but you will hit a ceiling most likely."