This Popeyes Deal Pokes Fun At The GameStop Stock Controversy
Through February 2, Popeyes is offering three free chicken tenders after you have made a minimum purchase of $5. To acquire these free tenders, as explained in the terms laid out on their website, you need to have an account on either the Popeyes app or the brand's website. Click the "#TENDIES4YALL" tile and enter one of the following promotional codes, which are also given on the tile: $GME, $AMC, $NOK, $BB. The food can be pre-ordered or delivered, but is unavailable outside the continental United States.
On YouTube, Popeyes uploaded an advertisement stating, in a paraphrase of a Percy Byshe Shelley quote, that "Tendies aren't for the elite few. They're for everyone." In a statement given to Restaurant Business, Popeyes explained its intention to "[take] the side of the people, and hopes that by supporting the online community, it will inspire others to take a stand." And, of course, raise interest in fried chicken.
The point of this marketing move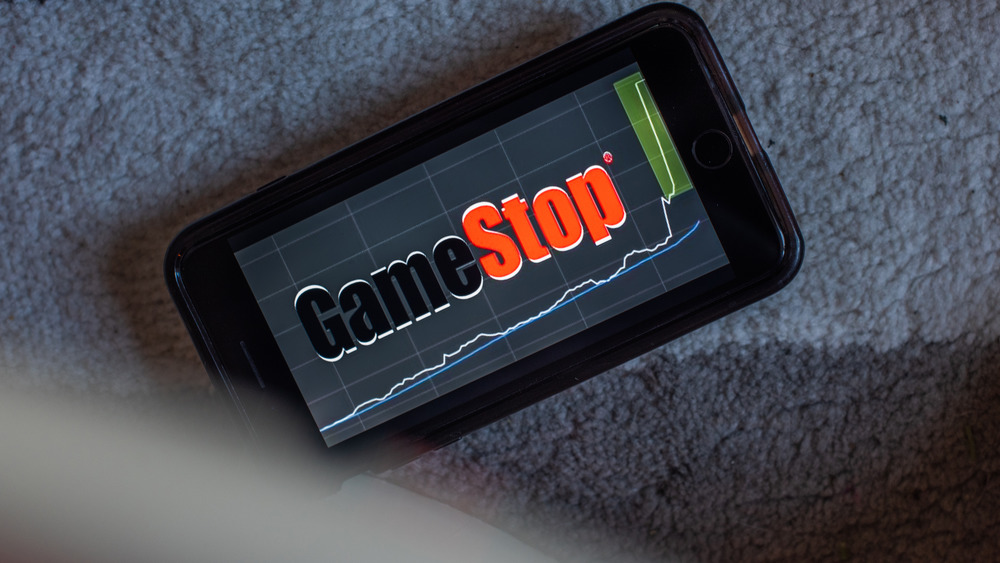 Bloomberg/Getty Images
Many people would probably have picked up the game Popeyes is playing with this promotional campaign. To explain: last week saw the inflation of the stocks of GameStop, AMC, Nokia, and Blackberry, all companies that Wall Street Investors were short selling. As Uproxx explains, however, this caused by redditors who were upset with Wall Street investors for betting on the failure of a brand dear to them. By buying into the stocks and raising the price of the shares, redditors caused the short selling investors to lose a lot of money. All that caused an uproar from the wealthy investing community that tried to shut down amateur investors who understood how stocks work.
Now we return to Popeyes. By using promo codes that share the name of the stocks, a populist hashtag, and the word tendies, which USA Today notes is a punny reference to the reddit term for profit, Popeyes unambiguously positioned itself on the side of the reddit-based investment community — at least for a day.