Costco Shoppers Are Obsessed With These Danishes
Costco's bakery department is a haven for any lover of sweets. It has no shortage of freshly baked cakes and desserts for any occasion, and now it has great news for customers who like to treat themselves to a sweet danish for breakfast or brunch. Shoppers can now mix and match any two four-packs of Costco's tasty danishes for under ten bucks.
Instagram account @costcobuys posted, "Have you guys ever tried any of the danishes from Costco? I am OBSESSED with the almond filled ones, but they're all really good! ($9.99, mix & match two)." Consumers can choose between a variety of flavors, including almond, cherry, and cream cheese, depending on their availability at each Costco location. People discussed the merits of the flavors on Instagram, with followers chiming in to declare their personal favorite danish variety. However, based on the wide array of responses, it doesn't seem like there was a bad flavor in the mix.
Follower @kasiastar1980 posted, "Ohhh those cherry ones are my favorite," and @mrsdoc2u agreed: "The cherry are dangerous!" The almond flavors also got quite a lot of love on social media. Follower @nicklepickle1972 declared, "The almond are the bomb!!!" User @kmkendlehart seconded that opinion, saying, "I am also obsessed with the almond ones! They are delicious!!"
Costco shoppers couldn't stop raving about the flavors on social media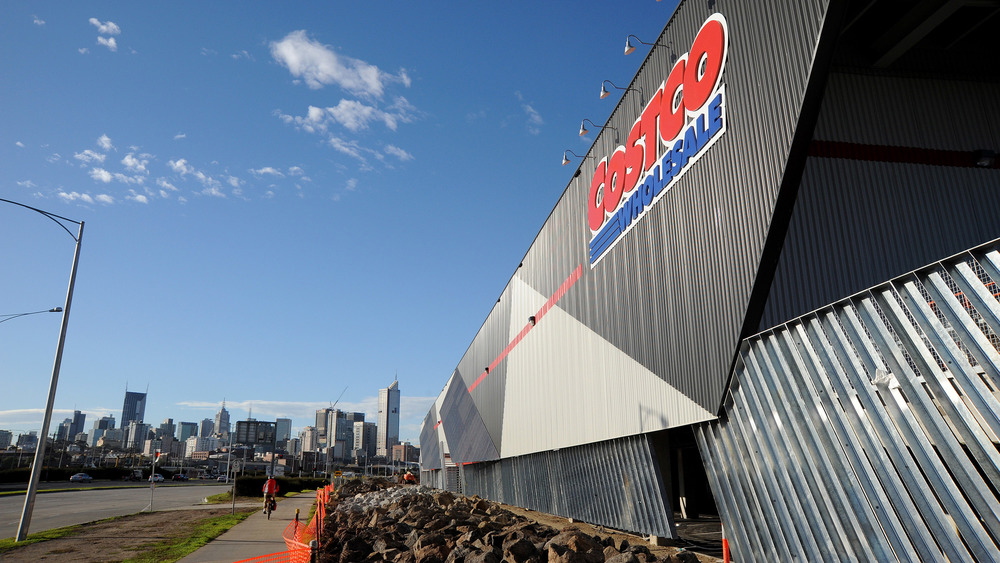 Bloomberg/Getty Images
Some Costco shoppers added their own special touches to make the danishes even tastier and filling. Follower @nesanchez33 made a promising recommendation: "Yesssss!! The almond ones are amazing!! They're even more amazing if you warm it up in the toaster oven with some pieces of Hershey's chocolate on top so they melt and the cheese danishes are so yummy too!!" One Instagramer asked if the danishes "freeze well," hoping to capitalize on the deal while keeping the four-packs fresh for just two people. We would consider heating them up briefly in the microwave or regular oven to make a warm, crispy breakfast or satisfying dessert on a cold winter day.
But mostly, it seemed that people wanted to sing the danish's praises. User @targetgems expressed their love for the cheese flavor, writing, "The cream cheese ones tho!" Follower @ahews31 had high praise for two different flavors, saying, "The cheese and apple ones got me through my last pregnancy." However, follower @pennymazzucco might have said it best. She simply remarked, "All their bakery stuff is delicious," and it seems many Costco shoppers agree. Based on these excitement-filled social media responses, it seems every flavor of these danishes will be flying off the shelves at Costco.