The Real Reason Subway Just Discounted Its Tuna Sandwich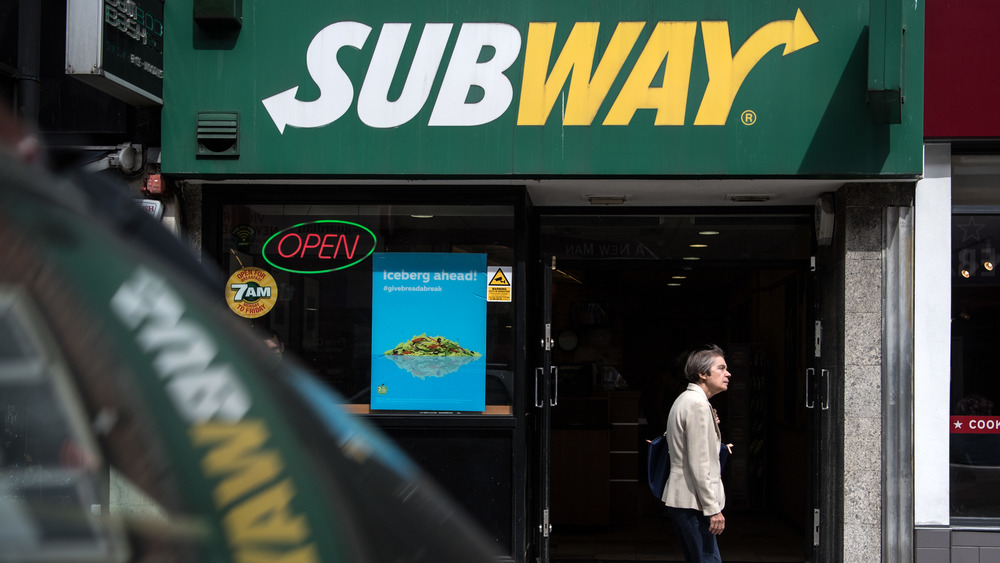 Carl Court/Getty Images
As of February 1, you can get a 15 percent discount on one of Subway's tuna footlongs. To do this, Delish reports, a pop-up now appears on Subway's website, prompting you to apply the promo code "ITSREAL" on either their app or their website.
Above the instructions, Subway displays further claims of "100% Real Wild Caught Tuna" and "100% Delicious." These are in reference to a lawsuit they currently face over the integrity of their tuna ingredients. "Indeed," the brand claims in a press release responding to the matter, "there is no basis in law or fact for the plaintiffs' claims, which are frivolous and are being pursued without adequate investigation." They further claim that the plaintiffs' attorneys have developed a reputation for going after the food industry.
Subway's tactic against the allegations of their tuna is, in Delish's description, "unconventional." However, perhaps the discount is an attempt to draw more people to taste the sandwiches and see the tuna lavishly slathered throughout the footlong. To some, however, it may appear a defense too much.
Second food substitute lawsuit for Subway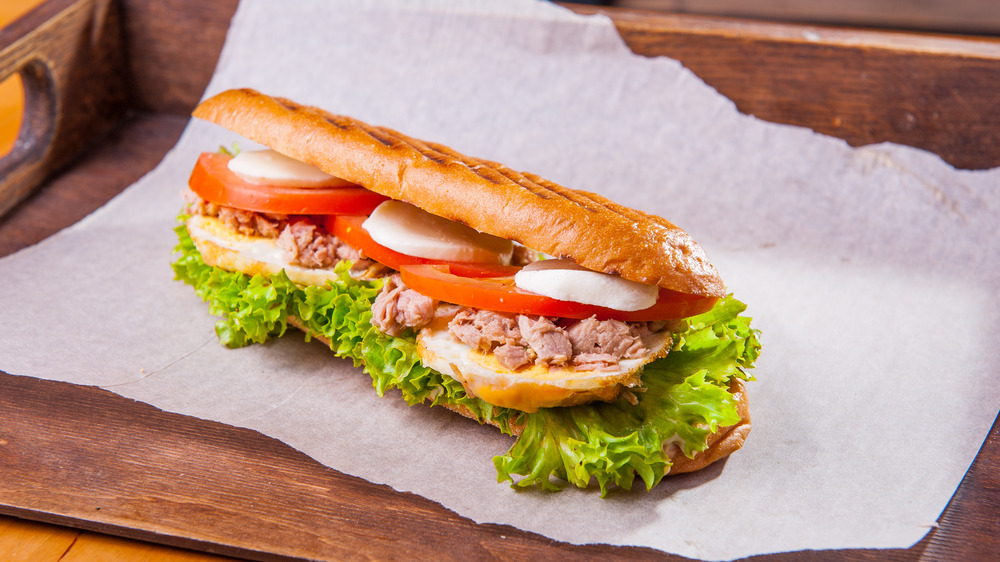 Shutterstock
The lawsuit, as Legal Newsline announced on January 26, claims that the plaintiffs suffered damages due to making a purchase that they would not have done if they were aware of all the facts pertaining to the product bought. The relevant fact was, the claim states, that the tuna used by Subway was "a mixture of various concoctions that do not constitute tuna, yet have been blended together by (Subway) to imitate the appearance of tuna," not actual tuna. To clarify, Alex Brown, managing attorney for Lanier Law Firm, told NBC that "independent tests of multiple samples sold at different locations showed the absence of tuna or even a fish protein."
This comes one month after another lawsuit received the go ahead from Canada's Court of Appeal. According to CTV News, the accusation is that between February 24, 2014, and December 31, 2017, only 50 percent of chicken used by Subway for its sandwiches contained chicken DNA. The rest was soy.
Subway denies this as well.
In another connection between the two, albeit an accidental one, Jessica Simpson took to Twitter to quote-tweet the news of the tuna lawsuit to say "It's OK @SUBWAY. It IS confusing." This, as Deadline helpfully reminds us, is a reference to when she confused Chicken of the Sea tuna with chicken.
Until a thorough accounting occurs, it seems unlikely that unnerved members of the consumer base will trust Subway enough to take advantage of the discount.