The Surprising Food Contest Amazon's New CEO Used To Host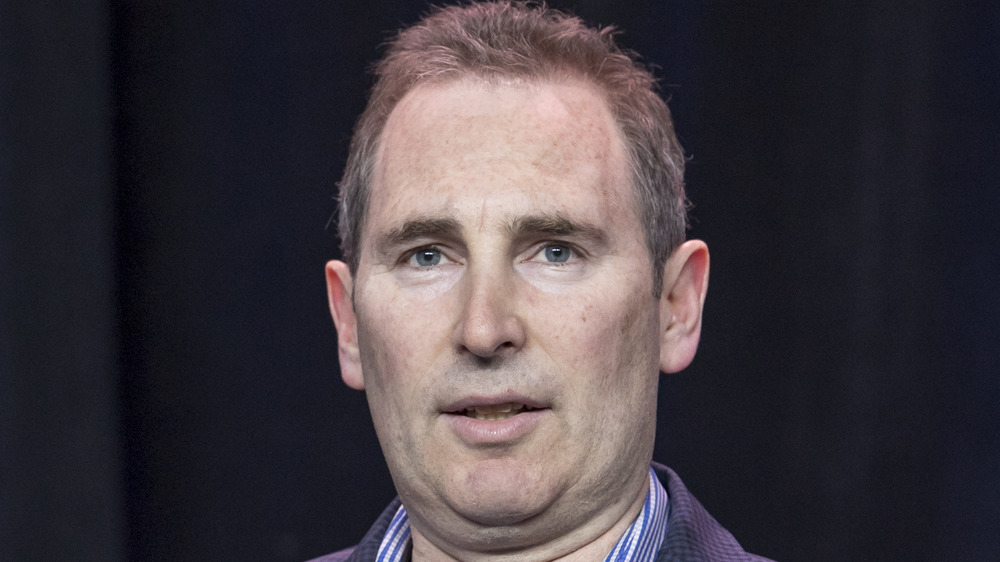 Bloomberg/Getty Images
In very big news this week, Amazon CEO Jeff Bezos announced he's stepping down as CEO this year, moving to a role as the company's  executive chairman (via CNBC). Perhaps even bigger news is that Bezos has already announced his successor. The man in Bezos' plan is Andy Jassy, current head of Amazon's Web Services. According to CNBC, Jassy joined the Amazon team in 1997 and led the charge to launch Web Services, taking it to where it is today. But among his Amazon colleagues, Jassy may be famous for more than his talent for business strategy and execution. 
Apparently, the man soon to be CEO of a company worth $1.6 trillion, per Forbes, is also known for his skills as "MC" of a particular eating contest notorious among Amazon employees (via Puget Sound Business Journal). Curious as to the surprising food contest Amazon's new CEO used to host? Read on. (Spoiler alert: You'll find it nestled among these must-try Super Bowl recipes.)
Andy Jassy is the host with the most ... chicken wings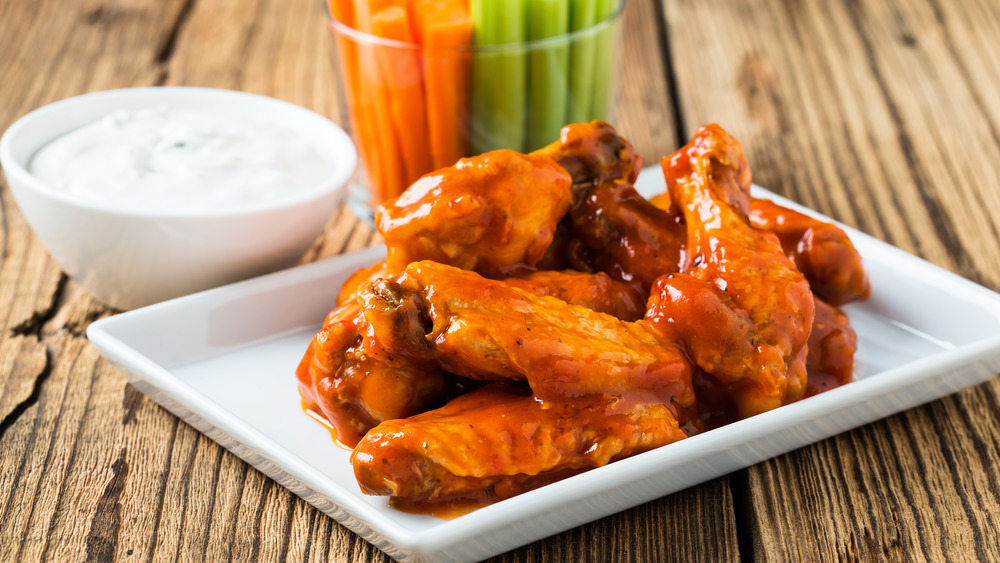 Shutterstock
Back in 2009, Jassy served as master of ceremonies for the annual "Tatonka Bowl" [Tatonka is the Native American word for buffalo]. The Bowl is a chicken-wing-eating tradition in the Seattle area, known for drawing hundreds of Amazon employees into the Wing Dome for an evening of extreme eating. "I'm betting there are some people calling in sick today," Jassy said at the event, according to the Puget Sound Business Journal.
This is a big week for chicken wings — and not only because of the news of the wing-eating contest emceed by newly named Amazon CEO Andy Jassy. The Super Bowl is on Sunday, and it's a big chicken wing eating day. How big? According to the National Chicken Council, Americans ate 1.38 billion chicken wings during last year's Super Bowl. According to National Chicken Council stats, that's four wings for every person in the U.S., and enough to go around the globe three times. It may be a little different this year with scaled-back parties due to coronavirus, but it's safe to say that many chicken wings will still be consumed during the big game.