Trader Joe's Is Increasing Employees' Pay Nationwide. Here's Why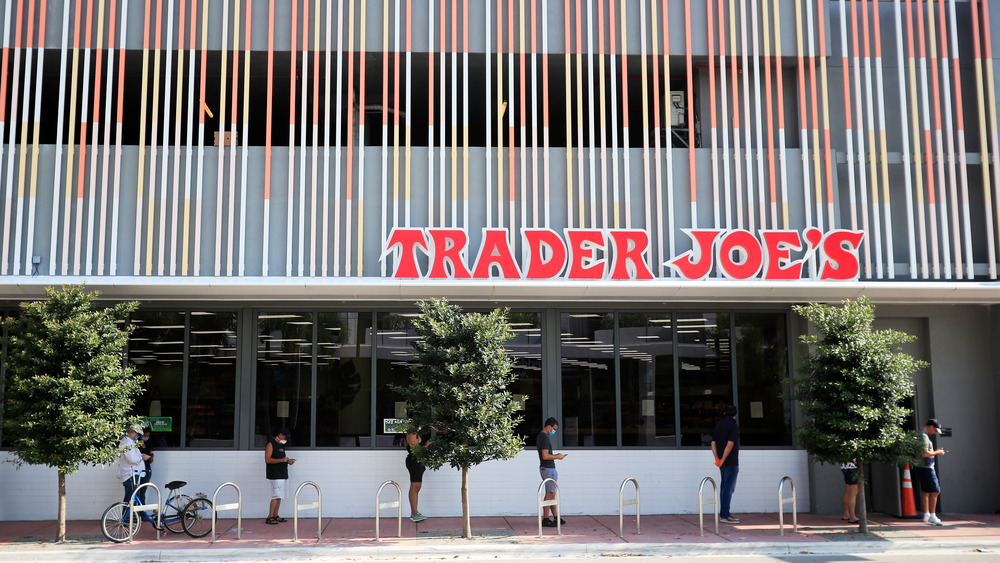 Cliff Hawkins/Getty Images
In November 2020, Trader Joe's fessed up to the 1,250 known cases of COVID-19, including two deaths, among its nationwide staff, between the start of the pandemic and the end of October (via Grocery Dive). The figures are dramatically lower than some of its retail competitors (Amazon's numbers during the same time hovered around 20,000). But they nonetheless highlight the dangers workers on the frontline face. 
While other stores (like Kroger) discontinued their "hero pay" programs early in the pandemic, Trader Joe's has consistently offered its workers a $2.00 an hour "thank you" bonus (via ABC and CBS). As of Feb. 1, the grocery chain announced that it would double this hourly premium to $4.00 an hour.
The initiative isn't the company's own. It comes after Seattle's city council mandated a $4.00 pay hike for all frontline workers in large grocery stores (via The Seattle Times). Berkeley, San Jose, and Los Angeles are all considering similar wage mandates. Oakland, Long Beach, and Santa Monica already passed them (via East Bay Times). 
An internal company letter acquired by The Seattle Times explained Trader Joe's decision to its employees as only "fair" considering such citywide mandates. Meanwhile, in a statement sent to Mashed, the United Food and Commercial Workers International Union applauded Trader Joe's decision, pointing to the measure as an example of "some companies ... stepping up to do the right thing for these essential workers."
Trader Joe's is taking away its bi-yearly permanent pay raise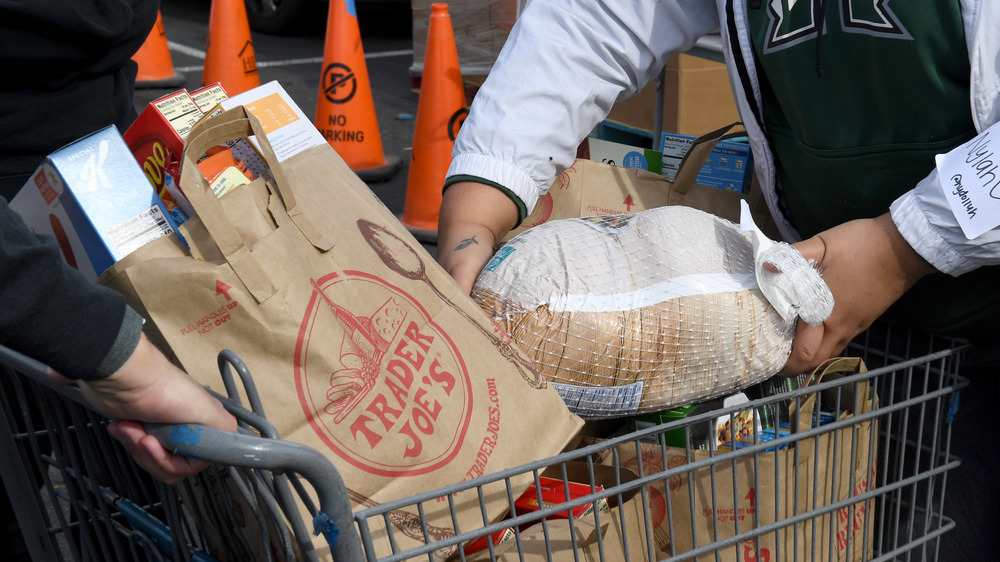 Ethan Miller/Getty Images
According to the letter, frontline workers will receive Trader Joe's $4.00 "thank you" premium during the pandemic, or until vaccines are available. There are, unfortunately, ifs, ands, and buts. Trader Joe's warned in its letter that, "if local governments increase the premium above $4 or extend the timing, we will need to take action steps to address the economic situation." Such words are ominous, considering that Kroger just announced the closure of two of its Long Beach, California stores to avoid the city's $4.00 an hour premium pay mandate (via Supermarket News). It's unclear, at this point, if the "action steps" Trader Joe's might take would be similar to Kroger's. 
Finally, there's the fact that Trader Joe's normally raises pay for its workers two times per year. But in exchange for its temporary $4.00 an hour raises, the company plans to cancel its regular (permanent) mid-year raises, which usually ranges between $0.65 to $0.75. A Trader Joe's worker who talked to The Seattle Times on the condition of anonymity, expressed concern over this news, noting that the permanent pay raises are key to employee retention. "People expect their pay is going to go up $1.50 every year," they told The Times, "They're just going to use this one permanent raise to pay for this temporary raise."