The Tasty Ingredient Swap Robert Irvine Is Using To Update This Buffalo Classic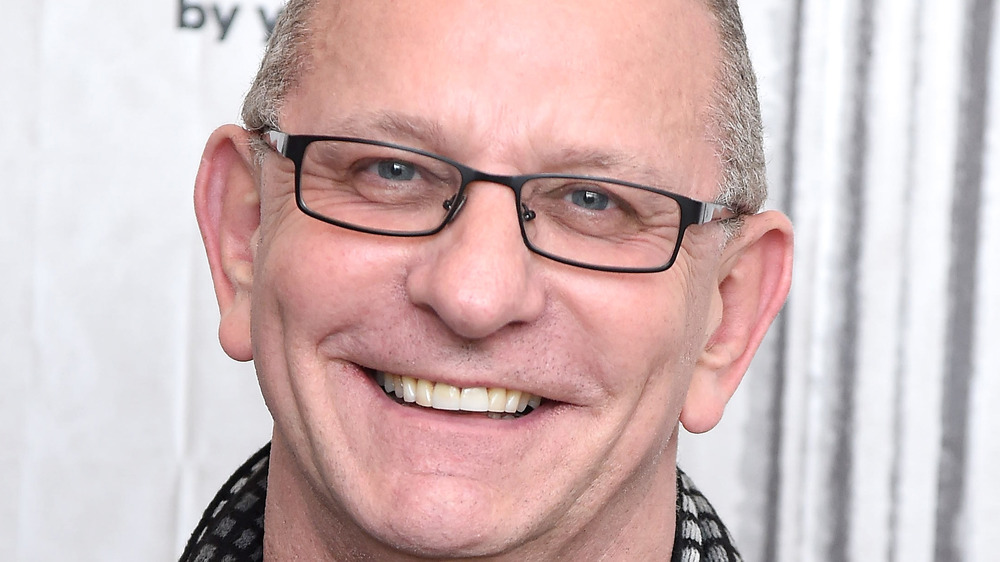 Gary Gershoff/Getty Images
Celebrity chef Robert Irvine is a big man. According to his official website, Irvin motivates others around him to find ways to live better lives and leads by example. The superstar's success is no secret. After all, his Food Network show, Dinner: Impossible, was a huge phenomenon that enthralled viewers for seven seasons. 
Irvine, it must be said, has some incredibly useful tips if you're looking at upgrading your skills in the kitchen. For example, the veteran chef advises his fans to use simple techniques when searing fish. The first thing to remember is that it's important to completely dry the fish before cooking, and secondly, not being afraid to cook fish at high heat for the best results (via Cookist.) Another handy trick in the kitchen? As per Irvine, the best way to cook pasta is to work with the pasta sauce when the pasta is still al dente instead of being extra soft. These tips are such game changers, right?
Additionally, if you're looking for new recipes and enjoy serving a popular dish like Buffalo's Beef on Weck sandwich, Irvine has some interesting ideas. Here's what you need to know.
He has an interesting upgrade, thanks to pork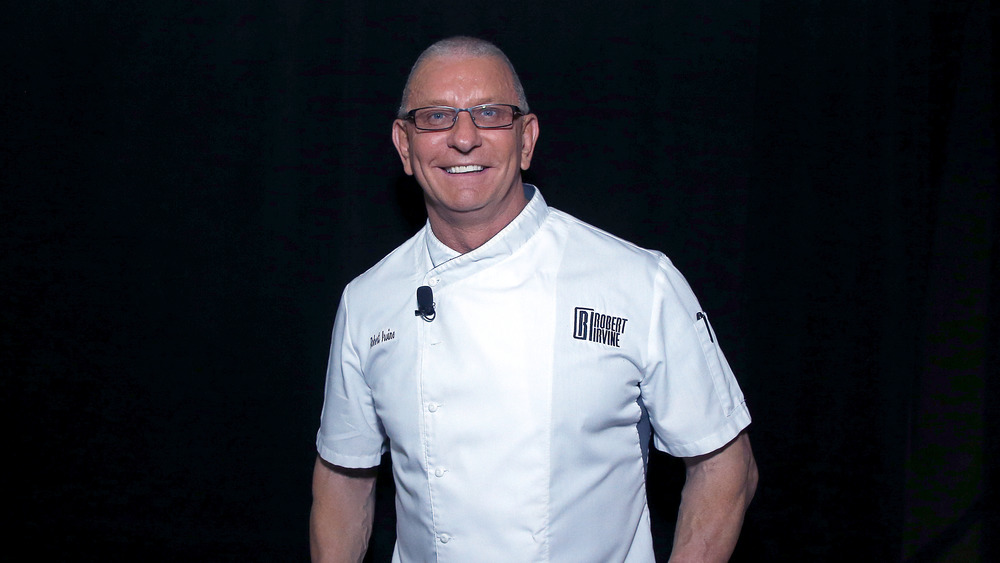 John Lamparski/Getty Images
Well, what is Robert Irvine's perspective on the much-loved Beef on Weck? He has a new recipe that explores the dish in a unique manner, of course. Ladies and gentlemen, say hello to Porchetta on Weck, a delectable dish that uses delicious pork instead of beef. Irvine has been generous with his fans and has shared his take on the dish on social media. He recently wrote on Twitter, "Beef on Weck is a famous Buffalo delicacy. For the latest episode of Restaurant: Impossible in Buffalo, I shared a new recipe that pays homage to the local flavor in a brand new way: PORCHETTA on WECK. Give it a try and let me know what you think!"
According to Irvine's official website, the dish is easy enough to prepare and can be an especially fitting tribute to Buffalo, New York, if you're missing the city's signature Beef on Weck sandwiches. The chef's fans can't help but feel nostalgic. A commentator wrote about how much they miss Buffalo's food now that they're staying in a different city. Another Twitter user wrote that the dish looks incredible. Irvine also has a special tip for his fans: he knows that weck rolls can be tricky to find outside Buffalo. The chef advises his readers to add a little bit of water or egg wash coupled with caraway seeds and salt to brioche rolls before baking them for a few minutes. Sounds perfect, doesn't it?