1 In 4 Think This Sit-Down Chain Restaurant Has The Best Chicken Sandwich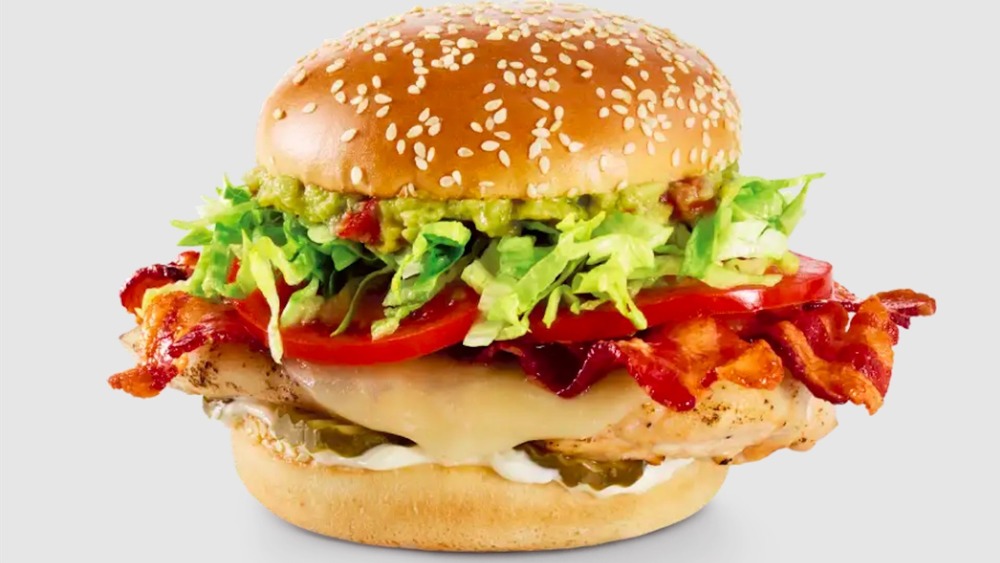 Red Robin
When it comes to lunchtime go-tos, soup and salad reign supreme. But there's a new kid on the block, quickly becoming one of America's favorite lunch staples, and that's the chicken sandwich. Easy, convenient and customizable, chicken sandwiches can now be found on menus everywhere, says Eat This, Not That!, from fast food to fast casual to sit-down dining. While the fast food chicken sandwich wars (per Restaurant Business) are well documented across the internet, Mashed set out to find out which sit-down restaurant chain has the best chicken sandwich. The results are in, and it turns out that one in four diners think Red Robin comes out on top. 
Now here's the thing. Red Robin doesn't just have one chicken sandwich to choose from on their menu, but rather five. According to the company website, there's the California Chicken sandwich, with house-made guacamole, hardwood-smoked bacon, and provolone cheese; there's the Crispy Chicken sandwich, which comes deep fried and served with the typical veggies and mayo; you've also got the Teriyaki Chicken sandwich, loaded with grilled pineapple, Swiss cheese, and teriyaki sauce, of course; go bold with the Whiskey River BBQ Chicken sandwich, which comes with the house signature barbecue sauce, cheddar cheese, and crispy onion straws; or keep it simple with the Simply Grilled Chicken sandwich, served totally plain with veggies on the side, for under 600 calories. It's not clear which of these sandwiches diners rank as the best.
Applebee's finished strong at second place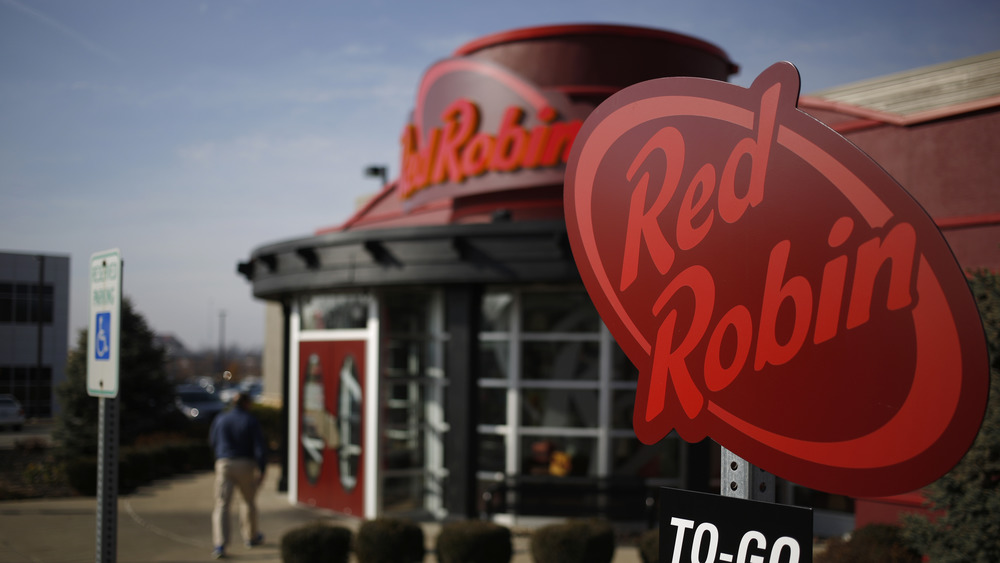 Bloomberg/Getty Images
Maybe it's all the options combined that make Red Robin the favorite for a sit-down chicken sandwich. Maybe it's just really good chicken.
While Red Robin had the most votes, according to the diners surveyed, nearly 20 percent actually voted Applebee's as the best chicken sandwich, putting it in second place in the ranking. This comes as a pleasant surprise considering that, when it comes to restaurant chains we love to hate, Applebee's is usually pretty high up on the list. It seems like Applebee's is always facing criticism (for instance, at Reddit) on one corner of the internet or another for its low-quality food, lack of interesting menu choices (as the Detroit News suggests), or (via Feast) the outdated vibe... the list goes on. But it turns out, the chicken sandwich is one thing Applebee's seems to get right, according to some. 
The chicken sandwich at TGI Friday's came in third, with 16.3 percent of the vote, followed closely behind by Chili's. Roughly 9 percent of diners voted for BJ's chicken sandwich, and about 15 percent chose other restaurant chains, with Ruby Tuesday, Fuddruckers, and Hooters among those named.