Starbucks Wants To Help You Start Meditating. Here's How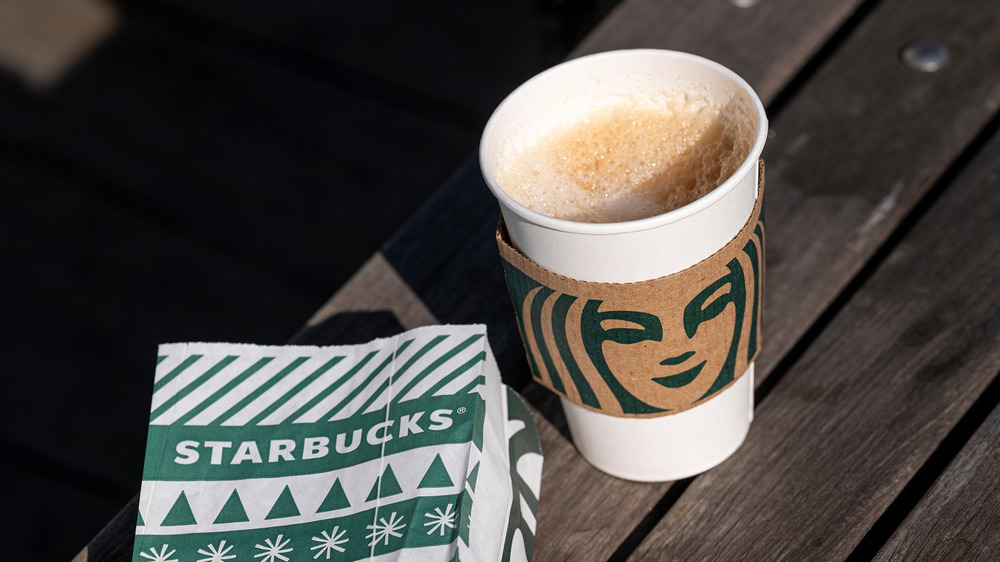 Bloomberg/Getty Images
January 27, Starbucks and Headspace unveiled their collaborative promotion. The deal, as Starbucks's website explains, is that until March 7, you can receive a 60 day free trial by using the code STARBUCKS. Once the free trial has ended, the annual Headspace subscription will cost $69.99. 
The purpose of this collaboration, the press release states, is "to offer customers a series of new meditations to transform their coffee routine into a mindful experience centered around the coffee ritual."
Alternatively, you could use the five free guided meditations narrated by Eve Lewis, Headspace's Director of Meditation, offered by Headspace. All of these are coffee-themed with the expressed intent to be paired with a Starbucks cup of coffee. There's a guided meditation for a stroll while sipping your coffee. One for a self-secluded coffee break. One that poses the question, "How often do you pause to appreciate the textures, aromas, and process that goes into crafting your perfect cup of Starbucks coffee?" One jump-starts your day like a cup of coffee. And the final focuses on the thoughts you may have while watching your coffee brew.
A head space to help the bottom line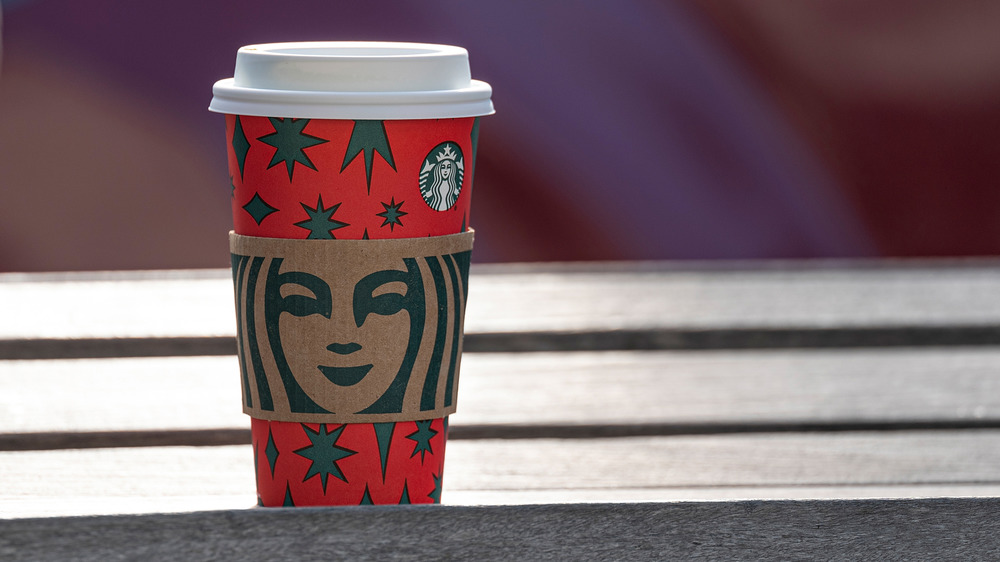 Bloomberg/Getty Images
This collaboration marks a continuation of Starbucks and Headspace's professed push against the stigma surrounding mental health issues. In January 2020, QSR reported on Starbucks's expansion of its mental health benefits, which was also spurred by their partnership with Headspace. Part of the expansion included a free subscription to Headspace. It also included, however, an Employee Assistance Program, which would focus on specific mental health needs, and a general training of American and Canadian store managers in how to address the signs of mental illness.
While that's laudable, a 2019 report by CNN touches upon the more cynical angle of these initiatives, when Starbucks first announced plans to improve their mental health offerings "to attract and retain labor." Namely, a productive worker requires good mental health as well as the usual bodily health. "Increasingly," the piece notes, "companies are encouraging mental health with counselors, meditation sessions, campaigns designed to reduce stigma and more. If employees don't get the support they need, there could be 'significant' costs to employers," said Paula Allen, vice president of the Toronto-based human resources company Morneau Shepell.
Considering the pandemic that has occurred since both of the pieces were written and the toll it has taken on service workers, as SHRM discovered, improving their access to mental health care seems like a baseline necessity.