How Whole Foods Is Trying To Keep Valentine's Day Alive During The Pandemic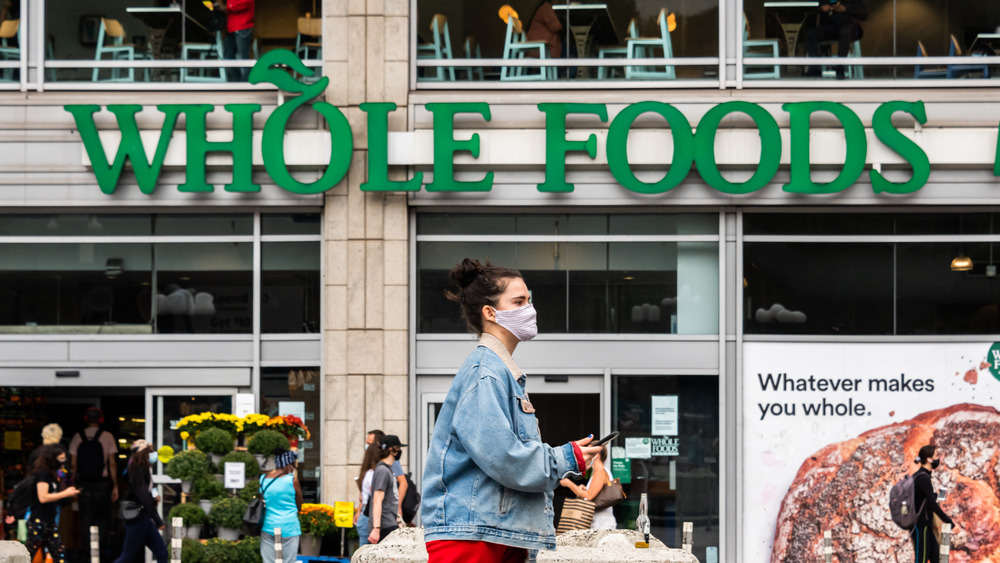 Noam Galai/Getty Images
It seems no holiday has been spared by the ongoing pandemic, and Valentine's Day is no different. For those of you who were hoping to have a special outing on the romantic holiday, it looks like your best bet is cooking a special meal at home with the help of Whole Foods and some amazing company — virtually, of course! 
Whole Foods has created the "Gourmet Date for Good" program that will be celebrating all the back-to-back holidays: Galentine's Day on February 13, Valentine's Day on February 14, and Singles Awareness Day on February 15. Each event will kick off with the help of three amazing hosts: comedian Heather McMahan, actress Tabitha Brown, and comedian Matt Bellassai.
Each live cook-along will last 30-45 minutes and includes a real-time Q&A. Not to mention, this event will donate all proceeds to the Independent Restaurant Coalition, a grassroots organization formed by chefs and independent restaurant owners that advocate for the nation's 500,000 local restaurants and bars affected by COVID-19. All you have to do is make a donation through Eventbrite and secure your spot!
Whole Foods wants to treat you with food and internet faves this Valentine's Day
Joined by her mother Robin and sister Ashley, comedian Heather McMahan is sure to give you a memorable Galentine's Day full of laughs and mouth-watering food! Guaranteed to cook up a storm, McMahan and her co-hosts will show you how to make their signature steak crostini with basil vinaigrette sauce. For the most romantic night of the year, join Tabitha Brown and her husband Chance and try your hand at making their vallops (vegan scallops) dinner that features delicious vegan butter and Whole Foods Market hearts of palm pasta, or add your noodle of choice. Get ready to take a close-up of this delicious dinner! All that's missing is dessert, and for that, comedian and baker Matt Bellassai has got you covered on single's night with a tasty chocolate lava cake — because you can't celebrate being single without dessert.
Bring out the pans and sharpen that chef knife! Now is the perfect time to show off those cooking skills you picked up after binge-watching Top Chef — because what else was there to do during quarantine?