19% Of People Agree That This Is The Most Underrated Burger At Wendy's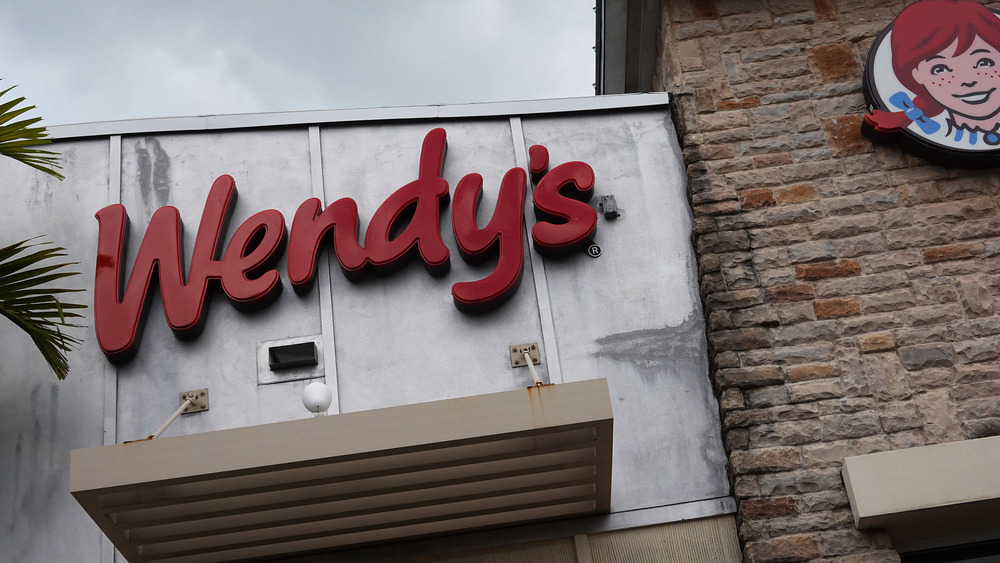 Joe Raedle/Getty Images
Wendy's is one of the most popular fast food chains in the country thanks to the fact that is an old and trusted name in the business. The brand has a plethora of food options for its customers including burgers, sandwiches, salads, fries, baked potatoes, and Frostys. According to its official website, customers at Wendy's can opt for a dazzling number of burger options depending on their preferences including options like the Bacon Double Stack, the Jr. Bacon Cheeseburger, the Jr. Hamburger, and The Big Bacon Classic Deluxe.
Insider reports that there are 20 burger options on the Wendy's menu and there are 14 sandwich options on top of that (via Wendy's). While the Wendy's Frosty and fries will always rank high as fan favorites (via Fast Food Menu Prices), we wondered about the unsung heroes of Wendy's burger options. Mashed decided to dig further and surveyed 656 respondents to discover what people think is the most underrated Wendy's burger. The findings are interesting and surprising, to say the least. Here's what Wendy's fans think is an underplayed menu item.
The Baconator is the clear favorite for Wendy's burgers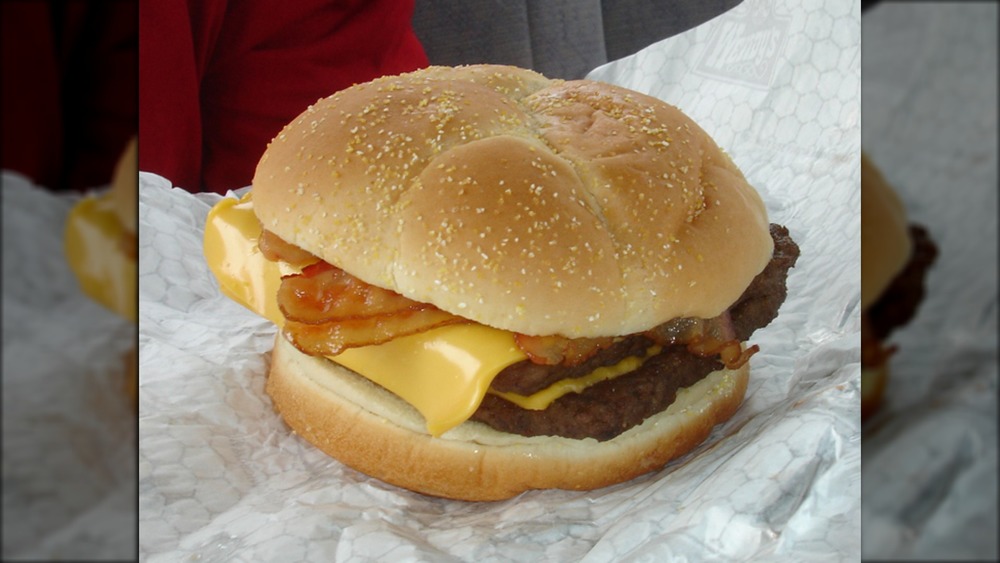 KForce/Wikimedia Commons
The survey revealed that many respondents feel that Wendy's Spicy Crispy Chicken Sandwich doesn't get enough love from its customers, with 25.91 percent of the vote. According to The Washington Post, the Spicy Crispy Chicken Sandwich was only just added as a menu item in August 2020 and features a spicy chicken patty with a bit of mayonnaise.
But the burger that respondents thought was the most underrated was the Baconator, which got 19.05 percent of the vote. Featuring a half pound of beef, American cheese, Applewood smoked bacon, ketchup, and mayo, the Baconator frequently tops best-of lists for Wendy's items. In fact, the Baconator was first introduced to boost sales after the death of Wendy's founder Dave Thomas (via The New York Times). Beloved since 2007, this meat lover's burger is not only well-rated, but according to votes, still underappreciated.
The other underrated picks? Pretzel Bacon Pub cheeseburger came in with 17.68 percent of the vote. Other options that weren't as high up on the respondents' list? The Spicy Asiago Ranch Club (12.80 percent), the Bacon Jalapeno Cheeseburger (9.15 percent), and Son of Baconator (7.62 percent).
Respondents could also choose the "other" option. One participant wrote that they weren't interested in the meat options: "Vegetarian and can't eat anything from Wendy's." Another survey participant revealed that, "Nah, I won't spend $8 for a burger at fast food." However, it should be said, the Baconator is usually priced at $6.09 (via Fast Food Menu Prices.)