People Can't Stop Talking About This M&M's Popcorn At Sam's Club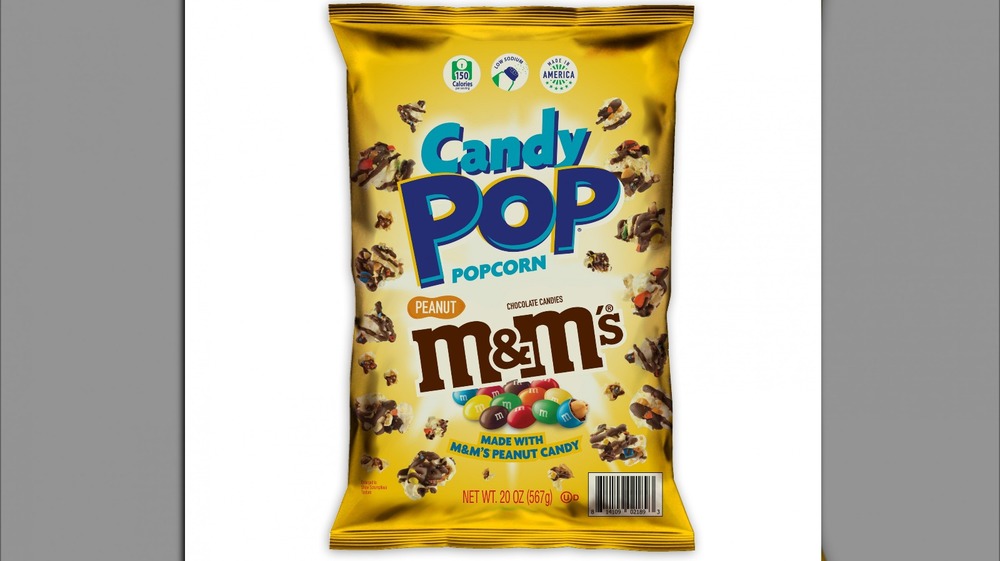 Snack Pop
On February 1, Snack Pop revealed Candy Pop Popcorn Peanut M&M's! will be available in Sam's Club outlets across the nation. The treat, as its name suggests, consists of popcorn pieces melded with peanut M&Ms. "Peanut M&Ms are one of the most iconic and widely consumed candies, the must-have movie treat, so we are beyond excited for this Snack Pop partnership," Adam Cohen, Chief Marketing Officer of SNAX-Sational Brands Group, remarked in a press release shared with Mashed. "It is the ultimate candy lover's dream!" The company Snack Pop makes a range of Candy Pop products, including a Snickers version, a Twix version, and a Chips Ahoy version. They also produce Cookie Pop snacks.
The response that Candy Pop Popcorn Peanut M&M's! has received on social media is uniformly gushing. On an Instagram post by the account @samsclubmembers to announce the new product, comments varying between "Yess" and "YAAAAAAASSSSSSS!!!!" littered the screen. Though one respondent sighed from the missing Oreo version found at other locations. The accounts for Junkfoodfoodies and Best Product both inspired ample use of heart- and flame-themed emojis in reaction to the news. One comment on Snack Pop's official account simply stated, "Man y'all my problem. Combining my favorite things!"
The Peanut M&M Candy Pop Popcorn will be sold in packets of 20 ounces for $5.98. For those without a Sam's Club membership, Delish says you can order directly off of the Snack Pop website and get 20 percent off until the end of March if you use the code Delish20.
Your snacks can feed your conscience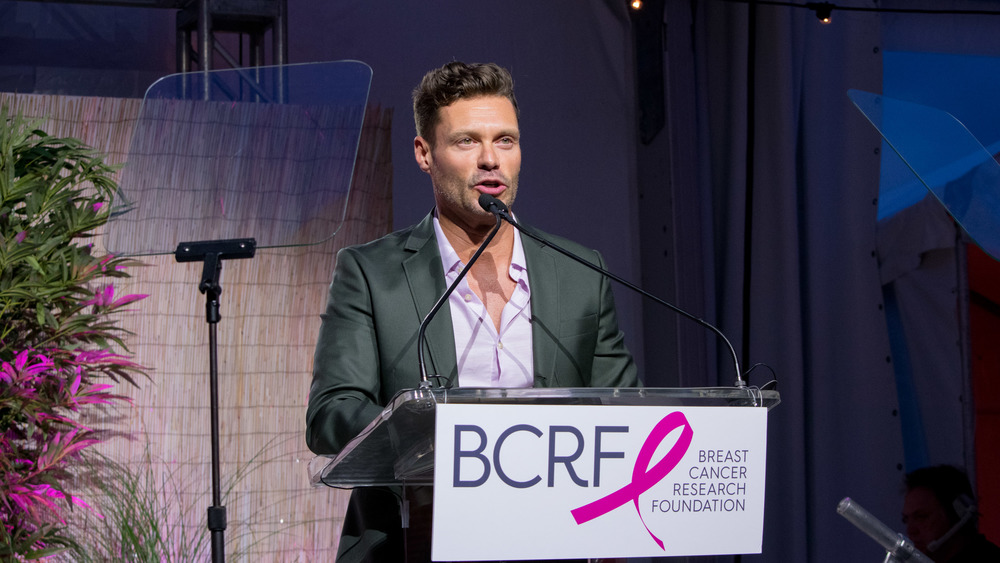 Steven Henry/Getty Images
In case you still harbor hesitations even after the rapturous response from M&M fans across social media, Snack Pop also said in the statement to Mashed that a portion of all proceeds from Snack Pop sales will be donated to the Ryan Seacrest Foundation as part of the "Snackgiving" that began back in December 2020. As the brand announced to Candy & Snack Today during their initial run, that money aids the RSF's efforts to build broadcast centers in pediatric hospitals so that patients will have the opportunity to explore telecommunications.
"RSF's aim is to contribute positively to the healing process for children and their families during their stay by developing these centers to bring an uplifting spirit to the hospital community," the foundation explains on its website. "We believe access to multimedia experiences will bring patients exciting and stimulating adventures to encourage optimistic thoughts during treatment." 
So, consider buying a bag of Candy Pop Popcorn Peanut M&M's! and shove the popcorn candy bits into your mouth or enter the Valentine's Day giveaway announced on Instagram. After all, as one person screamed at Sam's Club upon hearing the news "Oh man! Kroger has the snickers and Oreo and they are AMAZEBALLS!" Good candy. Good cause. No good reason not to think about it.