Why Sonic Ended Up With An Intercom Ordering System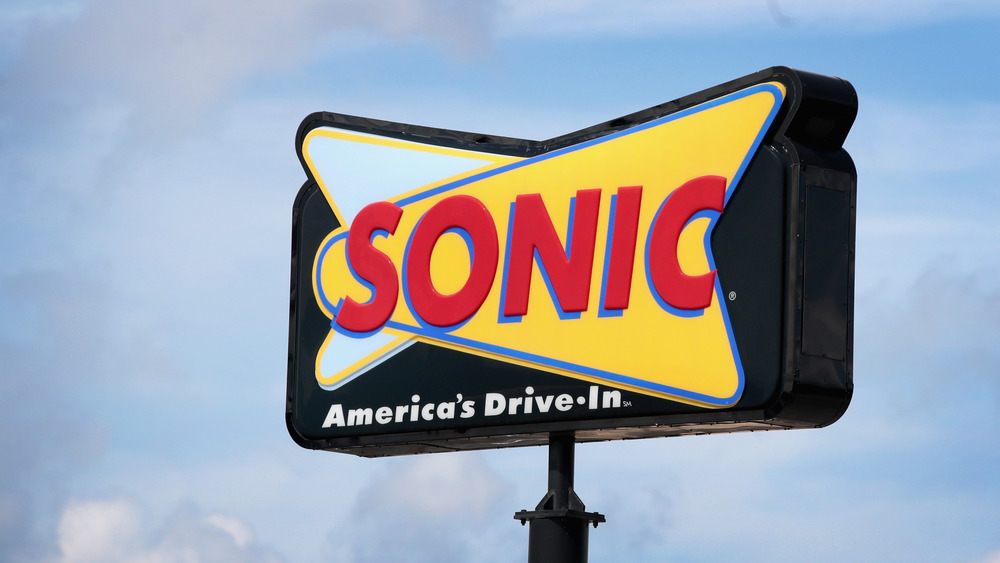 Scott Olson/Getty Images
As fast-food restaurants have expanded into cross country empires that have evolved into the common drive-through experience we've all come to know, there is one restaurant that has embraced its drive-in origins — Sonic. Known for its speedy service, delicious cherry limeades, mouthwatering double cheeseburgers, and its retro theme, what was once a small stand selling root beer called Top Hat transformed into the recognized household name of Sonic. The chain has now spread to 3,340 locations in 46 states (via Sonic). 
While we've all heard stories about how modern Sonic was having its servers on roller skates and its awesome ordering intercoms, Sonic didn't always plan on being this "hip." In fact, the latter happened by pure coincidence! With humble beginnings in the state of Oklahoma in 1953, founder Troy N. Smith, Sr. would come across an establishment in Louisiana in 1954 that would forever change the game for Sonic and provide a one-of-a-kind experience for customers (via Zippia).
Sonic's game changing ordering system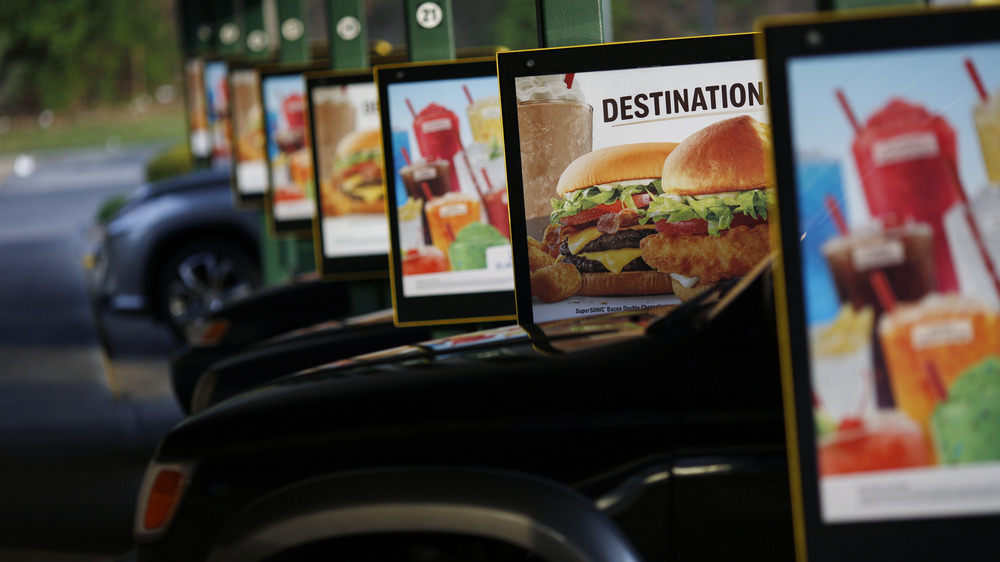 Bloomberg/Getty Images
Let's get one thing straight here, although it does offer patio seating and a drive-through, Sonic will always be a drive-in, not a drive-through. It was pure chance that Sonic's founder Smith was in the right place at the right time to get the idea to completely change the Sonic food ordering experience for customers. While visiting the Pelican State, Smith spotted a small drive-in restaurant in Louisiana that turned speakers into intercoms and allowed customers to order food from the comfort of their vehicles.
Realizing the potential in this grand idea, upon his return to Oklahoma, Smith hired a jukebox repairmen to install intercom wiring in the Top Hat parking lot and the outcome was an instant success! So much so that the stand's sales would triple and catch the eye of entrepreneur Charles Pappe — the person who would go on to negotiate the first franchise location in 1956 (via The Daily Meal).
So next time you're sitting in your car with burger-and-limeade-in-hand at Sonic, take a moment to appreciate the little things — like a simple speaker!