How Paul Hollywood Really Feels About Blake Lively's Baking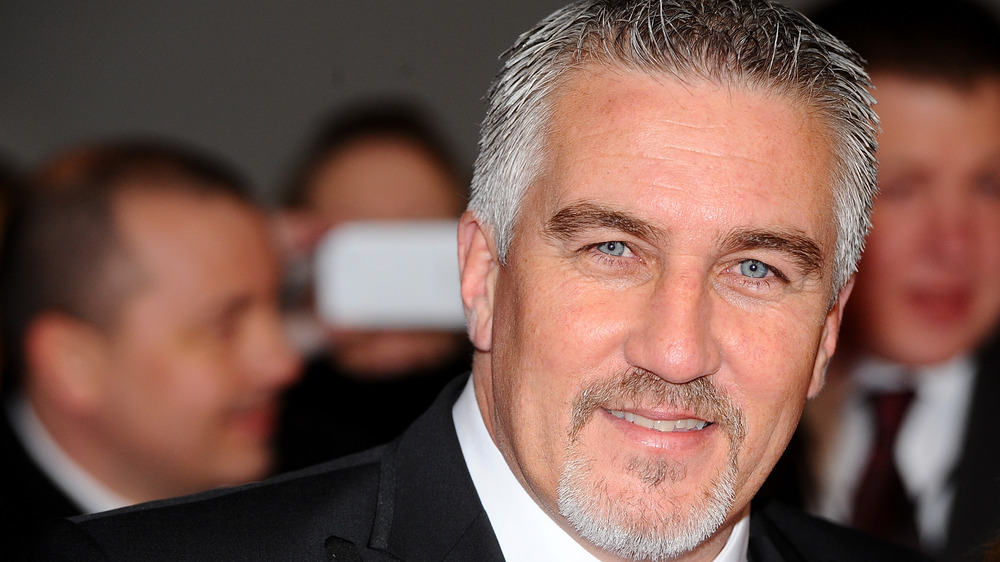 Anthony Harvey/Getty Images
Celebrity chef Paul Hollywood is so good at critiquing cakes on television that he's now worth around $15 million, according to Celebrity Net Worth. Hollywood may be British, but he's into trying American baked goods. New York donuts? "Oh yeah, I love that," he groaned upon trying them (via Youtube). Now, it seems that all-American mom, and Gossip Girl star, Blake Lively, wants in. 
You may not have seen the pink unicorn cake that she posted on Instagram. But, Ghostbuster's Paul Feig and Mean Girls' Lacy Chabert, have daydreamed about it. Salma Hayek loves it. Beyoncé, Kim Kardashian, and Blake Lively's jewelry designer, Lorraine Schwartz, wants a piece. Sharon Stone wrote, amazed, "OMG YOU DID THIS" (the caps are all hers). Even two-star Michelin chef, Jean François Piège, thinks that Lively's cake is a masterpiece. But Lively's heart was set on getting someone else's approval. "If I don't get a handshake from @paul.hollywood after decorating this one, I quit," she captioned her Instagram post.
Paul Hollywood reacts to Blake Lively's unicorn cake
Hollywood came through for Lively big time. First, he replied to her post. "Nice work x," he congratulated the actress, garnering nearly 5,000 likes. Then, Hollywood took things a step further, reposting Lively's cake video on his own feed with a handshake emoji. "Consider it done ... see you in the tent x #getbaking #gbbo #lockdownbaking," he wrote. 
A handshake from Hollywood used to be gold. But an extensive, 2018 BuzzFeed investigation undertaken by Robin Edds suggests that the celebrity baker has since lowered his standards significantly. As per Edds, a "Hollywood handshake" used to be as "rare as a solar eclipse." Season one through five of The Great British Baking Show all featured two or fewer Hollywood handshakes. Things started going downhill from there. By season eight, Hollywood had given out a total of seven. One eager BuzzFeed follower did the math. If Hollywood continued down the path he was going, by season 38, he'd be giving out 830 handshakes per season (via Twitter).
So there you have it. Hollywood gave Lively a handshake for her spectacularly pink, ornately flowered, golden-eared unicorn cake. And while a Hollywood handshake may no longer be as rare as a solar eclipse, Lively was satisfied with it, nonetheless. At the time of this writing, she's busy celebrating on her Instagram stories.