What Andrew Zimmern And Duff Goldman Plan To Eat The Next Time They See Each Other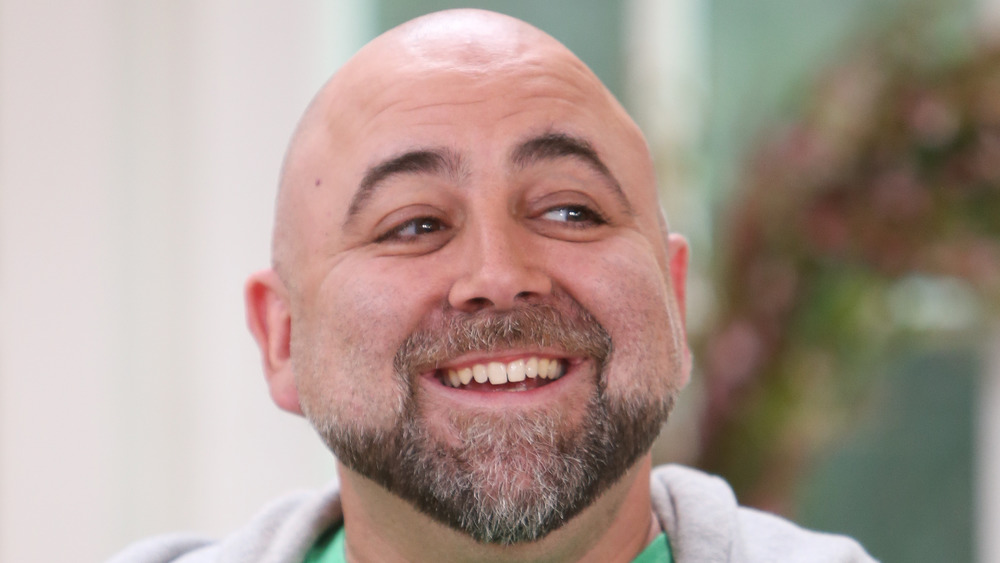 Paul Archuleta/Getty Images
Andrew Zimmern and Duff Goldman go together like lemon and lime — they've got totally different styles and their own flavorful flares, but they're close friends that complement each other both in and out of the kitchen.
Zimmern owns the world of Bizarre Foods and Goldman has spent years perfecting parties, but their mutual love for food has led to an incredible rapport. In fact, Zimmern was one of the first to congratulate Goldman on the birth of his daughter (via Reality TV World). And Goldman has long been supportive of his "buddy" Zimmern, even promoting his latest projects on his own Twitter.
The wholesome friendship warmed their Twitter followers' hearts once more, after Goldman recently tweeted an invite for Zimmern to join him for a special Minnesotan lunch at Rathskeller Cafe. He wrote, "Hey @andrewzimmern, next time I'm in MPLS let's go get some brats and black bread." Um, where was our invite?
Zimmern's response came a couple of hours later, with an affirmative yes. "Anytime my brother... anytime," he tweeted back. Considering the German population in Minnesota is the state's "largest single immigrant group in history," according to Minnesota Historical Society, we're willing to bet this is the place to snag some authentic bratwurst and black rye bread.
The friends' future lunch spot specializes in a combo of Minnesotan and German fare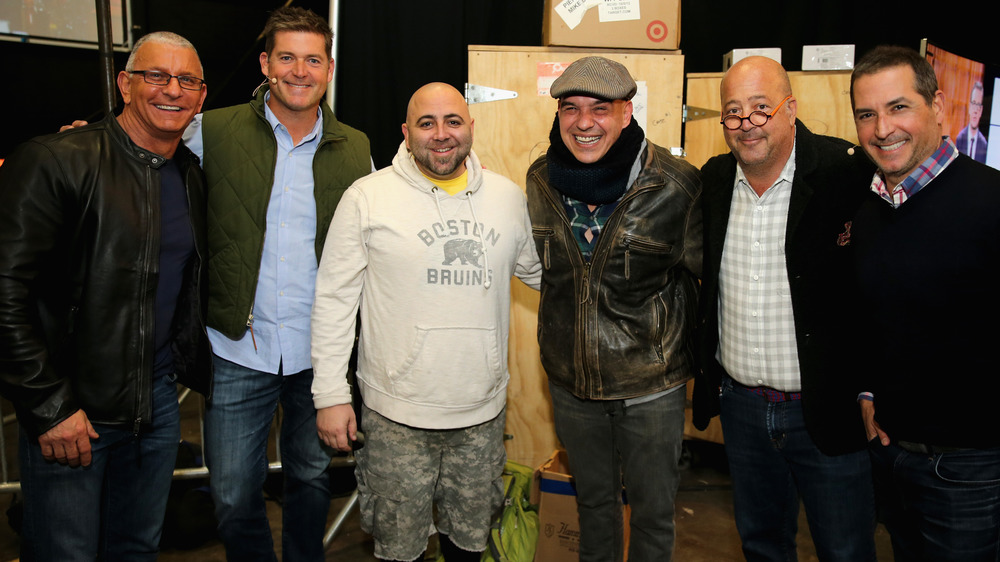 Neilson Barnard/Getty Images
Rathskeller Cafe is a legendary lunch spot with over 105 years of hot-food history. According to Atlas Obscura, the cafe is actually a former German beer hall turned dining hall in the lower portion of the Minnesota State Capitol building. The hidden gem was designed in 1905, but restoration efforts in the last few decades have slowly revealed nods to German culture that have been long covered up.
Nowadays, a trip to the Minnesota State Capitol building isn't complete without a basement brat and a beer. While Goldman and Zimmern certainly have the right idea, many fans of the dining hall opt for their $8 burgers instead of the brats. Minnesota Monthly raved about the patties, explaining that a new food service has taken over the cafe and ramped up the food quality. Rathskeller now sources their meat from Lowry Hills Meats, which grinds all of their beef burgers (and likely sausages) from a single animal.
Between the consistent cuisine, the perfect pours, and the century-old German sayings painted on the walls, Zimmern and Goldman are certainly in for a delicious lunch date. There's just one catch: the Rathskeller Cafe is only open during the legislative session, so they better plan accordingly (via Atlas Obscura).