Alex Guarnaschelli Posts Heartbreaking Tribute To Her Mother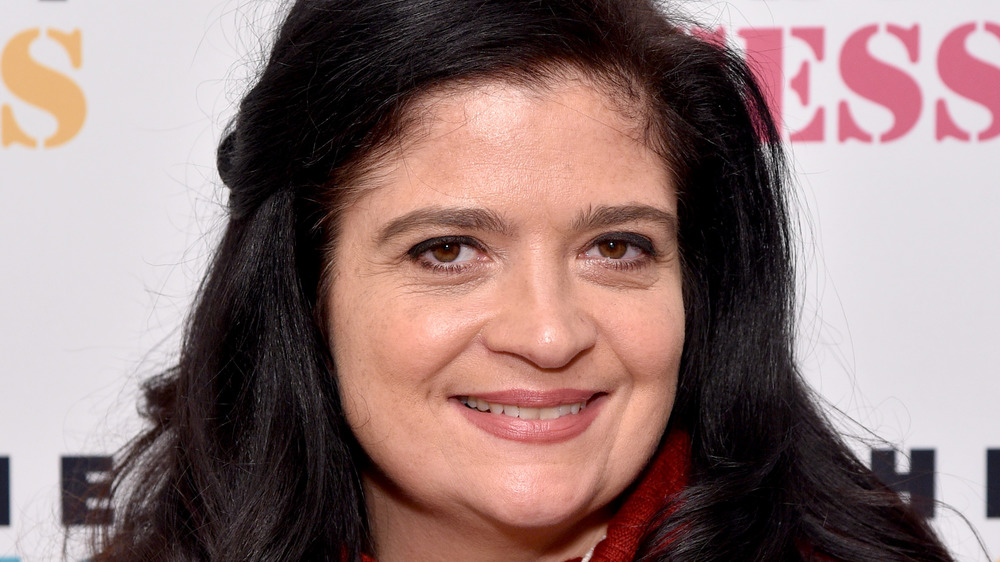 Bryan Bedder/Getty Images
Alex Guarnaschelli is a household name when it comes to food, and for this celebrity chef, that love of food began with family. This week, Guarnaschelli posted a heartbreaking tribute online (via Instagram) to her mother Maria Guarnaschelli who died this weekend at the age of 79 (via The New York Times). Chef Alex wrote, "She was the only person who called me AL. I don't believe in aliens but I do believe in the afterlife. She is so with my dad right now. I will miss her soufflés, her endless curiosity and the smell of her perfume in the room. Love you mom."
Her mother Maria herself was a huge early influencer in the food industry as well as a well-known cookbook editor. One of Maria Guarnaschelli's first projects was on the first comprehensive Indian cookbook in American kitchens, Classic Indian Cooking, by Julie Sahni. Perhaps her most famous work included a major revision of food-bible Joy of Cooking, but she was always a champion of American chefs in a time when our country looked more widely to the cooks in France and Italy. 
Perhaps the pinnacle of her book publishing career came during her work on the 900-page Gran Cocina Latina, bringing Latin American food to a larger audience and winning awards from the James Beard Foundation and the International Association of Culinary Professionals in 2013.
Maria Guarnaschelli brought the joy to cooking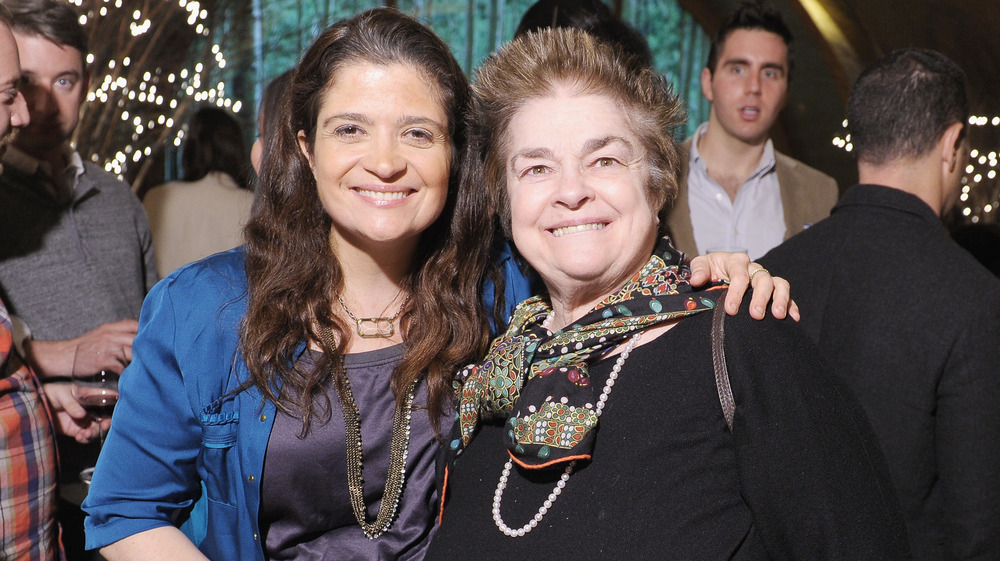 Michael Loccisano/Getty Images
Maria Guarnaschelli's meticulous work had a significant influence on her young daughter, Alex, who shared in a phone interview with The New York Times, "She needed to understand the mechanics of cooking in order to get it onto the page. I think I became a chef so I could take her work in the other direction." This homegrown love of food shaped everyday life for young Alex as she elaborates further in her biography, "My mother cooked avidly from books, calling me into the kitchen to make Minestrone or assemble a coffeecake. Even a simple tuna salad sandwich became a procession of steps, toasting the rye bread, seasoning the tuna, layering the potato chips... It was simply impossible for me not to fall in love with food and cooking!" (via Alex Gauranaschelli).
Alex Guarnaschelli confirmed to the media that Maria died at Northwell Health Stern Family Center for Rehabilitation on Saturday, February 6th, from complications of heart disease. Fellow food celebrity Gail Simmons sums up what we all are thinking right now saying simply, "Oh Alex I'm so so sorry and sending all my love," (via Instagram).