How To Try McDonald's New Chicken Sandwich Early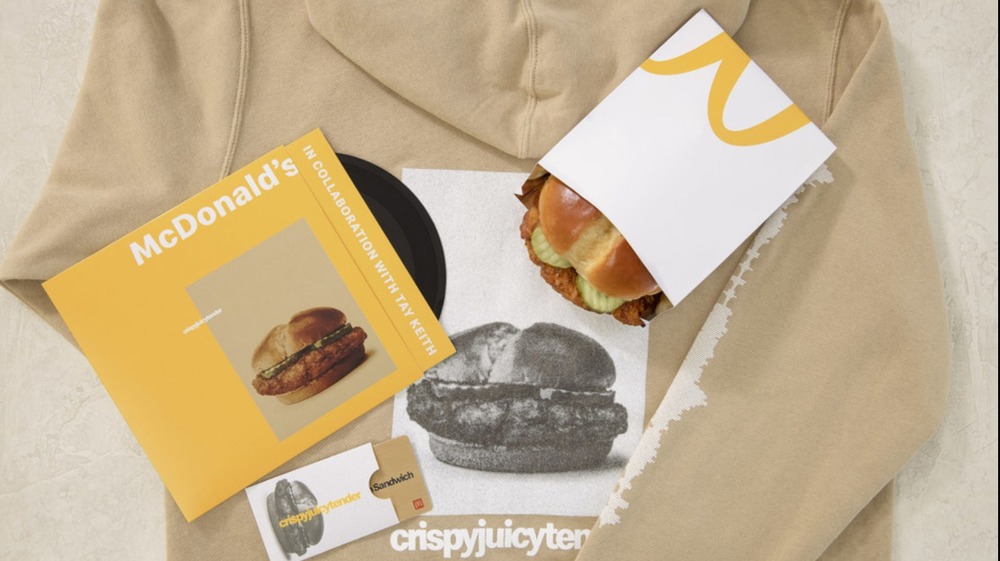 McDonald's
For chicken sandwich fans and those keeping tabs on the chicken sandwich wars, there's big news ahead. McDonald's announced some time ago that they would add another chicken sandwich to their menu, and fans got excited (via Delish). Now, McDonald's has announced how fans can get one of the new sandwiches early (via PR Newswire).
On Thursday, February 18th, McDonald's fans can visit the website CHIKNDrop.com at noon to get dibs on one of the new crispy chicken sandwiches a little before anyone else. All you have to do is buy one of the limited-edition capsules for $5. This will reserve you a place at the early bird table, but it will also snag some other cool, exclusive merchandise too. So, go ahead and mark your calendar or set an alarm to remind yourself to log on. You'll want to be among the first to get through on the website to ensure you'll get one of the packages and early access to the sandwich. However, it is worth noting that early access is only by one day, February 23rd, instead of the nationwide release on February 24th.
Here's what you'll get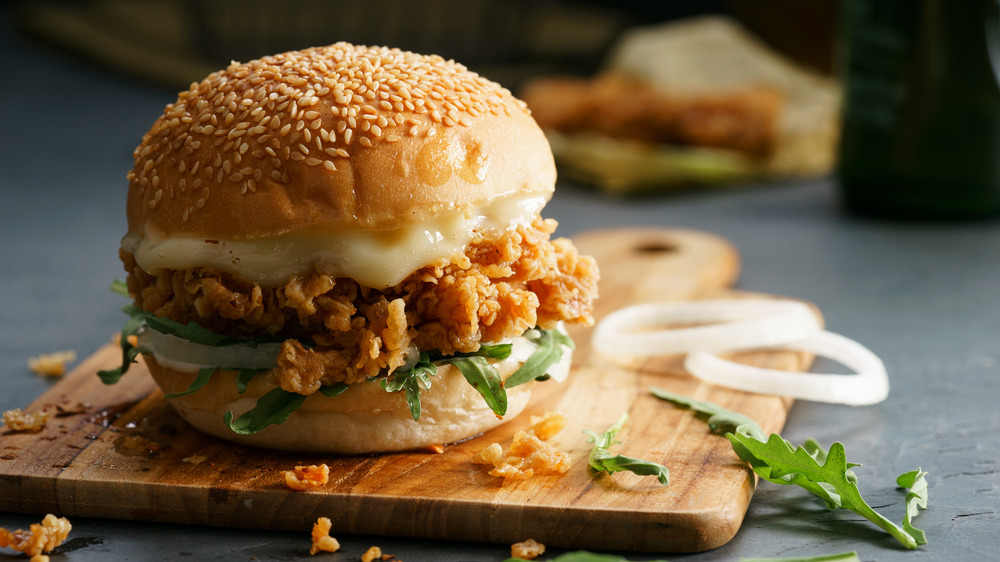 Shutterstock
But, let's get down to the good stuff that's inside these limited-edition capsules that McDonald's has put together. Of course, there's the voucher for the crispy chicken sandwich. But there are a couple of additional items. "We're excited to give fans early access to this sandwich and exclusive swag they can't get anywhere else to memorialize this great addition to our menu," said VP of U.S. Communications, David Tovar. That exclusive swag includes a 7-inch vinyl record with a track dedicated to the new crispy chicken sandwich thanks to music producer Tay Keith.
There's also a hoodie in the package that comes in sizes ranging from small to extra-extra-large. The sweatshirt includes "a waveform design of Tay Keith's original track" on one of the sleeves. To top it off, the hoodie says everything you'll want to about the new chicken sandwich right on it, "crispyjuicytender." Obviously, you won't want to miss out on the bonus items, but you really won't want to miss this sandwich. So, get ready to log on this Thursday or plan to eat at McDonald's come February 24th.