Tim Hortons Hasn't Been Canadian-Owned For A Long Time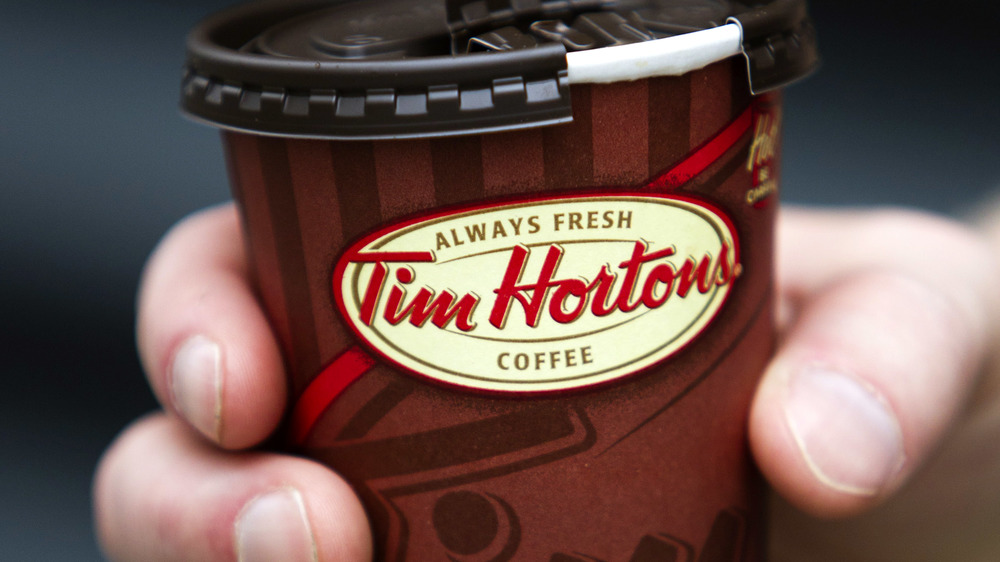 Bloomberg/Getty Images
If you had to rattle off a list of foods and drinks that are quintessentially Canadian, there's a pretty decent chance that Tim Hortons' coffee would appear on the list right after maple syrup and poutine — or perhaps even before either. Of course, in this day and age, it can be hard to know where your sustenance comes from, seeing as there are tons of stubborn food origin myths out there. Just like there are tons of "classic" Chinese foods you won't actually find in China, and pepperoni pizza is actually far from Italian, there's a chance that sometimes, you might think you're having something Canadian, when in reality you're not. 
Yep, that's right. For all its red-and-white color schemes and general maple leaf-ness, Tim Hortons isn't quite as quintessentially Canadian as you might have assumed. In fact, the coffee chain hasn't been Canadian-owned for a long, long time.
Tim Hortons hasn't been truly Canadian-owned since 1995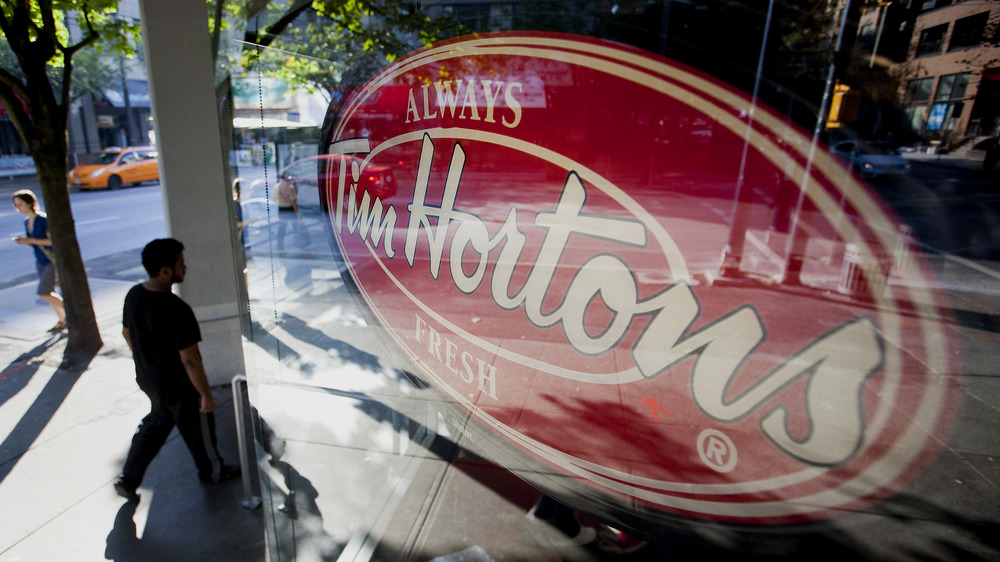 Bloomberg/Getty Images
The untold truth of Tim Hortons is that the company hasn't been flying under the Canadian flag for quite some time — at least, when it comes to its ownership. Per CBC, Wendy's purchased Tim Hortons in 1995, and if that wasn't enough, the square-patty chain isn't even the only burger joint that has controlled the Canadian icon. According to Inc., in 2014 Wendy's sold Tim Hortons to Burger King. These days, the two are part of the same chain, along with fried chicken franchise Popeyes. They all operate under a corporate umbrella called Restaurant Brands International, which does have a headquarters in Canada — but the man behind the man is a Brazilian investment company called 3G Capital, reports Inc.
Corporate antics aside, CNBC notes that this structure has caused some strife between coffee-loving Canadians and the business entity controlling their precious donut shop brand. In 2018, Restaurant Brands International CEO Daniel Schwartz addressed the situation. "We have not historically dedicated much time to media relations to tell our story," CNBC reports he said during a conference call. "Unfortunately, this has resulted in the publication of several articles particularly related to Tim Hortons in Canada that mischaracterize our intentions, that often cite inaccurate information and that usually reflect a purposely negative tone dictated by a group of dissident franchisees." He also said that the company is looking to improve its communications and marketing to better get its message across.